Cricket Expert & Columnist
Sky's new cricket deal is good news for participation and growth, says Mike Atherton
Last Updated: 30/06/17 4:23pm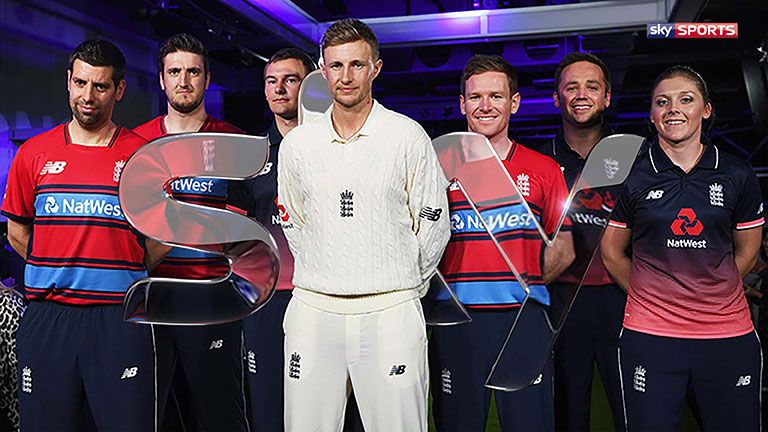 Improving grassroots and Women's cricket are at the heart of Sky Sports' new five-year deal with the England and Wales Cricket Board, says Mike Atherton.
Sky Sports has won the rights to show live international and county cricket from 2020 in a landmark deal which will see Sky work with the ECB to grow the game at all levels.
Former England captain Mike Atherton told Sky Sports News that Sky's on-going investment in cricket will help more fans to enjoy the sport.
"It's good news for the game because there is a massive uplift in the value of the [overall] deal - I think it is £1.1 billion over that period from 2020 - that's a huge amount of money to invest in the professional game, grassroots and the infrastructure," said Atherton.
"Clearly, now, the England team particularly is significantly resourced - the players are extremely well paid and they would say they couldn't ask for any more in terms of giving them what they need to be successful.
"But the game is clearly more than just about the professional game and just about the England team - there are all areas of the game, the Women's game for example and the grassroots, and clearly there is a commitment in the next deal to drive participation and engagement.
"From our point of view as broadcasters and commentators we've really tried to concentrate on producing the best quality broadcast that we can - and we will continue to do that - but there is clearly a broader remit to the deal from 2020 onwards, to drive participation and growth.
"What the ECB has been looking at for the potential broadcast partners is the combination of revenue, which they clearly need to invest in the game, and they want to broaden the reach as far as possible - that will be part of our role as well."
The new deal means that between now and 2024, Sky Sports will be the only place to watch live coverage of all England home Tests, ODIs and T20s, women's matches and county cricket; in addition, only Sky Sports fans will be able to watch all matches from the new eight-team T20 competition launching in 2020.
In addition, Sky will draw on the success of its Sky Ride initiative, which promoted fun cycle events around the UK, to attract a wider audience to all formats of cricket, in particular T20.
"We have the Blast here, which is continuing, but then there will be this new T20 competition in 2020 which will be a key part of the ECB's attempt to drive participation, reach and growth," said Atherton.
"Every sport is looking to try and drive a younger audience; if you look at the figures in all sports, actually, apart from eSports there is a need to attract more, younger people into the game.
"Obviously what the ECB want from their new T20 competition is to appeal to a slightly different, younger audience - which is what we've seen from the Big Bash in Australia in particular.
"The number of families, young children, women going to cricket has risen exponentially in the Big Bash and clearly that's what they want to copy here."
This Sunday all four matches in the ICC Women's World Cup - including England's clash with Sri Lanka - will be available on Sky Sports platforms as part of a commitment to show all 31 matches from the tournament.
Cricket fans will also be able to watch live coverage of the 2017 Kia Super League, which will be broadcast on Sky Sports for the first time this summer, and Atherton said he expects women participation to escalate in line with the expanded coverage.
"We're right in the middle of the Women's World Cup and that's been a massive growth area for the game in the last few years and everybody thinks that will continue."
Sky Sports coverage of Sunday's ICC Women's Cricket World Cup fixtures
10am: India v Pakistan - Sky Sports 2
10.20am: England v Sri Lanka - Sky Sports 1, Sky Sports Mix, plus FREE LIVE STREAM on skysports.com and mobile and iPad apps
10.20am: Australia v New Zealand - sign in to watch on Sky Sports Xtra and iPad
10.20am: South Africa v West Indies - sign in to watch on iPad