Sky Cricket Podcast: Alastair Cook interview exclusive with ex-England captain Nasser Hussain
Last Updated: 07/02/17 6:34pm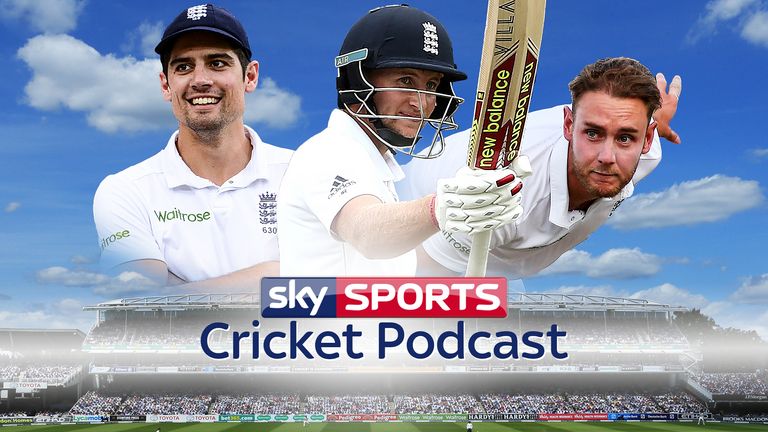 In an exclusive interview with Sky Sports' Nasser Hussain, Alastair Cook explains his reasoning behind giving up the England captaincy.
In the interview, which you can listen to in full on the latest Sky Cricket Podcast, Cook said that though the decision was a difficult one to come to, it was the right time to go.
Download the Sky Cricket Podcast now here!
Cook describes his record 59 Tests in charge as an "incredible honour", and said he loved doing the job, through the good and bad times.
The 32-year-old also says he reached the decision during the final week of England's Test tour of India - which they lost 4-0 - feeling the young talented team needs a new captain now to take them forward.
"There have been certain times throughout my four or five years that I've gone to the well and dug pretty deep and coming back from India, the way I felt then, I didn't think I could do it again," said Cook.
"It's a job you can't do operating at 95 per cent and when I looked in that mirror I felt it was time."
Also discussed...
- The kind messages that have poured in from players have "meant a lot"
- 2015 Ashes win was his favourite moment as England captain
- Credits ex-England coach Peter Moores for the role he played during his lowest point in 2014
- Warmth of the crowd in Southampton Test against India that year convinced him to carry on
- Felt 'let down' over the handling of the Kevin Pietersen issue
- Changing his approach to captaincy over the years, including being more open to suggestions
- Puts forward some players in the team who could be possible successors to him as England captain
For all this and more, download the Sky Cricket Podcast now here!