Sky Cricket Podcast: Sir Garfield Sobers, emergency landings and The Green Monkey
Last Updated: 08/03/17 10:43am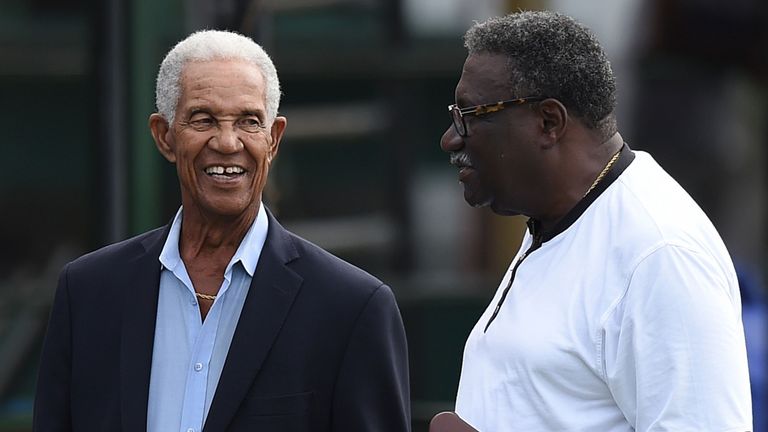 Barbados is steeped in cricketing legend - and after a false start at the airport David Lloyd and Rob Key have made it there to talk about West Indies greats and play a spot of golf ahead of Thursday's third ODI between West Indies and England.
Download the Sky Cricket Podcast here for a wide-ranging edition that nearly didn't get off the ground. It includes…
- the story of how Key ended up in the jump seat after a medical emergency on the flight out of Antigua
- why Bumble owes his cricketing career to one Windies legend in particular who got him into the game as a lad at Accrington
- what it was like to play against "the greatest cricketer of all time" Sir Garfield Sobers - and why he is now the 'Yoda' of golf
- who are Bumble's top-three batsmen of all time and what is the fastest spell of bowling Jeffrey Dujon ever kept against
Plus, the duo look ahead to the concluding match in the ODI series and analyse the current state of West Indies cricket as well as the areas where England can improve.
Also, find out why Bumble decided to play the famous Green Monkey golf course dressed as a 'sherbert' and who came out in the battle of the Sky Sports commentary team.
For all this and more, download the Sky Cricket Podcast now here!
Watch the third and final ODI between West Indies and England live on Sky Sports 2 from 1pm on Thursday.