Sarfraz Ahmed hopeful Pakistan's Champions Trophy win can have long-term impact
By PA Sport
Last Updated: 18/06/17 9:15pm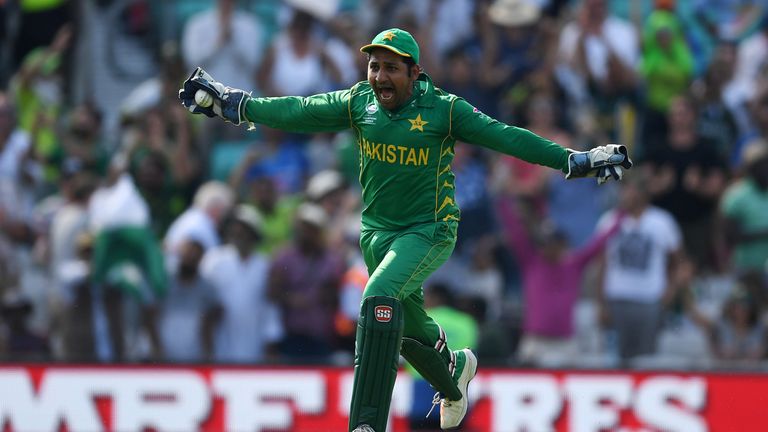 Sarfraz Ahmed is hoping Pakistan's surprise victory in the Champions Trophy final can be a game-changer for his country's cricket future.
A maiden hundred from opener Fakhar Zaman and then Mohammad Amir's superlative new-ball spell of 3-16 proved too much for hot favourites India, defeated by 180 runs at The Oval.
It capped an improbable campaign from Pakistan, who began the tournament ranked below all other seven competing nations and did nothing to disprove that lowly standing with a crushing defeat at the hands of India in their first group match.
Since then, however, they have been transformed - and Sarfraz pines for long-standing consequences on and off the pitch.
"I hope everyone will remember this win, not today, not tomorrow [but for a] very long, long time," he said. "My team management worked really hard after the first defeat. They motivated us, and it passed on to my boys."
Pakistan can dare to dream of returning to England to win the World Cup in 2019, but more important even than that is a future which sees international tours returning to their country for the first time since the deadly terror attack in Lahore during Sri Lanka's 2009 visit.
Sarfraz added: "When we arrived here, we were No 8 [in the world] and now we are the champions. I hope this win will boost up Pakistan cricket, and all playing nations [will come] to Pakistan."
Sarfraz and Pakistan's South Africa-born coach Mickey Arthur have built up an endearing and victorious double act. Arthur, who has previously coached his native country and Australia, never lost faith in his current charges.
Reflecting on their response to the adversity of their initial setback against India two weeks ago, and the culmination of their hard work here, he said: "It sort of feels surreal really. But we knew that [defeat] was an aberration.
"We just had to keep believing. They kept on believing, trusting their roles [and] trusting the game-plan that 'Saffy' and I had set up."
Arthur, who took over as Pakistan coach little more than a year ago, added: "This isn't about me and my career; it's about 15 unbelievable players in that dressing room who have been absolutely fantastic for the last year.
"I was telling somebody the other day that I've had five semi-finals with South Africa and never got to a final.
"I got to one final with Pakistan, and eventually got a medal. But credit goes to the players. They've been brilliant."
Most brilliant of all was Amir, persona non grata for so long in world cricket after his 2010 spot-fixing misdemeanours but the darling of his sport again now.
"Amir was the guy that could do that for us," said Arthur. "We were always thinking there was one spell in there somewhere, and the spell came thankfully at the start of a final.
"It says a lot about his personality but what I do know is that Mohammad Amir is a big-match player.
"When the game is on the line, and the bigger the game, the more he performs. He doesn't shy away from pressure situations. He doesn't shy away from big games. He's got proper big match temperament, and he showed that on the biggest stage."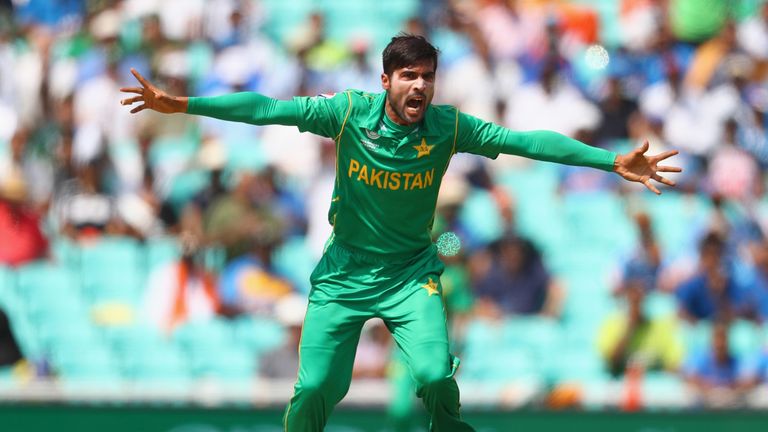 Beaten India captain Virat Kohli, one of Amir's three pedigree victims, said: "They made us make those mistakes with the way they were bowling, creating that pressure."
India were first rocked by Fakhar, who became ever more convincing after escaping a run-out chance on one and then being caught-behind off a no-ball on three.
"When players like that get going on their day, it becomes really difficult to stop them because I think 80 per cent of his shots were high-risk - and they were all coming off," added Kohli.
"As a bowler and as a captain when that is happening ... sometimes you have to sit and say 'the guy is good enough on the day to tackle anything'.
"We certainly tried to make them hit in areas that we felt it would be uncomfortable, but we just didn't have anything going our way in that partnership."
As for India's defeat, he said: "We can [still] be very proud and we leave here with our heads held high.
"Credit to everyone for standing up and showing that resilience and reaching the finals - [but] we were outplayed in all departments. In the en, you have to accept and admire sometimes the skill of the opposition."
Meanwhile, Pakistan seamer Hasan Ali was named Player of the Tournament and won the Golden Ball after finishing as leading wicket-taker, his three scalps in the final taking him to 13.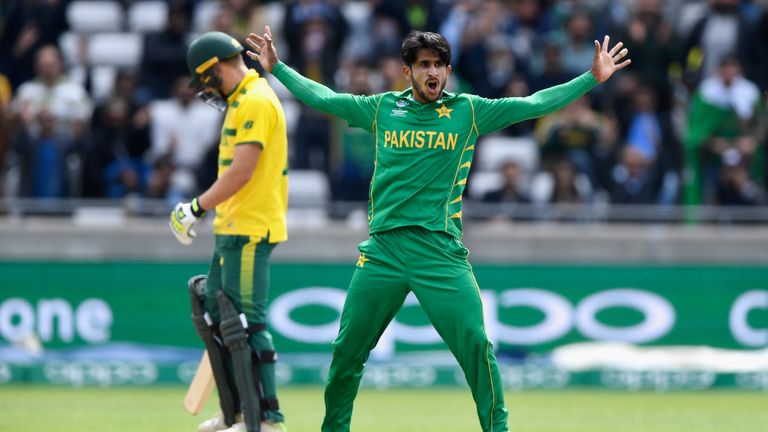 India opener Shikhar Dhawan, Player of the Tournament in the 2013 Champions trophy, picked up the Golden Bat award for the most runs, 338, in the competition.