Sky Cricket Podcast: Nasser Hussain, David Lloyd and Shaun Pollock preview England's Test series against South Africa
Last Updated: 28/06/17 5:57pm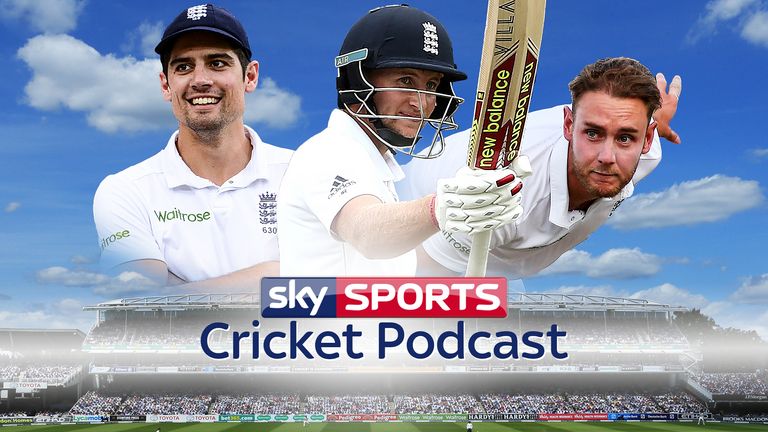 A new era in English cricket begins next Thursday when Joe Root leads the side out at Lord's for the first time, kicking off a four-Test series against South Africa.
So what can we expect from England's 80th Test captain, how will he attempt to stamp his authority on the side and who will be in the starting XI?
Those are just a few of the questions we threw at Sky Sports commentators Nasser Hussain, David Lloyd and Shaun Pollock ahead of the series - which you can watch live on Sky Sports 2 from 10am on Thursday 6th July.
Click here to download the podcast and hear their answers on these topics and more, including:
- Who will get the nod to open with Alastair Cook and why
- Where Gary Ballance could fit into the starting XI and why deserves a third Test stint
- How Root's spell as captain could shape up and how he will be judged
- How South Africa will cope - and line-up - without AB de Villiers
In addition, our commentators share their entertaining memories of their respective roles in the 1998 series between the two proud cricketing nations - with more than one or two good tales to tell!
For all this and more simply download the podcast now by clicking this link or visiting iTunes.