Bumble's Blog: Moeen Ali's success, Alex Hales' Test hopes and England's bowling coach
'Moeen Ali's now up there, in terms of ability, with Graeme Swann'
Last Updated: 24/10/17 9:17am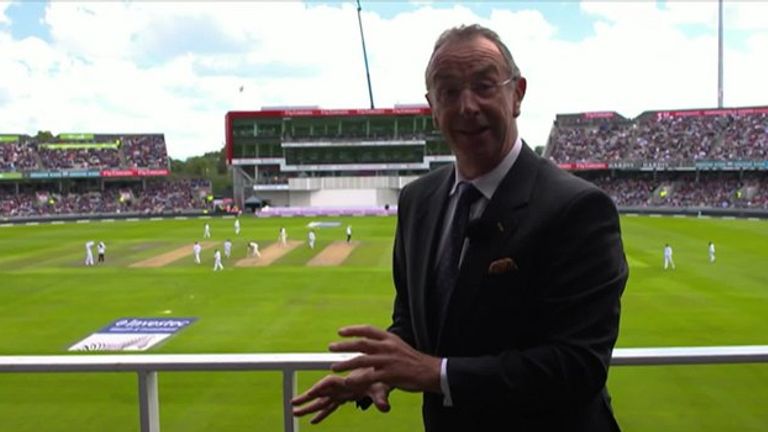 David Lloyd reflects on England's Test series win over South Africa, praises the 'world class' performances of Moeen Ali and discusses selection for the West Indies series...
A great win for England. It was a brilliant series, and a real bowler's series.
It was by no means straight forward for batsmen - that was reflected in the scores. There was just the one score over 400, with Joe Root getting 190 at Lord's.
James Anderson and Stuart Broad bowled brilliantly, particularly in the second innings at Old Trafford, and Moeen Ali was absolutely sensational - rightly man of the series.
He's now a world class performer. When you watch him bowl - I think he's up there, in terms of ability, with Graeme Swann.
Practice makes perfect, and Ali has really come on so much since Saqlain Mushtaq came in as England's spin bowling coach. That's such a good combination.
As for England's premier bowling coach, there are rumours circulating that Ottis Gibson is set to leave for the South Africa head coach role.
I think, ultimately, he will go. You can't blame him, he wants to further his career. That leaves a vacancy. There's strong signs it will be Richard Johnson at Middlesex who will fill that and with Anderson potentially taking on a duel player/coach role. Funnily enough the pair of them made their England debuts in the same series against Zimbabwe, way back in 2003.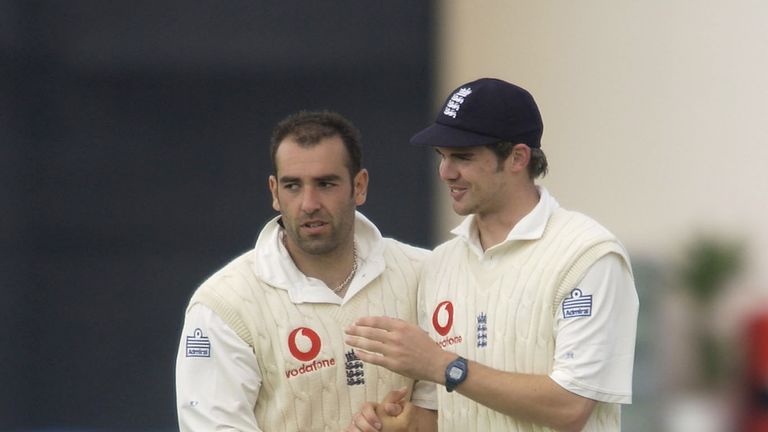 Jimmy, no doubt, has a couple of good years left as a player and I should think he already has an input now as the senior bowler - he stands at mid-off and is constantly sharing information - but I'm not sure a current player could take care of the role on their own. It's a job, in the future, he'd walk into though.
England still have questions to answer before the Ashes. They'll want to bed two or three batsmen in in that top five - they need to establish these players.
The lads who have been selected have not found it easy. But, as I say, the pitches in this series have not been easy, and you need more experience at Test match level to be able to negotiate that.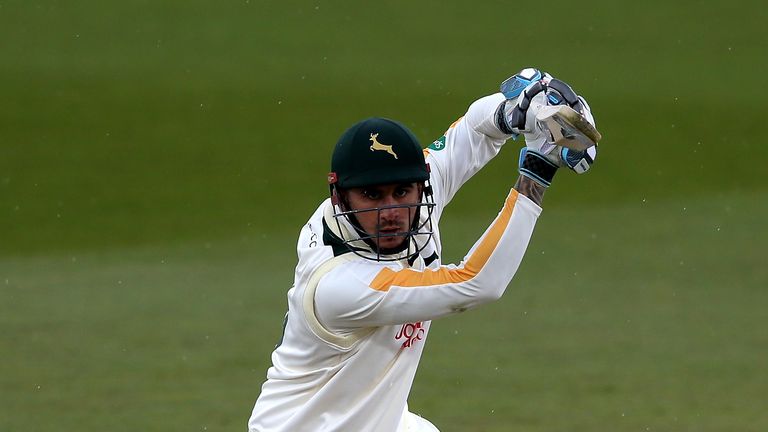 Alex Hales has smashed a double-hundred for Nottinghamshire this week. He'll most definitely be on England's radar, but for a spot in the middle-order this time round. Plus, there's openers Mark Stoneman and Haseeb Hameed who they'll be keeping an eye on.
But I'd stick with the lads currently selected. Otherwise you'll just keep going round and round in circles. Keaton Jennings, Tom Westley, Dawid Malan; they were picked because they are good enough and, though they haven't exactly produced, they need more time.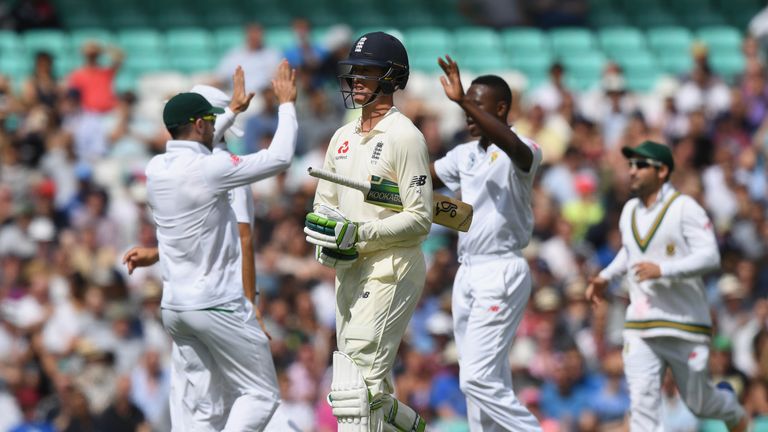 Westley did alright - he looked unfazed by Test match cricket - and Malan has played only two Tests and two of his dismissals were from fabulous deliveries that would get anybody out. Sure, Jennings currently looks horribly out of nick, but back your judgement. Stand firm.
Hopefully against the West Indies it should be easier, they'll score some runs and then feel more at home in Test match cricket.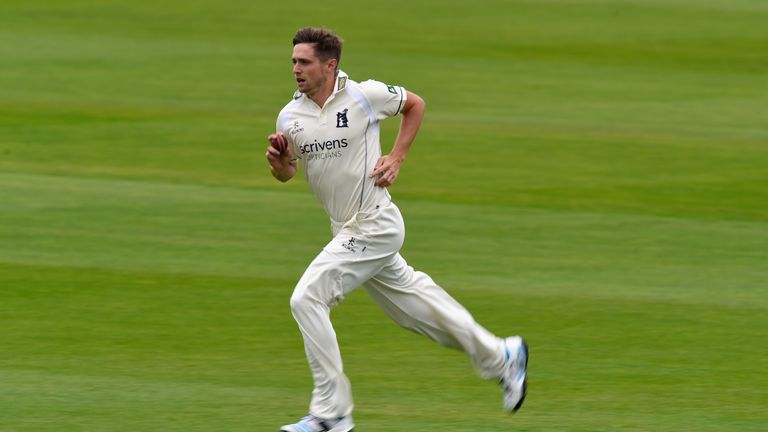 England have at least got pace bowling covered. Anderson, Broad, Ben Stokes, and Toby Roland-Jones impressed. Plus, they've still got Chris Woakes and Mark Wood to come back in. Also, keep an eye out for another couple of young lads - Tom Helm at Middlesex and George Garton at Sussex.
It was good to be back up north for the Test. Old Trafford as a cricket venue now is world class.
I did a little tour of the ground, wandering round the old Pavilion, media centre, The Point - it all blends together beautifully. Plus, the pitch - even with the poor weather we've had - was exceptional once again.
But we're into mid-August and there have only been five days of international cricket north of Nottingham - one ODI at Headingley, and the four-day Test at Old Trafford. That is a concern, especially for such a massive catchment area of cricket.
You'll see that when Yorkshire and Lancashire meet in the T20 Blast again this Friday. I'll be there for that one. Plus, we've got the Kia Super League that starts this week. That will be terrific.
It has come at a brilliant time for women's cricket, following swiftly on the back of England's World Cup win. We've also got several of those Super League games live on Sky.
The new football season got underway on Saturday; Accrington got off to a good start with a win against Colchester. We're hoping we have a good season.
I'll be getting myself to a few games, following the boys, but I don't think you'll find me at vegan football club Forest Green. I did keep an eye on them last year though, when they were promoted, and I'd say they will be promotion contenders again. Also, Coventry City, Luton Town - 8-2 they won at the weekend! - and Notts County will be big players in the league.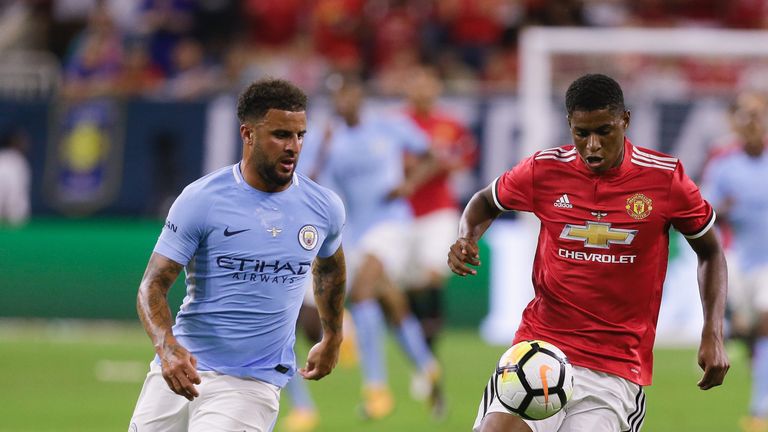 As for a tip for the Premier League, I think one of the Manchester teams will win it.
Bob Willis will hope that's City as he's a big blue. It has been great to see him at the games this summer, doing The Verdict, on site. I've been having a bit of fun with him, filming 'Bumble and Grumble' for Twitter, though we're not there to enjoy ourselves; Bob is no holds barred!
Right, that's all from me for now. I'm off to do a bit of shopping.