James Anderson to use all his experience to help England overcome Ashes challenges
Exclusive: Anderson talks about the challenges of an Ashes tour and how to deal with the Australian crowds
By Sam Drury
Last Updated: 31/10/17 10:34am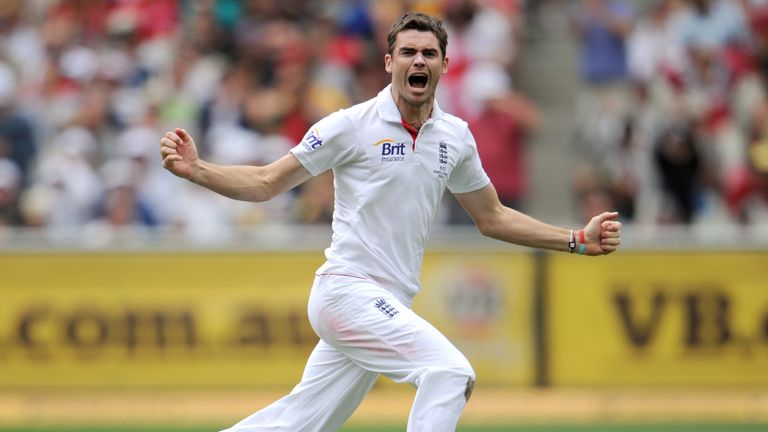 It is fair to say that James Anderson's experiences of playing in Australia have not been wholly positive, writes Sam Drury.
As well as being on the receiving end of two Ashes series whitewashes, the Lancastrian was also the last man out as England suffered an embarrassing defeat to Bangladesh in Adelaide that sent them crashing out of the 2015 World Cup.
So far, a glittering career has yielded 506 Test wickets at an average of 27.39 but down under Anderson's 43 wickets have come at 38.44. He has suffered in the blistering heat, toiled on flat decks and looked on in disgust as the ball hurtles, once more, towards the boundary from the middle of an Australian bat.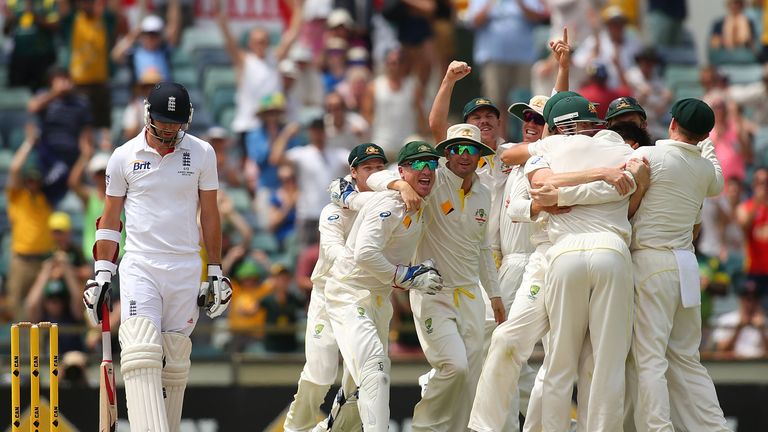 Make no mistake, the leader of the England attack knows full well the challenges Joe Root and his side will encounter over the next three months.
Crucially though, he also knows how to overcome them.
Anderson was leading wicket-taker as England claimed their first Test series win in Australia since 1986/87, a 3-1 triumph in the 2010/11 Ashes.
Indeed, for all that suggestions Anderson's threat is greatly reduced outside of England are not without merit, his 24 wickets at 26.04 during that series and a respectable Test average of 29.24 away from home since 2010 indicate that they have been significantly overplayed.
For his part, the 35-year-old acknowledges that he will have to make adjustments for the conditions but argued the differences between English and Australian pitches are not as great as some would have you believe.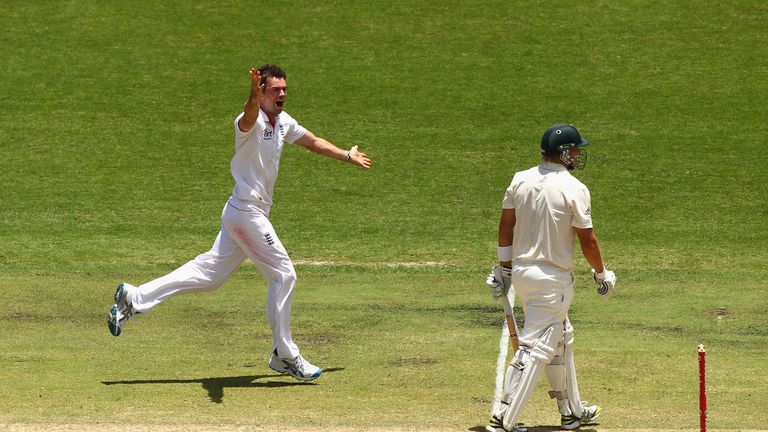 "I think the same things apply as they do in England," Anderson said of bowling in Australia. "The biggest adjustment for me is that it is not going to swing as much, so finding other ways of getting wickets is important for myself.
"Generally though, the pitches are similar to in England. You might get a little bit more bounce and potentially a little bit less grass on them but generally they're not that much different. We've got three or four weeks out there before the first Test so it is a good opportunity to get used to the pitches we're going to be playing on."
It is not just playing conditions that the tourists must acclimatise to in the weeks leading up to the Brisbane Test. While the more inexperienced players in the England squad will have be warned to expect a less-than-friendly reception from the Australian public, the reality will still take some getting used to.
England must be "on the money from ball one" at the Gabba, Anderson insists, with a fast start vital not only to quietened the crowd but also to help win them over - no mean feat given the Australians' natural disposition towards the England players.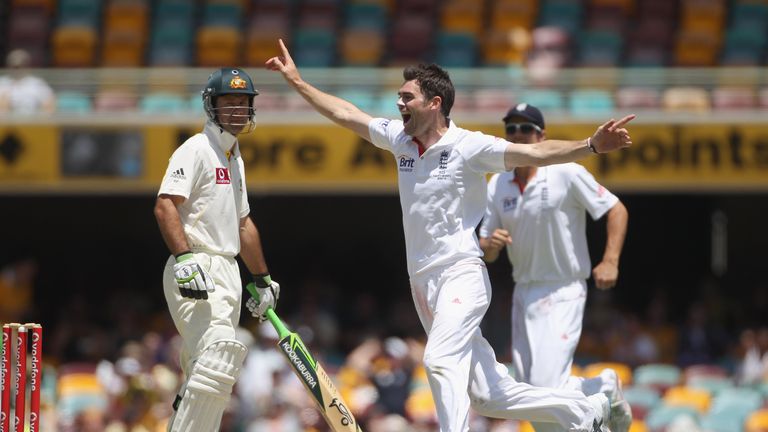 "We know what to expect from the crowds, they can be quite hostile at times but that is just part and parcel," he told Sky Sports Cricket. "I think looking back to when we did well there in 10/11, we started pretty much every game really well and silenced the crowd, almost.
"That is what you've got to try and do, get them on your side, play along with it and have a bit of fun with them at times.
"They're generally good humoured but getting them to warm to you is a tough task because they naturally hate you when you go out there."
Ben Stokes will undoubtedly be targeted should he join the squad at any stage, but, while the ongoing furore surrounding the all-rounder has led to prophecies of doom regarding England's chances from some quarters - and there can be no doubt that the absence of such an influential player would weaken the tourists - the prevailing wisdom remains that a tight series between two evenly matched sides is to be expected.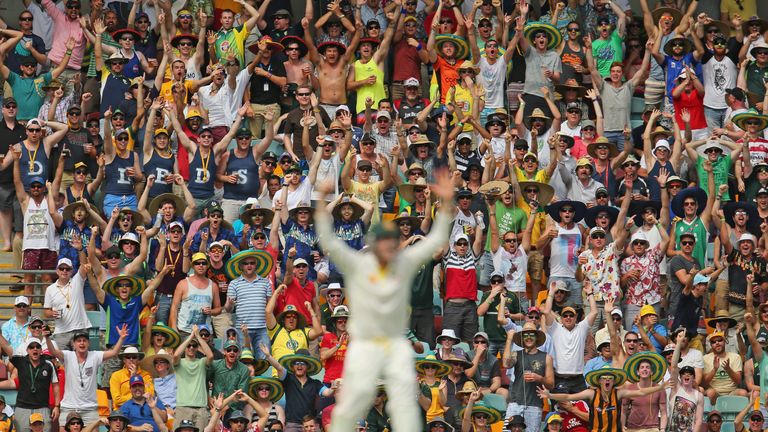 They're generally good humoured but getting them to warm to you is a tough task because they naturally hate you when you go out there.
James Anderson on Aussie crowds
Once more, being quickest out of the blocks could prove decisive.
"Both teams have gone through a transitional phase over the last two years," Anderson added. "Both teams have started to show signs of real quality I think but have also been pretty inconsistent, so it is going to be about whoever starts well.
"The Gabba has been a bit of a fortress for Australia, they've not lost there since 1988 so coming away from there with a result - whether it is a draw or a win - I think is important to how the series will go."
If England are to triumph in a series decided by the finest details, they will need their leading Test wicket-taker to make his mark. Fortunately for them, after a couple of injured-disrupted years, he has looked as strong as ever in a thus far memorable 2017.
Anderson's 39 Test scalps made it the best summer haul of his international career and helped England to back-to-back series wins, the James Anderson End was unveiled at Old Trafford and, of course, he took his 500th Test wicket in front of a packed house at Lord's.
But as he looks to ensure 2018 begins with another Ashes series victory to his name, will it be the glorious highs or gut-wrenching lows of his experiences in Australia that he looks to for motivation?
"A bit of both really. I think you've got to look back to what we did well in 2010/11 and if there is anything there that we can use this time around to help us, you have a look at that," Anderson said.
"But also, what did we do wrong when we lost there? What happened last time? We need to see if we can learn anything from that to make sure that it doesn't happen again.
"It is good in a way that we've got a few lads who have got experience there but also we've got a lot of lads who haven't played there before so it'll be new to them and sometimes that can be an advantage."
While he is refusing to put an end date on his career any time soon - "as long as I'm enjoying it, I'm fit and I'm bowling well, I'll keep going for as long as I can" - the chances are that this Ashes tour will be Anderson's last.
So while the Aussie bowlers continue to warn that England face another barrage of bouncers, expect Anderson to draw on his experience and take a more subtle approach, using all the skills at his disposal to outwit and outmanoeuvre the home batsmen.
Whether it is Birmingham or Brisbane, Manchester or Melbourne, an in-form Anderson will always carry a threat and, up against a vulnerable Australian batting line-up, how he performs could go a long way to deciding who takes the urn.