James Anderson says England should follow 2010/11 Ashes-winning team's lead this winter
Anderson on 2013/14: "We just didn't get big runs and we got intimidated by Mitchell Johnson. I don't think anyone found a method to play him well."
By Sky Sports Cricket
Last Updated: 21/11/17 7:17pm
James Anderson has told Sky Sports that England must channel the "culture" of their successful 2010/11 Ashes team as they bid to retain the urn in Australia this winter.
Andrew Strauss' side won 3-1 away from home seven years ago but that triumph has been sandwiched by 5-0 hammerings in Australia in 2006/07 and 2013/14.
England seamer Anderson - who played in each of those three series - says "everything that could go wrong, did go wrong" as the visitors were torn apart by a rampaging Mitchell Johnson on their last tour.
But the 35-year-old is adamant Joe Root's men have the "character" to defeat Steve Smith's side this time around, with the first Ashes Test beginning in Brisbane on Thursday.
"The team in 2010/11 dealt with that pressure the best," said Anderson. "I thought Andrew Strauss led us fantastically in that series - he was one of the toughest I played with.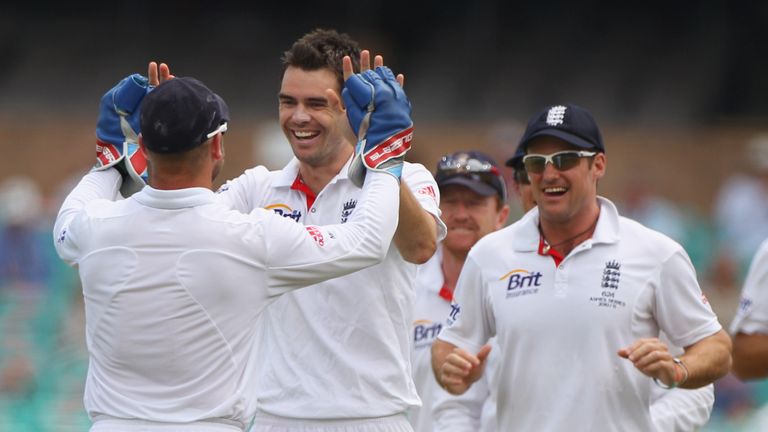 "When we started winning he kept everything on a level playing field and didn't let us get too excited. We just embraced the culture.
"[In 2013/14] everything that could go wrong, did go wrong. We just didn't get big runs and we got intimidated by Mitchell Johnson.
"I don't think anyone found a method to play him well. They all found ways of getting out, even Alastair Cook who plays the short ball well.
"Potentially we were under-prepared as a group and you have to be prepared for everything they throw at you as a group, whether it's verbals, hostile bowling or whatever."
England head into the Ashes without Ben Stokes - the all-rounder remains out of contention while the police investigation into his arrest in Bristol in September continues - but on the back of Test series wins at home to South Africa and Windies over the summer.
Root's men rebounded from defeats in the second Tests of both series and Anderson says the teams will recover in Australia, too, if they suffer an adverse result during the five games.
"What we've got in this side is a really strong character," said Anderson, who became the first Englishman and sixth bowler in history to 500 wickets when he bowled Windies' Kraigg Brathwaite at Lord's in September.
"I know we have been inconsistent at times over the last 18 months to two years, but every time we have been beaten we have been able to bounce back in the next game and put in a much better performance.
"We obviously don't want to be beaten but if that does happen hopefully we have a stronger side this time to bounce back. We have focused a lot on what we do well - not on what the opposition are saying or doing.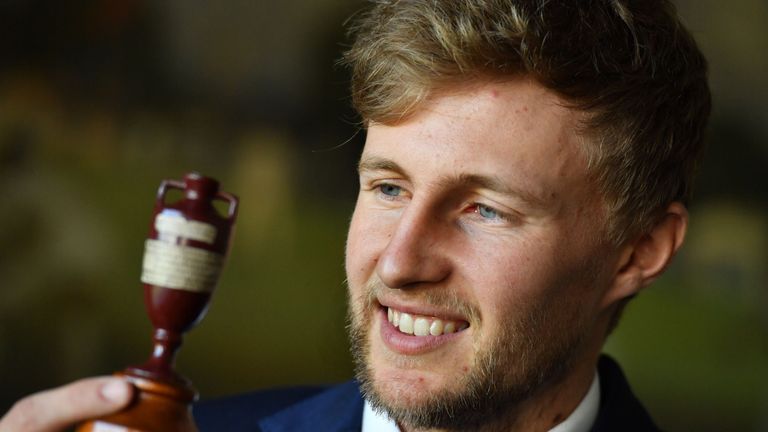 "Our strengths at the minute aren't necessarily getting verbal with people, we have a quiet group in that respect. We can still show determination in other ways - eye contact, sticking your chest out.
"There are ways to be aggressive on a cricket field without spouting your mouth off all the time - which I have found out over the last few years!"
Anderson will act as Root's vice-captain in Australia due to Stokes' absence and says he has been impressed by the England skipper's bold approach since he succeeded Cook in the top job.
"I've really enjoyed what he's brought to the table - he is really positive with field placings when we're bowling and not going defensive too much," added Anderson.
"If he sniffs a chance to win a game, he will take it. It's not something I've seen young captains do much in the past and it's a real positive for us."