Steve Denison resignation an 'extreme disappointment', say Yorkshire
Denison admits he's 'heartbroken' to leave his post
By Press Association
Last Updated: 11/07/18 9:50am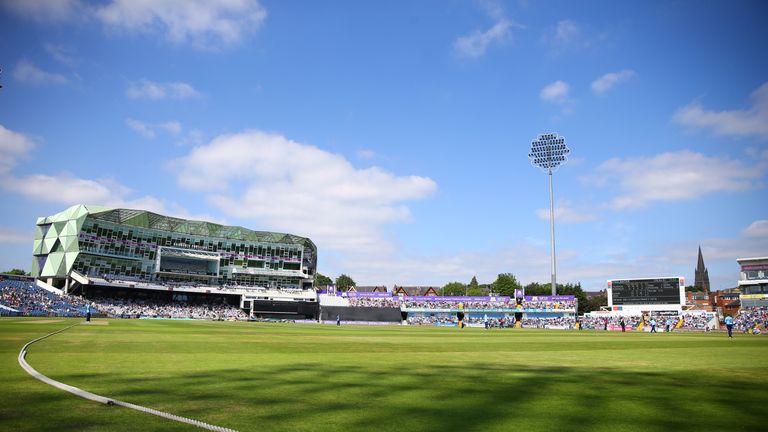 Yorkshire have reacted with "extreme disappointment" to the sudden resignation of chairman Steve Denison.
The county paid tribute to Denison, who succeeded Colin Graves in March 2015, and said they would announce his replacement in due course.
Denison revealed in an open letter posted on Yorkshire's official website that he was standing down "with deep regret".
"The Yorkshire County Cricket Club is extremely disappointed to announce that chairman Steve Denison has resigned from the board, with immediate effect," read a Yorkshire statement.
Yorkshire chief executive Mark Arthur added: "It is a really sad day, not only for Yorkshire Cricket but for the game as a whole."
Arthur added: "Steve has achieved so much, both as a director and chairman of The Yorkshire County Cricket Club over the last six years. We will greatly miss his input and contribution.
Denison was recently banned from accountancy for 15 years after admitting misconduct over the 2014 audit of British Home Stores and the Taveta Group, which controls Topshop.
"It's with deep regret that I'm resigning from the board of Yorkshire CCC with immediate effect," Denison said.
"Despite enjoying wide-ranging support from the club's stakeholders, including directors, staff and members, I believe the ECB's regulations mean that I'm unable to remain in post and I don't want my situation to be a distraction at a time when cricket is going through a crucial period of change.
"It's been a huge privilege to serve YCCC as a non-executive director since 2012, including the past three as chairman, and to say I'm heartbroken is a massive understatement at what has already been an incredibly difficult time for me and my family."