Will Mohammad Amir rediscover his best form for Pakistan?
Seamer has been dropped from Test side to face Australia
By Saj Sadiq - @Saj_PakPassion
Last Updated: 29/09/18 1:27pm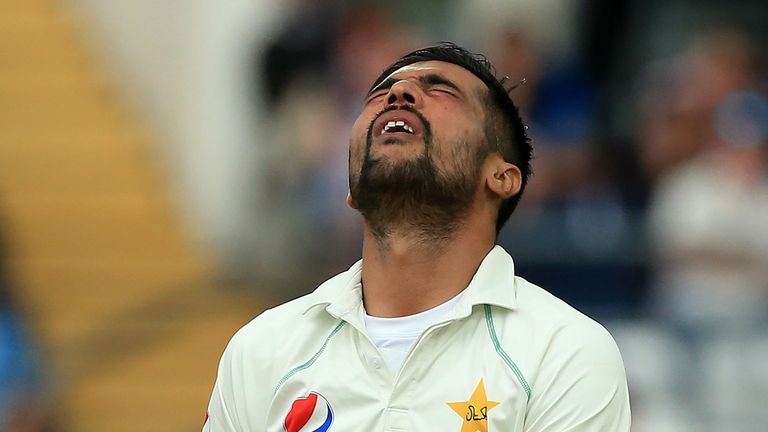 Out of sorts in ODI cricket and axed from Pakistan's Test squad, Mohammad Amir's career has started to dwindle. Saj Sadiq looks at the possible reasons why and if he can rediscover his form...
The Mohammad Amir story is one that has all the hallmarks of a great cinema blockbuster.
The humble beginnings of a young and talented cricketer, blessed with ability that bordered on the unnatural, and introduced to the high-profile world of cricket. His uncanny ability to swing the ball was compared by many to Wasim Akram, with greatness forecast for the young man.
But then, as with all blockbusters, tragedy struck, and our much-hyped hero was involved in one of the sorriest episodes to afflict the game of cricket, the spot-fixing scandal. Banned for five years, the career of one of the most promising cricketers came to an abrupt halt in its infancy. Humiliation, rather than adulation, was what Amir had to face around the globe.
The naysayers, including current and former Pakistani players, appeared in large numbers, baying for the youngster's head. Depending on how severe the feelings were, there were demands for a life ban for Amir. Friends deserted him in large numbers, his only drive to return to cricket came from his love of the game. His devotion to the love of his life, cricket, was one factor that kept him hoping for a happy ending to his tale.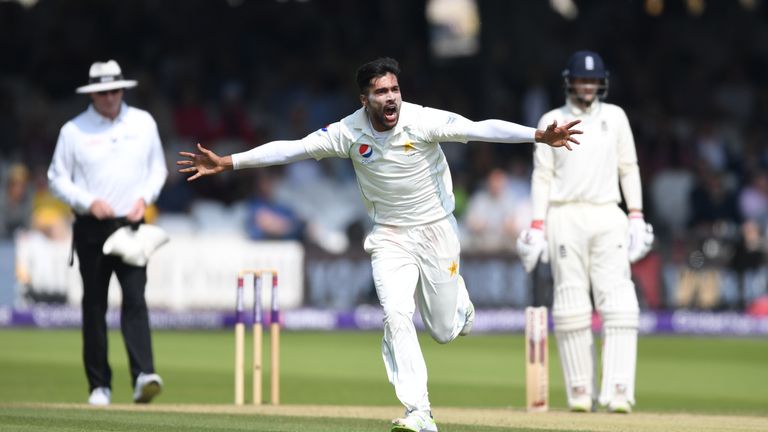 So, in September 2015, a reformed Amir re-appeared and his long-suffering supporters hoped he could continue his career without controversy and negativity. At this point, one would expect uplifting music to play and the credits to roll in a classic happy ending to a complex and sad story. But the truth of Amir's rehabilitation and redemption is a little different and continues to have twists and turns.
Absent for five years from the international scene, it was always going to be a tough task for Amir to regain bowling excellence that made him so special in his early days. The ways of the real world where happy endings are usually confined to the pages of a fairy tale would have dawned on Amir as he quickly realised that perhaps he was not the same bowler he was and may never reach those dizzy heights.
Initially, the world of cricket, possibly consumed by the need to believe Amir's redemption was complete, looked for ways to explain how he had not managed to regain the form which made him so special before. The fact that catches were being dropped with alarming consistency off his bowling was touted as a possible reason and there was ample evidence to back this theory.
But as the wickets figure in his bowling statistics continued to show little growth, doubts started to creep into the minds of his ardent supporters. Issues with his bowling technique were evident to many including the man he was supposed to emulate in terms of success - Wasim Akram spoke openly about Amir's problems with his wrist position.
While the technical aspects of his bowling were being looked at with some suspicion, interest in the non-tangible areas of Amir's cricket was also gaining some importance.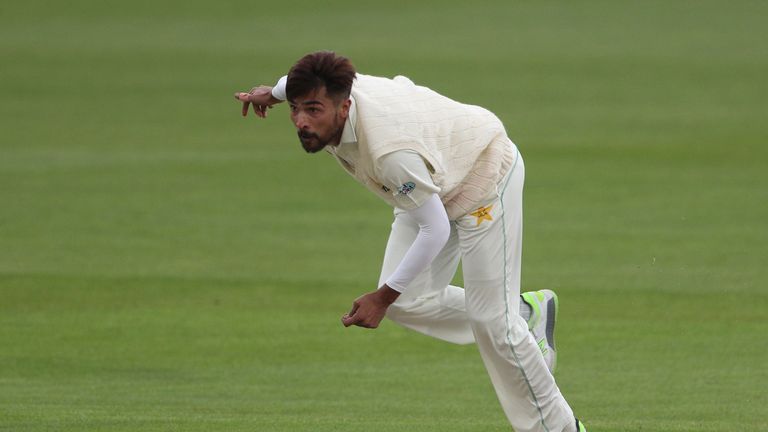 The term big-match player was used often to describe the manner in which Amir would step up in games of importance to win games for Pakistan. Perhaps this was another way to express the fact Amir was mentally and physically failing to show up for the other matches that Pakistan were playing and which were not deemed as big or high profile.
Once a go-to weapon for his captain in Tests, Amir's struggles in cricket were affecting the format that saw him get so much success before his ban. Since his return to Test cricket in 2016 against England, in a total of 19 Test matches he has taken just 56 wickets at 33.21 runs apiece and has only one five-wicket haul to show for his efforts.
Similarly, in Pakistan's 'home' venue of the UAE, his struggles have shown no signs of improvement - he has just seven wickets in four Test matches albeit in less bowler-friendly conditions.
The continued selection of Amir in all formats has seen much criticism. The Champions Trophy Final performance has been used as a prime example of how his extraordinary skills have given Pakistan the advantage in times of need - but a quick look at his overall performances in ODIs paints a worrying picture.
In 31 ODIs since his return in 2015, he has just 33 wickets at an average of 36.66 without any four or five-wicket performances to show for his efforts.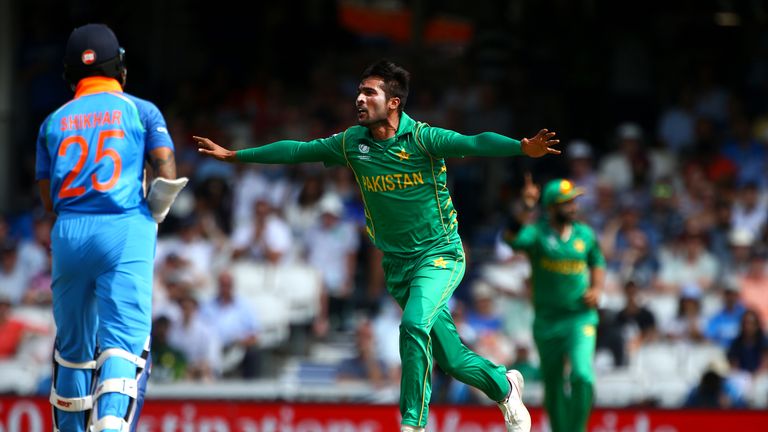 The final straw for Inzamam-ul-Haq, his fellow selectors and fans alike has been his absolute nightmare at the recent Asia Cup tournament, where he ended up wicketless in Pakistan's failed campaign. In fact, the rot did not start for Amir in the Asia Cup but before, with his last five ODIs yielding nothing in the wickets column.

The frustration with the rarity of any useful performances by Amir started to show during the Asia Cup where he was seen carrying towels and drinks for his team on two occasions.
Suddenly from being the leader of the pack, Amir was finding himself not even being part of the starting line-up and on the fringes in ODIs. To add insult to injury, his name is now missing from the Test squad announced for the upcoming series against Australia in UAE.
Now 26 years of age, Amir finds himself at another crossroads where a failure to improve himself could deal an irrecoverable blow to his career. He survived a crisis before and came back stronger but that has not lasted and he finds himself struggling for form and in the wilderness once more.
The spot-fixing affair was a test of character from which Amir bounced back with gusto and proved his critics wrong. His ability has never been in question, but even for someone as mentally tough as Amir, there must be some self-doubts as he faces a time where he has to reflect and think hard about his lack of success.
Many say he needs to get back to basics, rest, recharge his batteries and work on the evident technical glitches but, once again, the eyes of the watching world are on him as he tries to bounce back from a severe loss of confidence.
It remains to be seen if the Amir who impressed so many experts during the early stages of his career and during the latter stages of the 2017 Champions Trophy reappears, or whether he will remain a distant memory.