Rikki Clarke on Surrey's title win, why England came too soon for him, and county pressures
"I wasn't as mature as I could have been on and off the field in terms of what was needed from me, so I just went out and did it. There was no real method to it."
Last Updated: 03/10/18 6:31am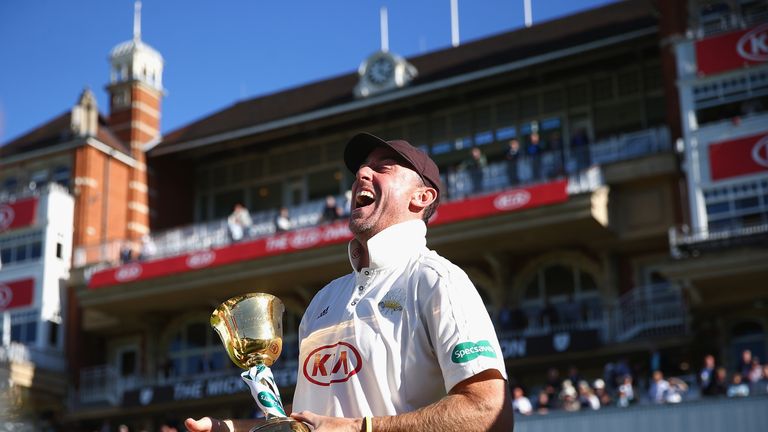 When the chance came for Rikki Clarke to return to Surrey midway through last summer, he was never going to turn it down.
Ten years after leaving The Oval, Clarke was back at the club he first joined as a nine-year-old and, little more than a year later, as he reflects on a season that saw the Brown Caps win their first County Championship in 16 years and ended with him being nominated for the PCA Players' Player of the Year award, his is a story that flies in the face of the old notion that you should never go back.
"It's been a county that has been close to my heart for many years and even when I went away and played at Warwickshire, I would always check to see how they were doing," Clarke told Sky Sports.
"Then coming back it was important for me to try and continue from where I left off. If someone had said to me that in my first full season back we'd be the champions of the country and I'd be a nominee for the PCA Player of the Year award, I'd have bitten your hand off."
It really has been a dream return, even more so when you factor in that Clarke was in the middle for the championship-winning moment.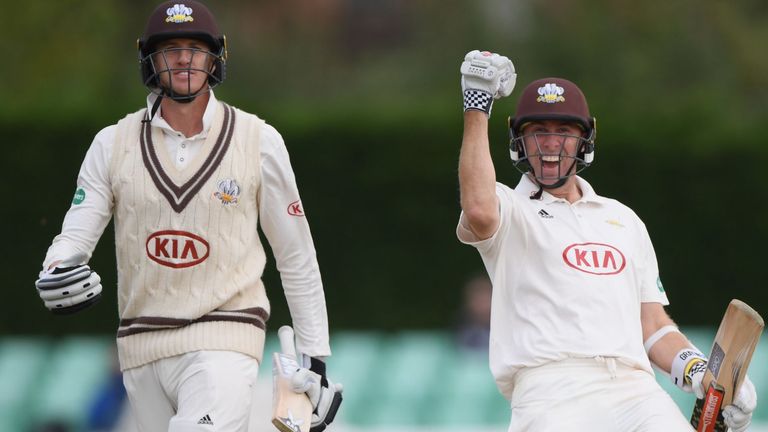 "It was very special," he said. "It was getting a little bit tight, a little bit tense.
"It was a weird sort of feeling because we didn't want to take it to the next game, obviously we'd have only needed a couple of points in the next game but there was a lot riding on it so when Morne [Morkel] just pulled it round the corner and it went for four, there was a lot of relief!"
At 37, Clarke is very much the elder statesman of a Surrey team filled with young, home-grown talent. It is a role he enjoys but for all that he wants to pass down his knowledge to the younger generation, he is just as keen to learn from them.
"I grabbed Jamie Porter after the game the other day and just said 'I'd like to speak to you, how do you bowl your wobble-seam?' because he's had a lot of success with it," Clarke added.
"He's only 25 but I can still try to learn something from him and try to improve my game and hopefully the younger guys in our team, and around the circuit as well, can learn from me as well, it helps massively.
"There is nothing better than being a senior guy and trying to help out the younger guys."
Ollie Pope and Sam Curran, drafted into the England squad early in their careers, are among those who would do well to heed Clarke's advice.
Clarke was just 21 when he earned his first England call-up and readily admits that it all came too soon for him - "definitely". Does he worry then, that the same might be true of his Surrey team-mates?
"I suppose it depends on the individual and I'm probably going to shoot myself in the foot a little bit but I probably wasn't as mature as these young lads are when I was younger, that probably went against me," he added.
"When I got into the England set-up I think I'd only played nine first-class games, I suppose similar to Ollie Pope and what he's done, but at the same point, Popey is incredibly mature for his age.
"He knows his game, he works incredibly hard, he's not the finished article by any stretch of the imagination, I think it's fair to say that, but he's already on those stepping stones to getting better and better. I'd say Popey knows his game pretty well whereas, I probably didn't know my game.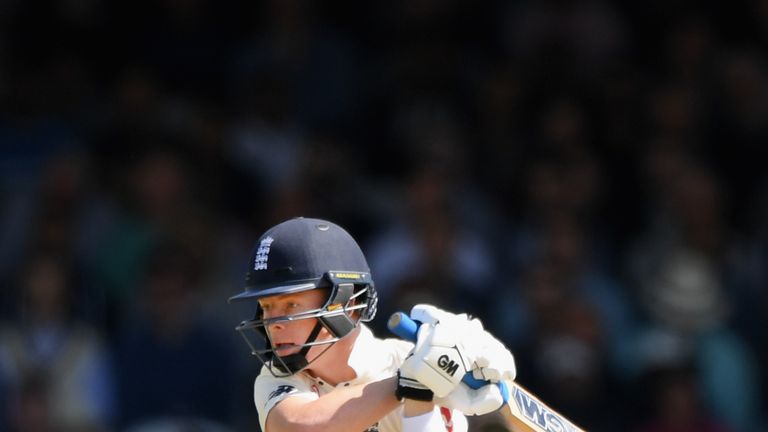 "I didn't know what sort of bowler I was and with my batting I just went out and batted, I never really read situations, I just batted because when you're young, there are no expectations, no fear of failure, you just do stuff because that's how you've done it along the way.
"I wasn't as mature as I could have been on and off the field in terms of what was needed from me, so I just went out and did it. If it worked, it worked and if it didn't, there was no real method to it.
"But these guys now, they're incredibly mature, they know their games. Sam Curran has played quite a bit of cricket now before he went in [to England] so he's starting to know his game and is delivering on the big stage. That's probably the only difference with it."
Rory Burns is the latest Surrey player to get a chance with England and Clarke insists the opener is "100 per cent ready" for Test cricket, but as the series in Sri Lanka begins in November, the former Warwickshire all-rounder will be readying himself for another long pre-season.
He's got a very unique technique which works for him and the results are there for all to see. I'd back him to do well but regardless of what he's done I hope England give him time because he really should be in that England shirt for many years to come.
Rikki Clarke on Rory Burns
He acknowledges that any hopes of another crack at international cricket have long since faded and now he can focus solely on enjoying his cricket, something he has come to cherish later in career.
"Throughout my career I've done many interviews where I've said that when I started out as a youngster there was no pressure on me, I was only young, there were no expectations, it was just go out and play your game - what will be, will be.
"If you do well, brilliant, if you don't, you're still young and you still have that leeway. Then once you do well and you become a little bit more established, you have more of an important role, you're a more senior guy in the dressing room and that pressure builds on you.
"You might be in and around that England set-up or close to it and with everything, comes pressure. Then it becomes a job, you sort of forget but it is our job, and you can sometimes get a bit lost in it. Some people deal with it better than others, some struggle with it.
"Now, though, towards the end, I look at it and think 'you know what, I played this game when I was young because I enjoyed it, it was fun.'
"I'm getting to the stage where I've had a really good career, this is my 19th season as a professional, my 16th or 17th in first-class cricket, and it's just a case of enjoying it and doing the best you can. That's what I look to do which takes the pressure off."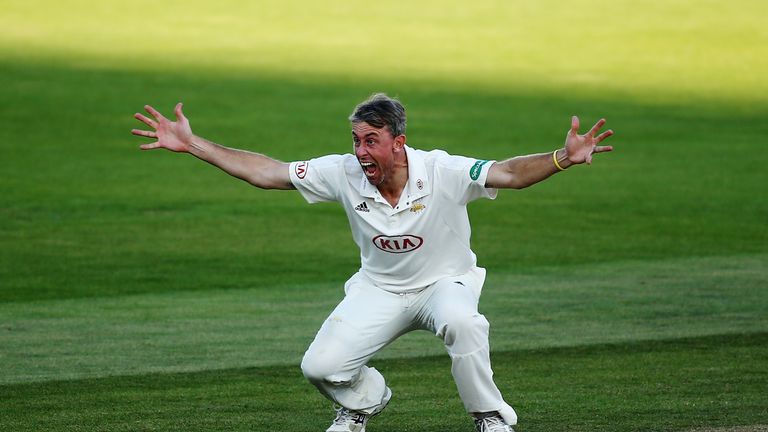 When Clarke last won the County Championship with Surrey in 2002, he was the fledgling prospect in a team of ageing stars. That proved to be the final hurrah to end a period of Surrey dominance.
More than a decade and a half on, Clarke is again in the minority, surrounded by fresh-faced twenty-somethings, but he is confident the final few years of his career can coincide with the start of a new Surrey dynasty.
"Our squad this year has predominantly been younger guys from the academy. There is no reason why this side can't produce great things for many years to come because of the age at which these guys have won their first trophy.
"Fingers crossed I can keep the body strapped together and keep on performing and I'll keep on going for as long as the coach and the captain want me in the side. At the moment I feel pretty good and I want to help this side try and win more trophies in the future."