England bowler Anya Shrubsole believes she is yet to reach her full potential
Despite leading England to World Cup glory, Shrubsole does not feel she has achieved all she can from her career yet
By Kalika Mehta - @Journo_K
Last Updated: 05/11/18 7:42am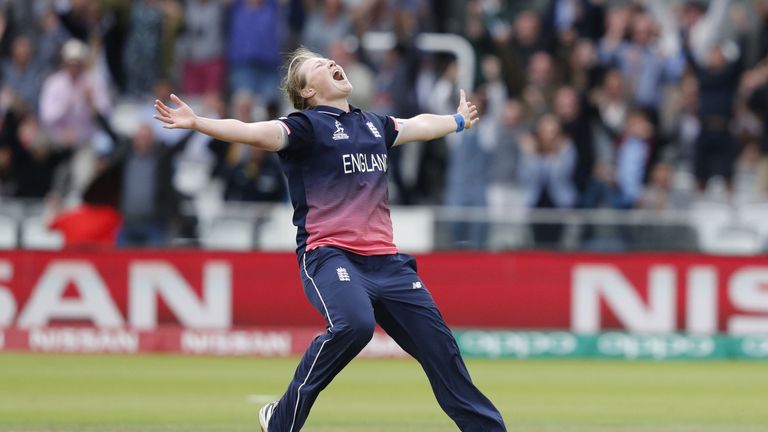 Ahead of the upcoming ICC Women's World T20, Sky Sports Cricket is profiling a player from each of the 10 teams. Kalika Mehta speaks to bowler Anya Shrubsole on the challenges that made England's World Cup victory possible and being the first woman on the cover of Wisden.
Few people have achieved as much as Anya Shrubsole on a cricket field by the age of 26.
The England bowler earned the best-ever figures in a World Cup final - her 6-46 leading her side to the title in 2017 - and also became the first woman to feature on the front of Wisden Cricketers' Almanack.
Despite those achievements, a humble Shrubsole feels she may never achieve everything she should with her talent.
"I may never reach my full potential," she admits. "There's always something more you're aiming for.
"The day you think you've made it and the day you think you've nothing more to improve, you're probably starting to struggle.
"Winning the World Cup was absolutely amazing but how amazing would it be if we could win the World T20 and if we could defend the World Cup in 2021 New Zealand?
"People have plans to come against you, so it's up to me to stay ahead of the game, whether that is with the skills I have or adding new ones and that's an exciting challenge.
"All I can do is work as hard as I can, try to be as good as I can and hopefully I'll be part of some pretty successful England teams."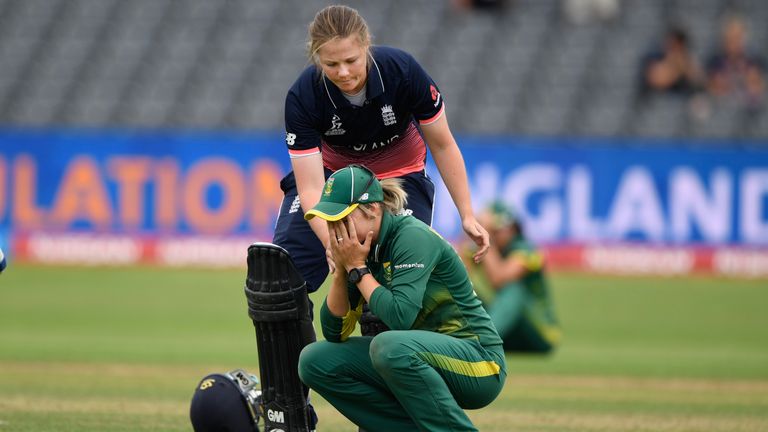 Shrubsole made her debut for England in 2008, at 16-years-old, and was one of a handful of players that were finishing their further education just as the first contracts for the women's side were announced in 2014.
Then captain Charlotte Edwards wrote on Twitter at the time: "This was as day I never thought I would see as a player", with the England and Wales Cricket Board rewarding back-to-back Ashes wins for the women.
While the monetary salary was a welcome change, Shrubsole explains the expectation of media and spectators on the side far exceeded sensible prospects.
"There isn't a direct link between money and performance," she explains. "Our first series after becoming professional we played a Test match against India and people instantly expected us to be this world-beating team.
"You're professional and you get paid a bit more, therefore you should instantly be better. You realise it's not logical but that was almost the expectation.
"We always knew that becoming professional was the start of it and actually you'd see the benefits in a couple of years, it doesn't happen overnight.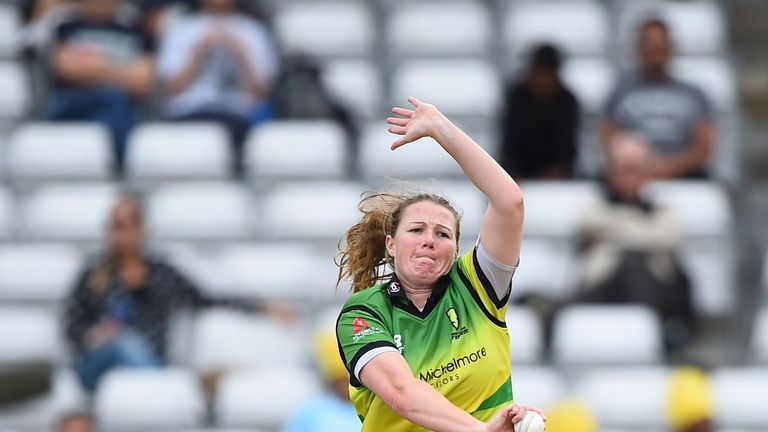 "People aren't better because they get paid more, they're better because the increased money allows you to train more and have more time.
"We had to shut it out and know that, with time, the game going professional would make a difference."
If the Test defeat against an amateur Indian side in 2014 was bad, things only got worse the following summer as England were outclassed on home soil against Australia.
The televised series saw the team draw criticism for their approach to the Test match in the multi-format Ashes, as the hosts relinquished the trophy for the first time since 2011 - and the defeat saw head coach Paul Shaw leave his position.
Mark Robinson was appointed in Shaw's place but a few months later a collapse against the Southern Stars in the semi-final of the 2016 World T20 in India brought an end to Edwards' career, as the former Sussex head coach looked to take his side in a new direction.
While Shrubsole admits that 16-month period was a painful time for the entire team, she believes last year's World Cup success was born out of those disappointments.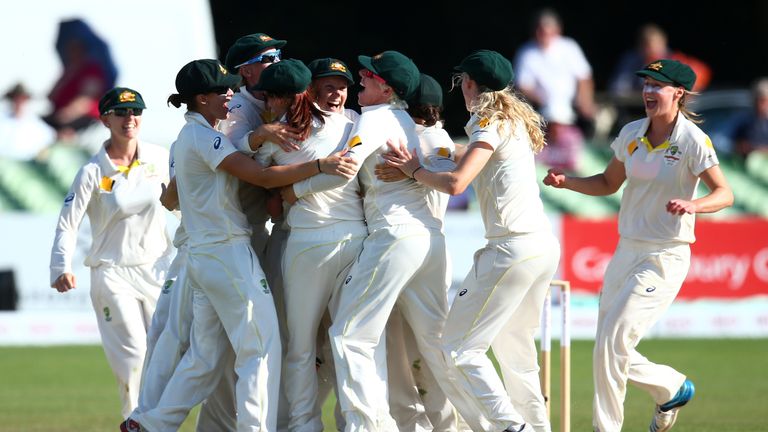 And, despite the success the Somerset bowler tasted in the latter stages of the World Cup she explains a heart-to-heart with Robinson helped her through a barren spell at the start of the competition.
"The whole tournament was a massive learning experience for me," Shrubsole said. "I started quite poorly, I didn't get a wicket in the first three or four games and I was really struggling.
"Robbo sat me down after a few games and gave me a bit of a nudge in the right direction, he said the right things to me and helped me start to turn it around.
"Even in the final, as a team we didn't have our best game but we managed to get up to a score we could defend and we hung on in the field and came out on top."
For all the accolades Shrubsole and her teammates received following their unlikely victorious run last summer, the Western Storm player was most pleased by what was happening off the field.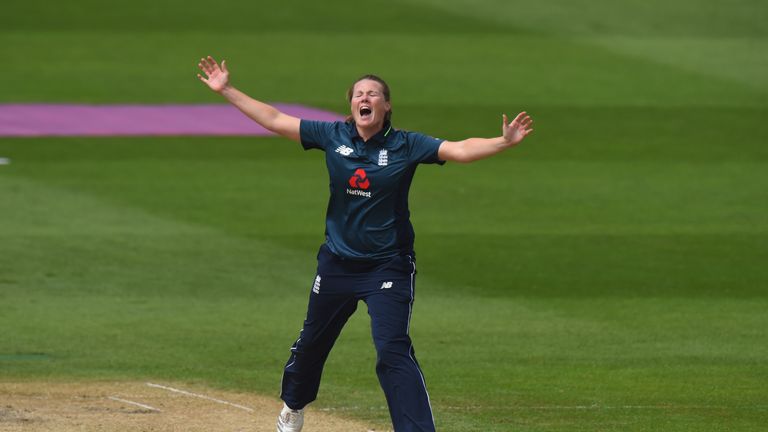 "One of the best things about the whole World Cup was how many young kids came and watched," she said.
"We heard lots of stories about girls on the sidelines watching us and practising and trying to replicate the shots we were playing.
"I'm obviously aware of the significance of Wisden and being the first female on the cover. I'm immensely honoured and proud that I was chosen.
"To have had a female cricketer on the front cover of Wisden is huge and I hope it's the first of many in years to come.
"We hope we can continue to have that impact and act as role models for girls coming through, so their role models come from the female game."
Watch every match from the ICC Women's World T20 live on Sky Sports this November.