Sri Lanka Women's Chamari Atapattu sets sights on becoming the No.1 ODI batter
Chamari Atapattu says her memorable unbeaten 178 for Sri Lanka against Australia changed her life, and also "changed women's cricket for our nation"
By Kalika Mehta - Journo_K
Last Updated: 30/10/18 10:22pm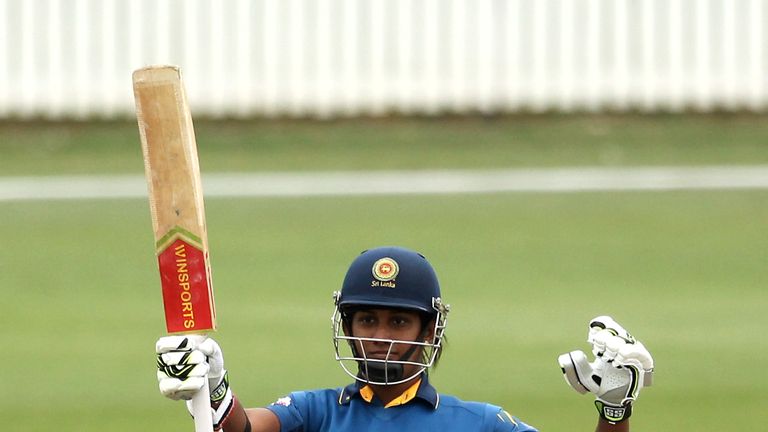 Ahead of the upcoming ICC Women's World T20, Sky Sports Cricket is profiling a player from each of the 10 teams competing for the trophy. Kalika Mehta speaks to Sri Lankan batter Chamari Atapattu, who shot to fame following her century against Australia in last year's World Cup, about her new ambitions.
Before last summer, few people knew Chamari Atapattu's name but on the world's biggest stage for women's cricket, the Sri Lankan batter made sure no-one watching would forget it.
At Bristol against World Cup holders and tournament favourites Australia, the 28-year-old smashed an awe-inspiring unbeaten 178 off 143 balls as she bullied some of the best one-day international bowlers.
Atapattu's individual score was the third highest Women's ODI, accounted for almost 69% of the team's total of 257-9, and was also the best total ever scored by a batter against the Southern Stars.
That it proved to be in a losing cause ultimately mattered little as the right-handed batter announced herself in style, not least to the watching public back home.
Over 12 months on, the significance of her innings for young girls in Sri Lanka is not lost on Atapattu.
"That innings, I started like Kumar Sangakkara and I finished like Sanath Jayasuriya," Atapattu muses. "They are my two favourite cricketers.
"We lost wickets quickly and were struggling but I didn't think about that. I played my normal game and after 35 overs, I started to hit the ball over the ropes.
"When I got close to my hundred, I didn't think about it so I felt no pressure. I just played my natural game.
"It was a pivotal point in my career. That innings changed cricket for me - and it changed women's cricket for our nation.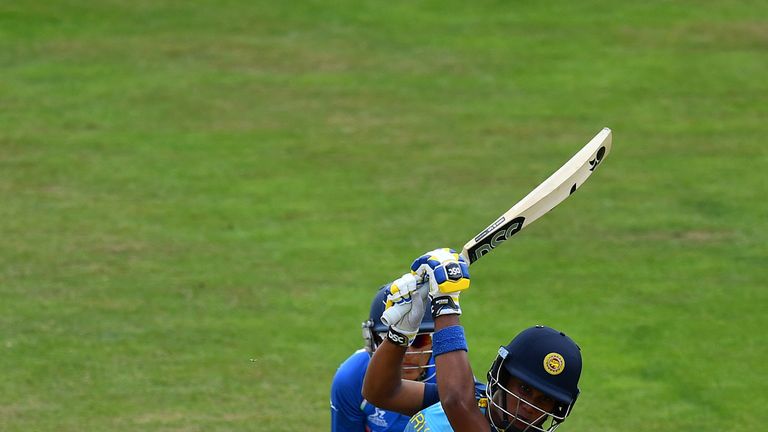 "Now a lot of Sri Lankan girls are interested in women's cricket, because they saw my innings.
"After the World Cup, I got the opportunity to play in the Kia Super League and the Women's Big Bash League last year, and I returned to the Super League this year.
"A lot of young girls want to play like me now. They want to take a selfie or have my signature when I meet them. It's amazing for me.
"I always talk to them and encourage them when I go to young training camps or schools. I want to help develop women's cricket in Sri Lanka."
On that memorable day in Bristol, Atapattu was usurped by Australia Women's captain Meg Lanning's 11th ODI century which helped the six-time World Cup champions cruise to an eight-wicket victory.
Despite the match result not falling in Sri Lanka's favour, the innings offered new opportunities for the number three - as she was drafted by KSL side Yorkshire Diamonds as an injury replacement in 2017 before being picked up by Melbourne Renegades in the WBBL that winter.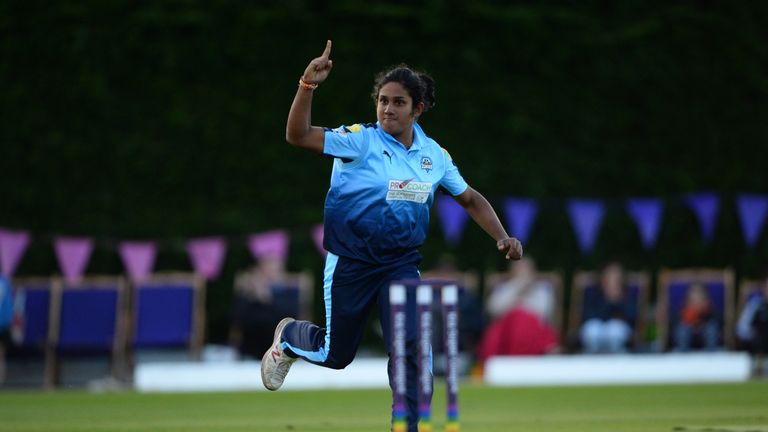 It was in a gym in Melbourne that, only a few months on from being adversaries on a cricket field, Atapattu met Lanning once more - with the No.1 ODI batter continuing her rehabilitation following shoulder surgery.
The advice shared by Lanning and fellow Australian batter Beth Mooney - with whom she played at the Diamonds this summer - has been invaluable.
"Meg has spoken with me a lot," Atapattu says. "She's a very good cricketer and a very good human.
"She encouraged me, telling me 'you're a very good player' and that coming to the WBBL was a really good opportunity for me.
"I talked a lot with Beth to. She's a very aggressive and attacking player so I learn a lot of things.
"She always tries to dominate the bowlers. For the first six overs, she's trying to smash balls. She gave me a lot of tips to help develop my cricket and batting style."
For Atapattu, cricket has always been part of the fabric of her life, with her uncle - a cricket coach - proving to be her main route into the sport from the age of five.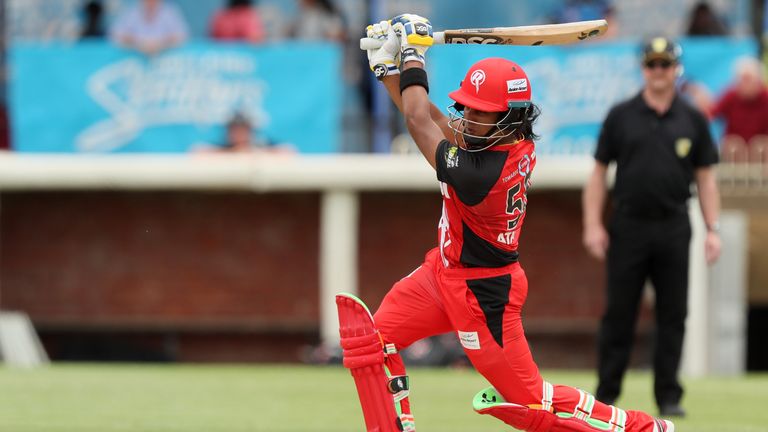 Her parents encouraged her sometimes uncertain dreams of playing cricket for her country and she dedicated her World Cup hundred to her father, who passed away when Atapattu was just 17.
With the Sri Lankan ODI captain having achieved all of her goals thus far, she has now set her sights even higher.
"My father is my hero," Atapattu says. "He helped me a lot when I started. Every day, I have a lot of memories with him. Every day, I play for him.
"My dream was to play for Sri Lanka, which I achieved. Then I dreamed of captaining Sri Lanka, and I achieved that too.
"I became the first centurion for Sri Lanka in a World Cup, and all my dreams came true. So I dreamed further, of playing in the KSL and Big Bash, and I got the opportunity because of my World Cup knock.
"But now I have one more dream - to become the No.1 batsman in the world.
"I'll try my best to do that before the end of my career."
Watch every match from the ICC Women's World T20 live on Sky Sports this November.