Moeen Ali column: England man talks 'genius' Saqlain Mushtaq, plus Ben Foakes after Galle victory
"The way Foakesy played was amazing - he wasn't even in the squad originally but came in and taught everybody a bit of a lesson on how to play on these wickets."
By Moeen Ali
Last Updated: 10/11/18 2:31pm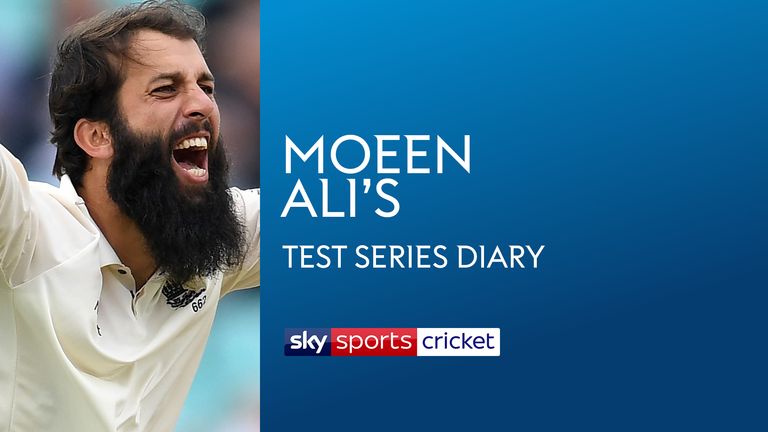 Moeen Ali salutes England spin consultant Saqlain Mushtaq and explains why the side were not too downbeat after slipping to 103-5 on day one of the first Test in Sri Lanka…
Our Test win in Galle was definitely one of the best I have been involved in with England.
It's because we won away from home convincingly and that it was an all-round team performance where everyone contributed. It was a fantastic win.
I didn't know it was our first victory in 14 away Tests until I found out after the game. Maybe a couple of guys were aware of it but I think the fact we have some new guys in the squad meant that that winless run wasn't hanging around our minds.
All the chat beforehand was about being positive - we planned really well as a team and knew how we wanted to go about things, while as a fair few of us have played out here before for the Lions team that also made a massive difference. It was great to see things pay off.
Even when we were 103-5 on day one, we were actually quite pleased. Teams coming here can tumble to 40-5, so we were happy we had scored quick runs. I think Sri Lanka were taken aback a little by our approach and we were able to grab real momentum.
Ben Foakes and Jos Buttler then came in and put on a crucial partnership and the way Fokesy played was amazing - he wasn't even in the squad originally but came in and taught everybody a bit of a lesson on how to play on these wickets.
I moved passed 150 Test wickets for England during the Test but milestones like that don't matter at all to me, it's all about getting out there for my country and trying to win games.
Things have gone well with my bowling since I came back into the side in Southampton over the summer. I'd say my break refreshed me, more than anything.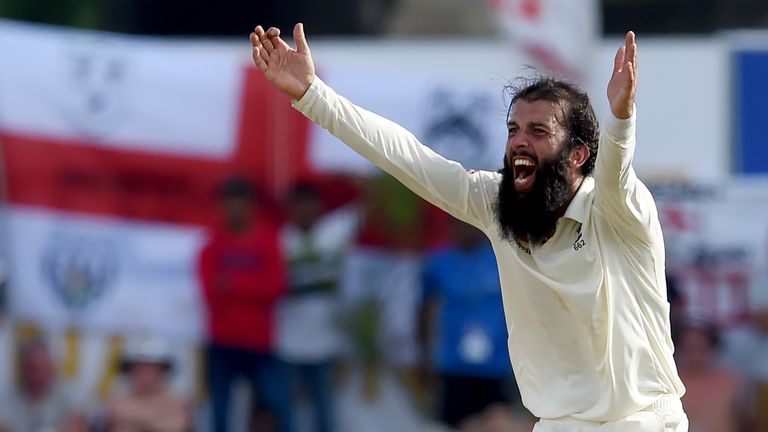 After getting dropped last winter, I needed to work out how to get back into the side, so I went back to Worcester, tried a few things and spoke to [England spin bowling consultant] Saqlain Mushtaq. I now feel I know more about my bowling than ever.
Saqi has been huge for me. He helps me out in all aspects - technically, mentally but, more than all that, tactically. As an off-spin coach he is an absolute genius and always has something for us as a group of spinners.
He has so much knowledge about bowing spin that it's almost too much for us at times. He doesn't want to talk too much about things as he could probably confuse us! It's great that we have him as he is so far ahead of the pack as a spinning coach.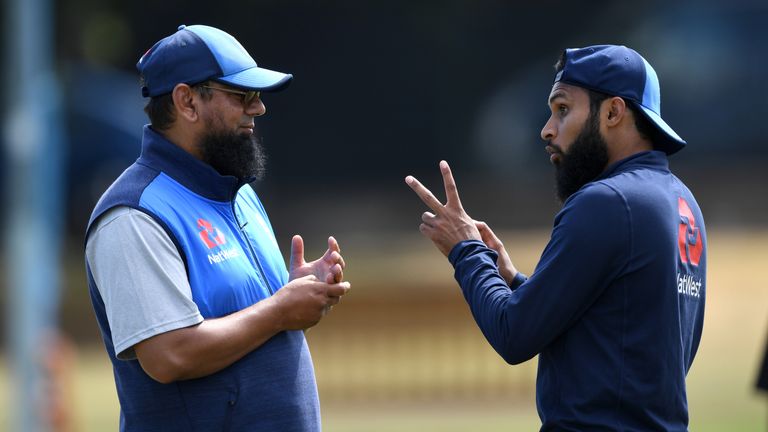 Speaking of great spinners, Rangana Herath finished up in Galle after an amazing career. Sri Lanka had Muttiah Muralitharan for such a long time and people thought there was no life after him but Herath really stepped up.
From a finger spinner's point of view, he is someone I really look up to. He has done so well without any sort of mystery. He has been fantastic for the game and he is a great guy as well.
I really enjoyed being part of a three-man spin attack in the first Test, I have always liked having other spinners around me.
The best thing about this time is that myself, Adil Rashid and Jack Leach sat down with Saqi and Joe Root and really planned properly, rather than just coming out and bowling. We backed each other up and supported each other really well during the Test.
I think it was clear one of the plans was for Jack and I to bowl a lot of overs and look to contain and then Rash, who is a wicket-taking bowler and a massive threat to the opposition with his mystery, to come on and attack.
I got the wickets in this game but that might change in the next one - our focus is on carrying out our roles, playing the long game, if you like, and getting wickets as a trio.
I said during the one-day series that the only thing Rash is sometimes missing is confidence but that can take time - it took me a quite a lot of Tests to really believe in myself as a spinner and sometimes you till don't have that completely.
The more Rash plays in all formats the more he will learn and when he starts picking up five-wicket hauls he will get a lot more confidence.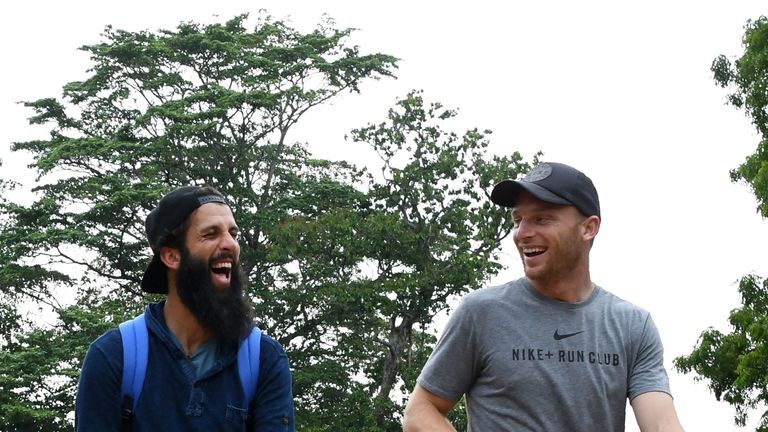 Jos, Rash and I climbed Sigiriya Rock in Dambulla during the one-day series – it was alright bar the humidity. We have also played a lot of Fifa. We spend a lot of time together as a team and are always keeping ourselves occupied.
Moeen Ali
The Test didn't really go my way with the bat. If I get the nod at No 3 again in Kandy I will try and make a big contribution.
Obviously when you do get out for low scores you think about how you are going to get runs next time but mainly you just move on, prepare and go again.
When you are a part of a win like the one we had you don't tend to worry too much about your individual performance. You just hope you chip in when the team needs it.
When I came back into the side in the summer, I had been batting at No 3 for Worcester and in good form so it was easier to slot into that spot for England. It can take a bit of time if you haven't done it for a while as you do have to change your mindset.
I have never been too fussed exactly where I bat but I know No 3 is a great opportunity, even if a lot of people don't agree with it.
It's a real chance for me to score big and important runs but the great thing about our team is that we have players who bat wherever and adapt.
We will now take confidence to Kandy and hopefully wrap up the series there next week - we travel on Sunday and I'll be keeping an eye on Liverpool's game against Fulham.
Do I think we can push Man City all the way for the title? Not really, if I'm, honest!
City are playing so well that it is difficult to see how they are going to drop any points. But it's the Premier League and anything can happen. For us to be up there is great.
Watch day one of the second Test between England and Sri Lanka, in Kandy, live on Sky Sports Cricket (channel 404) from 4am on Wednesday.