Matt Prior on Ben Foakes' debut century for England and challenges of wicketkeeping on subcontinent
"It sets him (Foakes) up brilliantly for the second half of his game because as a batsman-wicketkeeper, you are an all-rounder," says former England star Prior
Last Updated: 07/11/18 8:18am
Ben Foakes had barely a few minutes to reflect on becoming only the second England wicketkeeper to make a century on his Test debut before he pulled on the gloves, on day two of the first Test against Sri Lanka.
So just how tough is it to spend so much time in the middle - and what challenges could Foakes face if he plays for the rest of the series, should Jonny Bairstow not be fit?
Sky Sports Cricket commentator Ian Ward asked Matt Prior, who made an unbeaten 126 on his Test debut against West Indies in 2007, those questions...
"The first thing is the climate, the temperature over here, the humidity - getting used to being absolutely sodden the whole time," said Prior.
"I always used to think it's ridiculous; you play cricket in really hot conditions and you've got leather gloves with a rubber palm and leather chamois underneath. You couldn't get anything hotter to wear!
"Having that feeling of your hands being a lot more damp, your inner gloves being sweaty; little subtle changes for how it all feels.
"But the physicality too. I always found that on the subcontinent, you are standing up to the wicket to the spinners a lot more - probably the majority of the day - and that was far more demanding physically.
"People always say 'Australia must be a nightmare, because you're 30 yards back' but actually that was an absolute dream, as you've got a lot of time to move your feet.
"On the subcontinent, Jimmy Anderson isn't bowling any slower but you're suddenly standing 10 yards closer, so everything has to move far quicker.
"But the physicality of standing up to the stumps to the spinners - squatting, standing low - is far more demanding than standing back."
Prior, capped 79 times, said that the challenge of maintaining concentration is another tough aspect of the role and explained some of the techniques he used during his career.
"It's something that you practice and work on with the sports psychologists and the support team. You have to find a ball-by-ball method.
"For me, my switch-on was when the bowler got to the end of his mark. Then you would go through your routine and until you had the ball in your hands, you didn't stop.
"I then used to look up at the clouds and the sky and almost try to get out of the cricket ground to try and switch off for just that few seconds.
"But it is a skill. No-one can contribute for six hours so you have to be able to switch-on and switch-off and I think the most demanding thing here, because the heat is so sapping, is making sure that you get right back into the game because when the nick comes, it comes very quickly."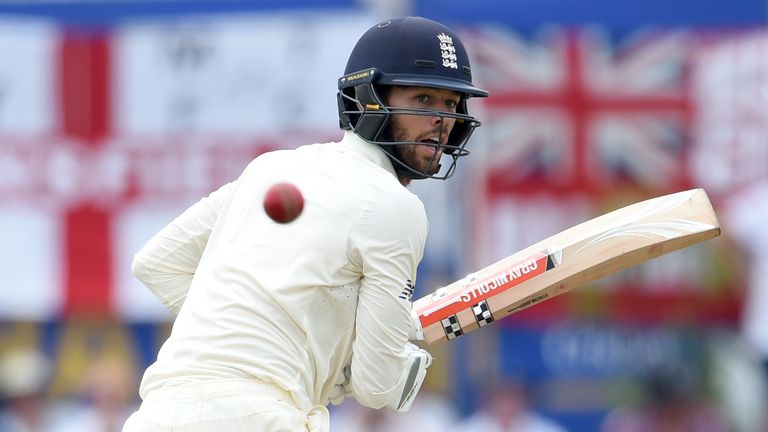 Reflecting on Foakes' maiden knock, Prior added: "The thing that was so impressive came when he walked out to bat - he'd just been handed his cap and an hour-and-a-half later, he's walking out with England in trouble in foreign conditions against spin. I was lucky - I made my debut at Lord's.
"It sets him up brilliantly for the second half of his game because as a batsman-wicketkeeper, you are an all-rounder. That would have settled his nerves; the reality is that he was selected because he's seen as the best wicketkeeper, so now he's going in to his sweet spot.
"He's been out in the middle and seen what the wicket is doing and he'll have a feel for it, which helps with the wicketkeeping.
"Taking your first catch is probably bigger! You don't want to be standing behind the stumps for too long without one. It's all happening very quickly for Foakes right now."