England captain Joe Root hoping to wrap up 'special' Test series win in Sri Lanka
"We want to get better at winning back-to-back games. It's something we have not always been as strong as we should be at."
Last Updated: 13/11/18 8:53pm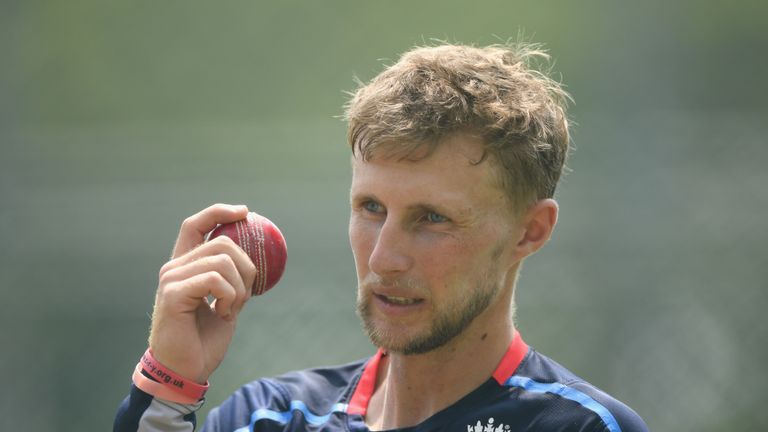 Joe Root says it would be "special" if England secured a Test series victory in Sri Lanka and their first away from home in almost three years.
England last won a Test series on the road in South Africa in early 2016, with a draw in Bangladesh, heavy defeats in India and Australia and a 1-0 reverse in New Zealand following that triumph.
Root's side will take an unassailable 2-0 lead over Sri Lanka with victory in Kandy from Wednesday, having won the first Test in Galle by 211 runs.
Foakes to keep; Stokes to bat at No 3
"It would be very special," Root, who is looking to steer England to their first Test series win away under his captaincy and their first in Sri Lanka since the Nasser Hussain-led team of 2001, told Sky Sports.
"I suppose the danger is we start getting too excited about that because of something we did last week. We have got to back that up.
"It's an area we want to get better at - winning back-to-back games. It's something we have not always been as strong as we should be at. It's another opportunity to get that right.
"The guys are full of confidence, we have performed exceptionally well [in Galle] - it was a great team performance, we weren't relying on one or two individuals.
"Collectively we did a really good job and we are in a good place to back that up."
Root has encouraged his side to be "ruthless" in Kandy but accepts that "staying in the game" will be their first challenge, something Ben Foakes helped the tourists do in Galle when he scored a match-altering century on debut after England slipped to 103-5 batting first on day one.
"Without going into every cliche in the book, we have to make sure that we stay in the game for as long as possible," Root said. "It is very easy to lose a Test match in a session and very difficult to win one in one.
"Ultimately it's about being as consistent and as skilful as we were in Galle for long periods of time and being as ruthless as we were on occasions there, too.
"I feel like we are going in a really strong direction at the moment and we seem to keep developing, growing and learning as a team."
Watch day one of the second Test between England and Sri Lanka, in Kandy, live on Sky Sports Cricket (channel 404) from 4am on Wednesday.