Alex Hales replaces Jonny Bairstow as T10 League record holder
Hales smashes 32 runs in one over for his Maratha Arabians side
Last Updated: 02/12/18 7:09am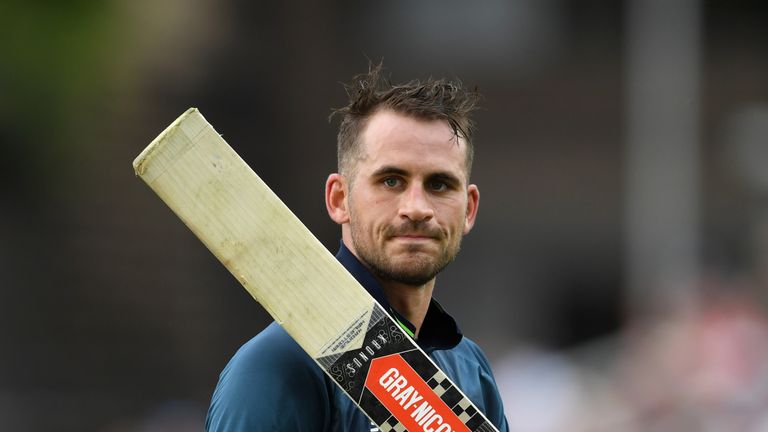 Alex Hales has broken the T10 League record for the highest individual score – one day after Jonny Bairstow – after he made 87 off 32 balls for the Maratha Arabians.
England batsman Hales smashed 32 off one over from Afghanistan all-rounder Mohammad Nabi as the Arabians beat the Bengal Tigers by seven wickets in Sharjah.
Bairstow had set the benchmark with 84 not out off 24 balls for Kerala Knights on Friday, but Hales moved through the gears during his innings as he went past his countryman's score during the eighth over.
Prior to Bairstow's record, the previous highest T10 League score was 74 by Afghanistan wicketkeeper Mohammad Shahzad last week.
Hales will be in action again on Sunday as Arabians take on Tigers in the third-place play-off, before Northern Warriors and Pakhtoons meet in the final.