NatWest T20 Blast: vote for your favourite tune from smash-hit shortlist
Create this summer's NatWest T20 Blast soundtrack by voting for your favourite tune.
Last Updated: 23/04/14 3:55pm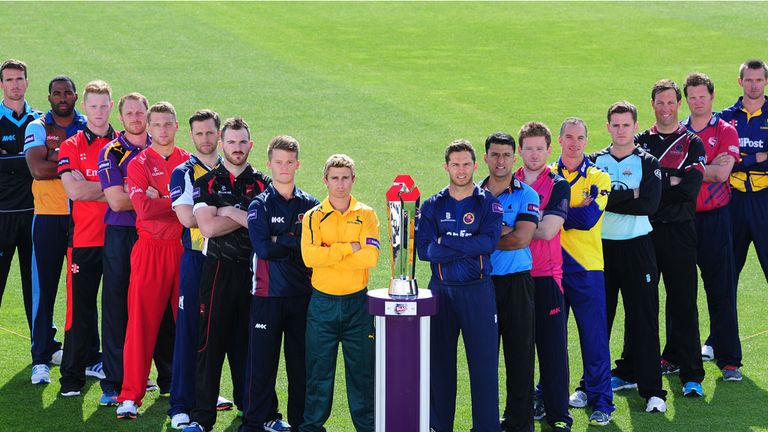 The England and Wales Cricket Board is asking cricket fans across the country to vote for their favourite songs in its search to create cricket's soundtrack to the summer.
Each of the 18 counties has put forward its most popular summer song to create a shortlist and fans now have the chance to vote for their ten favourite tunes that will go on to make up the NatWest T20 Blast Summer Anthems Playlist and be played at games throughout the season.
David Collier, ECB Chief Executive, said: "Our search for the NatWest T20 Blast Summer Anthems playlist was inspired by our desire to find a set of songs that encapsulates the summer for cricket fans.
"With 70 per cent of fixtures in the new season taking place on a Friday night, we wanted to find a playlist that would represent this and T20's brand of exciting cricket."
Fans can listen to the shortlist and cast their vote - before Tuesday 6th May - by clicking here.
Here's the line-up...
Leicestershire Foxes: Mungo Jerry - In the Summertime
Derbyshire: Avicii - Levels
Yorkshire Vikings: Rolling Stones - Start Me Up
Northamptonshire Steelbacks: Thin Lizzy - The Boys are Back in Town
Gloucestershire: Duke Dumont - I Got U
Middlesex Panthers: The Fratellis - Chelsea Dagger
Kent Spitfires: Reef - Place Your Hands
Glamorgan: Kid Rock - All Summer Long
Surrey: Pharrell Williams - Happy
Essex Eagles: Michael Gray - The Weekend
Lancashire Lightning: Pitbull - Don't Stop the Party
Notts Outlaws: Embrace - Ashes
Sussex Sharks: A.Skillz - California Souls (remix)
Hampshire: Pitbull ft. Ke$ha - Timber
Durham Jets: U2 - Beautiful Day
Worcestershire Rapids: DJ Fresh - Dibby Dibby Sound (Ft. Ms Dynamite)
Somerset: The Kinks - Sunny Afternoon
Birmingham Bears: Flo Rida - Good Feeling
The new NatWest T20 Blast competition kicks off on May 16 when Nottinghamshire take on Lancashire, a match you can watch on Sky Sports.
"NatWest T20 Blast will have something for everyone and the new season is set to offer cricket fans, groups of friends and families alike a unique experience, ensuring everyone can watch an exciting style of cricket with an electric atmosphere," said Collier.
For more information on the Summer Anthems Playlist, visit www.ECB.co.uk/T20SummerAnthems