Benedict Bermange looks at the cricketers who passed away in 2018, including JT Murray and Colin Bland
The late JT Murray claimed 1,527 dismissals as a wicketkeeper
Last Updated: 06/01/19 7:05am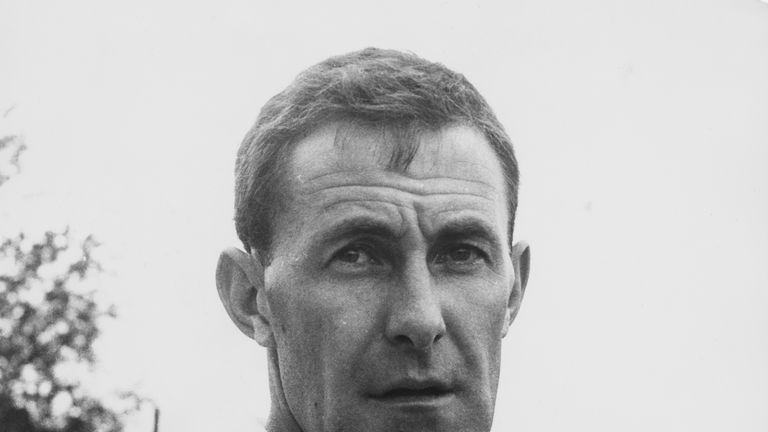 2018 saw the deaths of possibly the finest fielder of all time and the one-time holder of the world record for most first-class dismissals.
Benedict Bermange remembers Colin Bland and JT Murray and the other international cricketers who left us last year…
Murray, considered among the most graceful wicketkeepers in the game, played 21 Tests for England, and scored a century against Windies in 1966 - remarkably batting at No 9.
He was helped by Ken Higgs at No 10 and John Snow at No 11 both scoring half-centuries.
Murray played 635 first-class games, most of them for Middlesex, and scored 18,872 runs.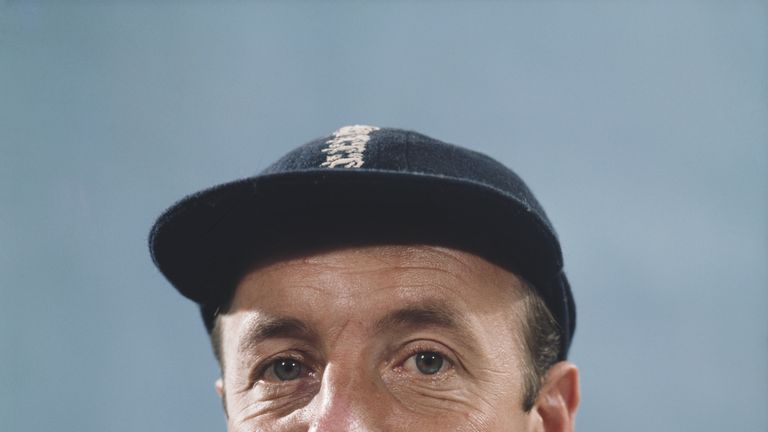 He claimed 1,527 dismissals as a wicketkeeper, a world record at the time and still the second highest on the all-time list - only Bob Taylor, with 1649 dismissals, has claimed more dismissals.
Colin Bland played 21 Tests for South Africa between 1961 and 1966, making three centuries and averaging 49 - but it was for his work in the field that Bland would achieve true cricketing greatness.
He made fielding popular more than any other cricketer, never more so than at Lord's in 1965 when he ran out England's Ken Barrington for 91.
In an era before the art of fielding was fully appreciated, it would take one of his Protea successors - Jonty Rhodes - to bring it back onto the world stage.
Other international cricketers who left us in 2018:
Jack Nel (SA)
Played in all five Tests against Australia in 1949-50, scoring 139 runs in nine innings with a best of 38. He was recalled in 1957-58, again against Australia.
Dik Abed (NED)
Played four matches in the 1982 ICC Trophy for the Netherlands, taking five wickets.
Ajit Wadekar (IND)
Played 37 Tests and two ODIs between 1966 and 1974, and led India to historic triumphs in the West Indies and England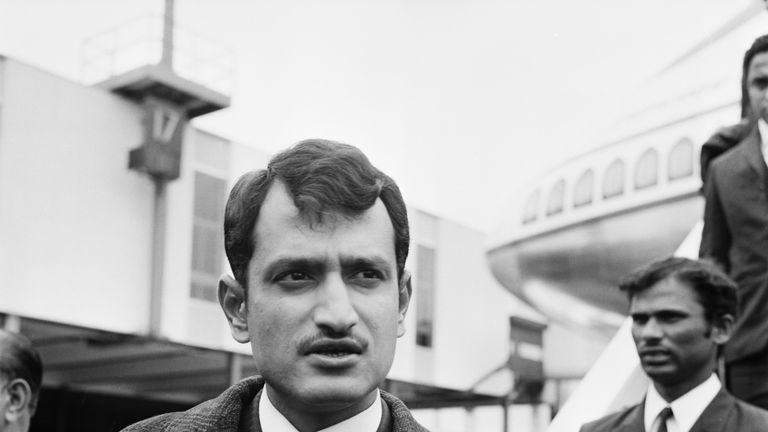 David Pithey (SA)
Played eight Tests between 1963 and 1967 scoring 138 runs and taking 12 wickets. Also gained cricket and hockey blues for Oxford University.
Clive van Ryneveld (SA)
Played 19 Tests between 1951 and 1958 - captained South Africa in eight of them - and finished with 724 runs and 17 wickets. He also represented Oxford University RFC in The Varsity Match in 1947, 1948 and 1949 and won four caps as a centre for the England national rugby union team.
Bevan Congdon (NZ)
Played 61 Tests, captaining New Zealand in 17 of them. Scored 3448 runs at 32.22 with seven centuries. He captained New Zealand to their maiden Test cricket win over Australia, at Christchurch in 1974.
Hubert Doggart (ENG)
He scored 215 not out on his first-class debut, and later played two Tests for England in 1950. He also served as MCC President in 1981-82, also serving as president of the Cricket Council.
Ram Punjabi (IND)
Umpired seven Tests and two ODIs between 1979 and 1982.
Mollie Hunt (ENG)
Played three Tests for England in South Africa on their 1960/61 tour.
Desmond Lewis (WI)
A tidy keeper and sound opener, he played three Tests in 1971, ending with a batting average of 86.33
Don Oslear (ENG)
Umpired five Tests and eight ODIs between 1980 and 1984, including five matches in the 1983 ICC Cricket World Cup.
Howard Gardiner (ZIM)
ICC Match Referee for the SA v SL Test at Centurion in 1998 and in five ODIs.
Jack Bailey (ENG)
Played 112 first-class matches between 1953 and 1958 - mainly for Essex and was secretary of MCC from 1974 to 1987.
Delwyn Costello (NZ)
Played one Test and seven ODIs for New Zealand Women in 1985.
Gopal Bose (IND)
Played one ODI in 1974 scoring 13 and taking one wicket against England at The Oval.
Alan Oakman (ENG)
Played a total of 538 first-class matches between 1947 and 1968, including two Tests for England, taking five catches off Jim Laker's bowling at Old Trafford in 1956.
James Reid (USA)
Led the USA to victory in the Auty Cup in 1966 and was president of the USA Cricket Association from 1978 to 1980.
Colin Guest (AUS)
In 1963 he was a stop-gap selection for Ken Mackay in the third Test against England at Sydney, which was his only Test.
Sharmeen Khan (PAK)
Played two Tests and 26 ODIs between 1997 and 2002, opening the bowling with her right-arm pace and batting in the middle order.
Bill Watson (AUS)
Played four Tests in 1955, one against England and three in the Caribbean.