IPL: Matt Floyd expects Chennai and Mumbai to meet again in final
'Super Kings have tailed off but won't lose two in a row...'
Last Updated: 21/05/15 10:47am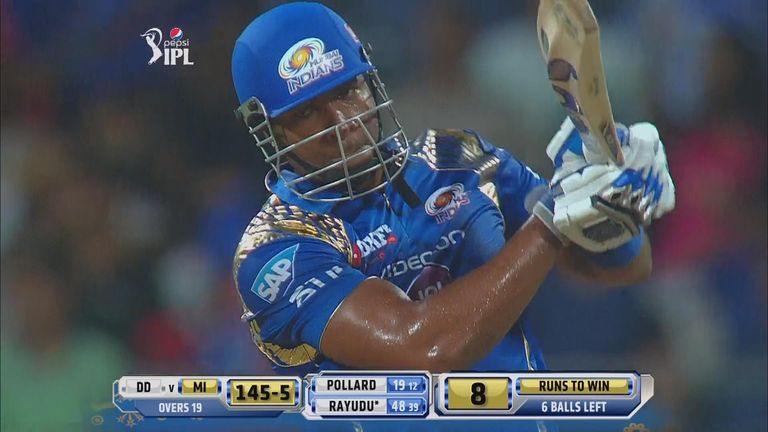 Matt Floyd looks forward to the IPL play-offs and sticks his neck out by predicting a Chennai-Mumbai final…
So, after a gruelling five weeks consisting of 56 group games, we are down to the final four.
The IPL season may need shortening by a week or two but like the English Premier League the cream usually rises to the top. The cream this year consists of Chennai Super Kings, Mumbai Indians, Royal Challengers Bangalore and Rajasthan Royals.
Chennai finished top and now play second-placed Mumbai in the first qualifier, with the winner going straight through to the final. I like how the IPL does the knockout-phase; it rewards the top two sides by effectively giving them two chances to get to the main event.
The loser of that first qualifier must then play the winner of the eliminator (third v fourth) to decide who gets to Kolkata's Eden Gardens on Sunday.
The Chennai v Mumbai game on Tuesday is one not to miss - it's the two most successful sides in IPL history, two big cities representing south and central India, and two glamorous teams with plenty of star quality.
The Super Kings are the only side to have reached the play-offs in all eight IPL seasons. Unlike other sides (eg Delhi) they have retained the core of their squad for the last few years, with success built around the Indian members of the team and MS Dhoni's leadership.
Raina has played every IPL game for Chennai, the spin twins Ravindra Jadeja and Ravichandran Ashwin have had key roles and Ashish Nehra is enjoying a revival this year at 36 years of age
Add to that the overseas contingent of Brendon McCullum, Dwayne Bravo, Faf du Plessis and Dwayne Smith and you have a formidable outfit. However, things haven't been entirely hunky dory this year.
After winning six of their first seven, the Super Kings have limped over the line by winning just three of their last seven. The batting has tapered off considerably in the second half of the season and, with McCullum in England, Mike Hussey will most likely have to fill the vacant opener slot having had just one innings so far.
Led by the magnificent Bravo the bowling has no such worries, but how much longer can it carry them through games?
In contrast, Mumbai are the form team of the tournament having gone on a sensational run of seven wins in their last eight to sneak into second. Not many saw that coming when they lost five of their first six!
As usual, Lasith Malinga has been the catalyst and his return to form has seen the Indians win when the pressure was firmly on. I find it very hard to bet against Chennai, but the Indians have such momentum and they are playing at their home ground the Wankhede (by chance – it was pre-selected) that they may just have the edge.
Sadly, I don't expect to see Alex Hales playing for them, Lendl Simmons is in such good form and the only other way they can get him in is by altering the balance of the team in leaving out Mitchell McClenaghan or Kieron Pollard.
The Royal Challengers and Royals meet in the Eliminator in Pune on Wednesday and it's a similar story. RCB have hit form after a bad start (lost three of their first four), while Rajasthan somehow finished in the top four despite a run which saw them win just two of their last nine fixtures (admittedly two were rained off).
I'm backing RCB in this one. They may not be the most balanced side in the world but their four superstars have been consistently getting them through games. If Gayle doesn't get you Kohli will. If he doesn't then there's De Villiers. If the batting doesn't fire fully you still have to deal with Starc. Good luck!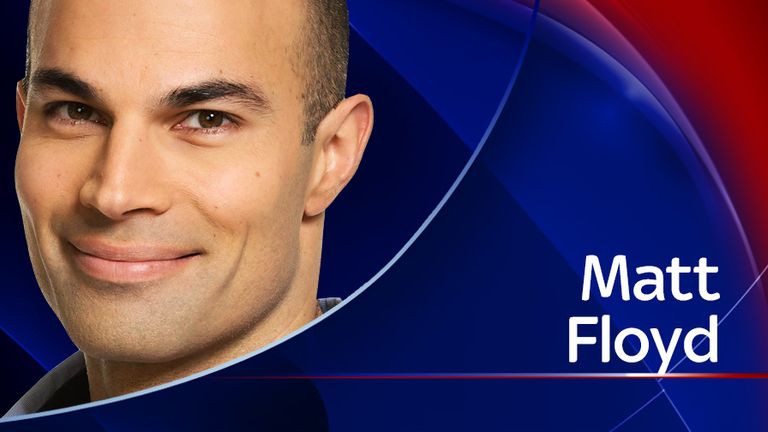 I guess that means I think it could be Mumbai v Chennai in Kolkata on Sunday…déjà vu anyone??
Matt Floyd
The Royals have match winners of their own in Shane Watson, Ajinkya Rahane and James Faulkner, but they will have to rediscover their early season form, when the sum proved greater than their parts, to take out Bangalore.
For me then, it's Mumbai to possibly pip Chennai in the first qualifier and Bangalore to beat Rajasthan. I can't see Dhoni's men losing two in a row, though, so I'll back them to make the Final. I guess that means I think it could be Mumbai v Chennai in Kolkata on Sunday…déjà vu anyone??
We've got the full-size net back up and running in the studio for the knockouts, plus Warne, Sangakkara, Jayawardene and others messing around in there, so make sure you join us on Tuesday!
See whether Chennai or Mumbai clinch an immediate place in the IPL final, from 3pm, Tuesday, Sky Sports 2, before finding out who gets dumped out when Royal Challengers Bangalore tackle Rajasthan Royals, from 3pm, Wednesday on the same channel.