Team of the Champions Trophy: Virat Kohli and Ben Stokes picked
Rob Key picks his Champions Trophy team of the tournament
By Rob Key
Last Updated: 03/08/17 8:14pm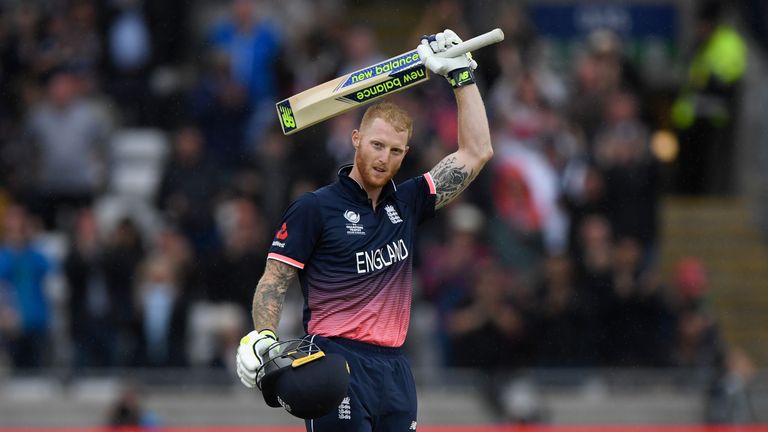 India and Pakistan do battle in front of the watching millions round the world in Sunday's final of the ICC Champions Trophy, which you can watch live on Sky Sports 2 from 10am.
But how many of their players would be picked in a team of the tournament? We asked Sky Sports' Rob Key to select his star-studded XI from the last two weeks worth of action...
Do you agree with his team? Tweet us @SkyCricket...
1) Rohit Sharma - India
304 runs @ 101.33 - one hundred, two fifties, Highest Score 123no
Such a classical player. He and Shikhar Dhawan are a very good partnership for India and have both scored a heap of runs in this tournament. They are very similar in style to Alex Hales and Jason Roy at the top of the order for England, though those two sadly haven't had the best time of it.
2) Shikhar Dhawan - India
317 runs @ 79.25 - one hundred, two fifties, HS 125
Dhawan currently has the 'golden bat', he's 13 runs ahead of his opening partner at the top of the tournament run-scoring charts. They complement each other very well - left and right-hand combination - and he goes a bit harder than Rohit early on. Tamim Iqbal is perhaps a little unlucky to miss out. His stock has increased and Bangladesh, full credit to them, have shown they have players who can play in conditions outside of the sub-continent.
3) Virat Kohli - India (c)
253 runs @ 253.00 - three fifties, HS 96no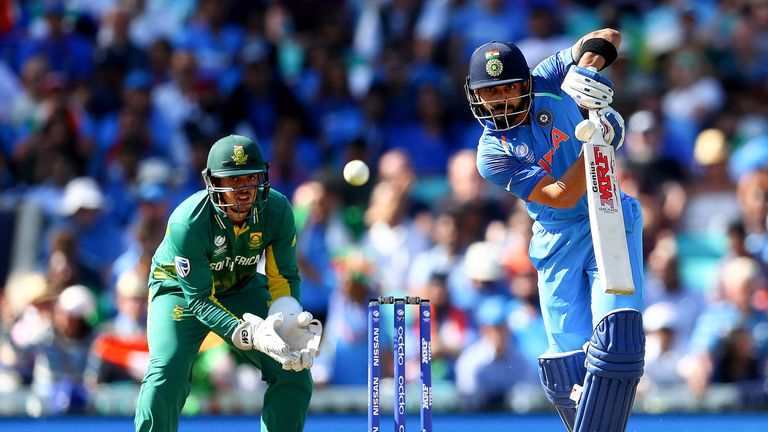 Look at those stats! Best in the world, and possibly the best there has ever been! Sure there's the likes of Sachin Tendulkar, Brian Lara etc, but while they could argue to be better Test cricketers, certainly in white-ball cricket Kohli is hands down the best.
4) Joe Root - England
258 runs @ 86.00 - one hundred, one fifty, HS 133no
Eoin Morgan had a brilliant tournament, and I was debating having him in there. Then there's also Kane Williamson - it was a bit of a toss-up between him and Root, but I just think Joe is such a good player that I couldn't leave him out of my team. Kohli and Root would be very exciting in the middle-order.
5) Ben Stokes - England
184 runs @ 92.00 - one hundred, HS 102no
Three wickets @ 62.33, Economy 7.14
The best all-round cricketer in the world, and by some distance! I want him in at No 5 as I've actually been on a mission for some time to get Stokesy up the order for England. If he wasn't a bowler, I think you could actually open with him, or bat him No 3 or 4. England have already got very good players in those positions, but the hundred he got against Australia was a knock with the quality of a top-order batsman. Plus, the harder newer ball suits his style of play - he plays pace as well as anyone in world cricket. He is Gilchrist-esque.
6) Jos Buttler - England (wkt)
94 runs @ 94.00 - one fifty, HS 61no
I've got Buttler taking the gloves. Again, he is the best at that wicketkeeper-batsman position in the world, I think. He showed that with his fifty in the game against New Zealand. Sarfraz Ahmed has also had a brilliant tournament for Pakistan, captained brilliantly against England, but he just gets pipped in this team by Buttler.
7) Hardik Pandya - India
29 runs @ 29.00 - HS 20no
Three wickets @ 60.00, Economy 6.20
He's not had that much of an opportunity to shine as yet in the tournament, but that could well come in the final. He is a brilliant player in the IPL for Mumbai Indians - quicker than he looks with the ball, and can hit a decent cricket ball.
8) Adil Rashid - England
Seven wickets at 20.28, Econ 4.73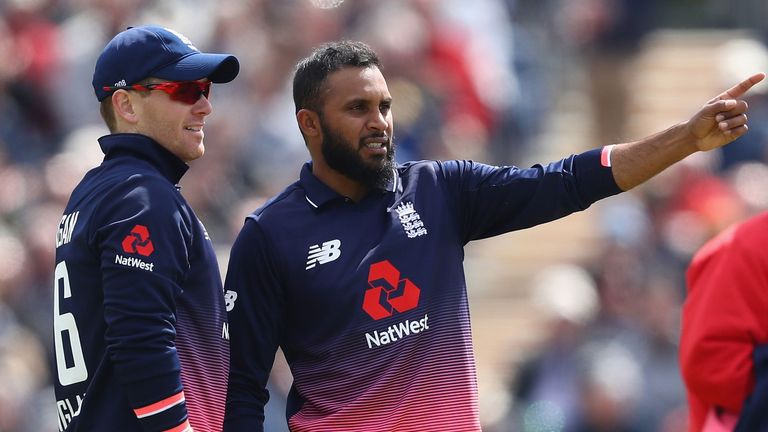 His added value as a batsman sneaks him in ahead of Imran Tahir as my spinner. He had an excellent tournament, showing his class, particularly after being dropped for England's first game. He has got a lot of wickets now in ODI cricket, but at times he has done it with indifferent bowling. Here, he deserved his wickets, on pitches that didn't actually turn too much.
9) Mark Wood - England
Five wickets @ 32.00, Econ 4.32
An X-factor bowler. He brings the pace in this attack, and has a useful habit of getting good players out. I would think he has to play in the Test team now this summer - he would complement the likes of James Anderson and Stuart Broad - though England will have to manage him well given his injury troubles.
10) Hasan Ali - Pakistan
10 wickets @ 17.20, Econ 4.52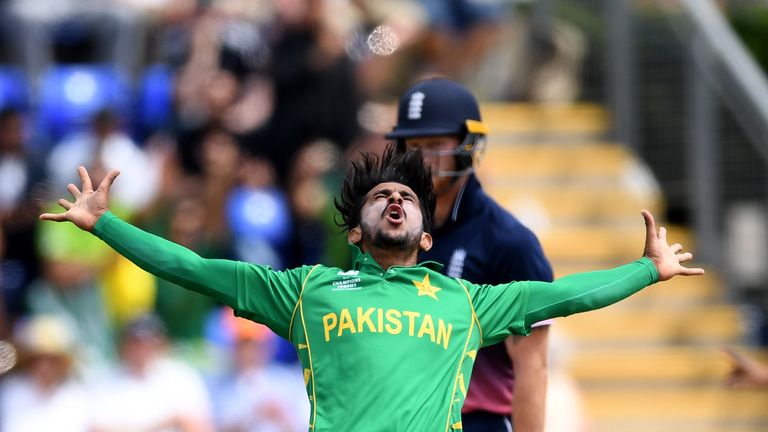 The 'golden ball' bowler. He has been electrifying every time he has come on, bringing that threat of reverse-swing in the latter overs. He's also someone the team can feed off. Like Shane Warne did, he makes every ball an event.
11) Jasprit Bumrah - India
Four wickets @ 35.50, Econ 4.30
Bhuvneshwar Kumar is an outstanding bowler, but I'm going for Bumrah out of the two Indian seamers. He is the best death bowler in the world - this generation's Lasith Malinga. Not necessarily in the way he bowls, but because he has such a unique style and awkward action.
Watch India take on Pakistan in the 2017 ICC Champions Trophy final, live on Sky Sports 2 from 10am this Sunday.