Michael Smith says he is still not the finished article ahead of the World Grand Prix Darts
'Bully Boy' opens up about winning a major TV title in Shanghai and suffering from pleurisy during his amazing Premier League run
By Raz Mirza
Last Updated: 01/10/18 6:35pm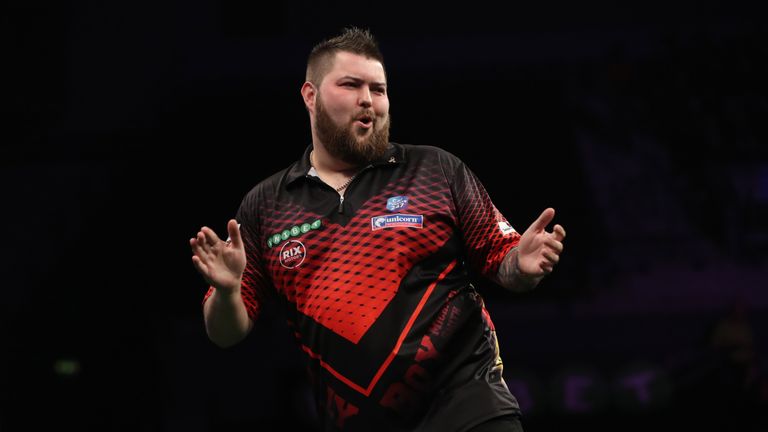 Michael Smith insists he is "still a work in progress" as he chases the incredible consistency level of Michael van Gerwen ahead of the World Grand Prix in Dublin.
The former PDC Youth Champion is starting to sparkle on the professional circuit after being talked up as a potential future world champion.
Now the St Helens' man is finally starting to flourish after a season to remember, finishing as runner-up in the Premier League final to Van Gerwen and losing out to Peter Wright in Melbourne.
But he did land his first TV title since his Youth Championship win with a momentous victory over reigning world champion Rob Cross in Shanghai.
Now he prepares to head to Dublin ahead of the deadly double-start format tournament, which starts this Sunday at 7pm on Sky Sports Arena.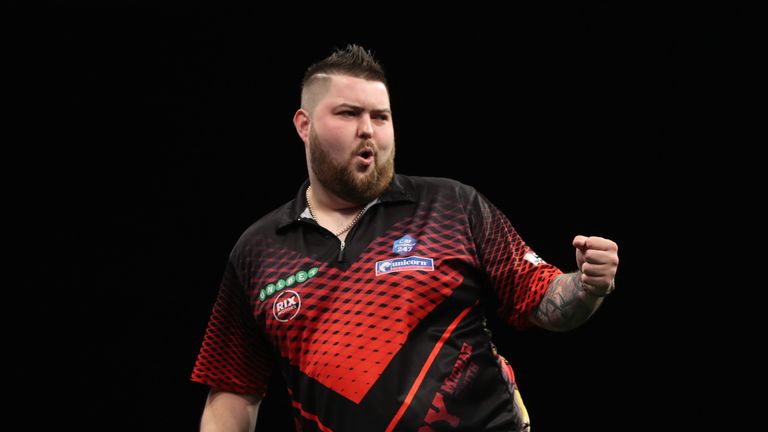 Smith, nicknamed 'Bully Boy' has landed a glamorous first-round clash against former two-time world champion Adrian Lewis on Monday night.
"It's a tough game for him as well," Smith told Sky Sports' Raz Mirza. "It should be a very good game and hopefully I will get the win. I'm not a massive fan of the format but it's another TV events that we all want to win.
"I'm playing well this year, but I've still not got to where I want to be. Van Gerwen is the stepping stone to where I want to be and hopefully go on a mad run like he's been doing."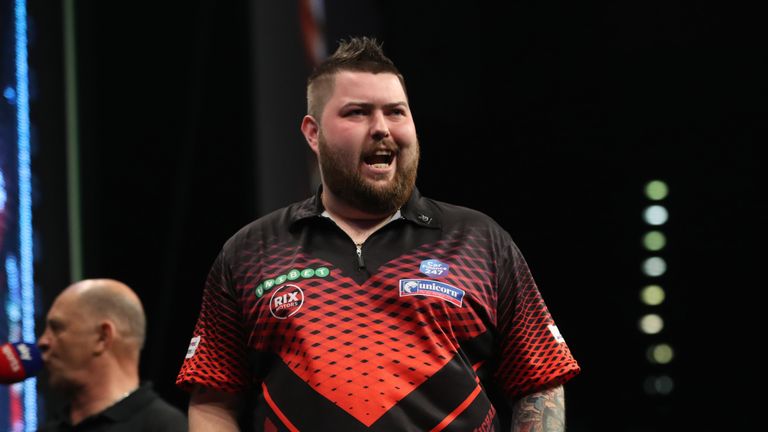 Smith says he enjoyed the experience of reaching the Premier League final earlier this year having started the tournament as one of the relegation favourites, but his moment was overshadowed by pleurisy - a type of condition that is inflammation of the sheet-like layers that cover the lungs.
The 28-year-old was finding it hard to get hyped up for matches after suffering from sharp chest pains.
He said: "The feelings were overshadowed because I was playing in a lot of pain, so it was hard to play and I unable to jump around the stage like I normally do. I manged to get past Gary Anderson, but Michael was just a different animal in that final.
"I had chest problems for about five months. It started in Liverpool and I've still got a cough now, although I'm not in pain anymore. It was a struggle, but I had to keep working and enjoy life with my family.
"Simon Whitlock had the same thing. He was coughing his guts up in Thailand, so we all blamed him.
"I coughed and it ripped the muscle away from my ribs allowing fluid to get in. I thought I'd broken my ribs at first but it was the muscle ripping away."
Smith feels the modern dart player is a lot more conscious about what they eat and how to look after their bodies in light of recent scares to high-profile TV and sporting stars.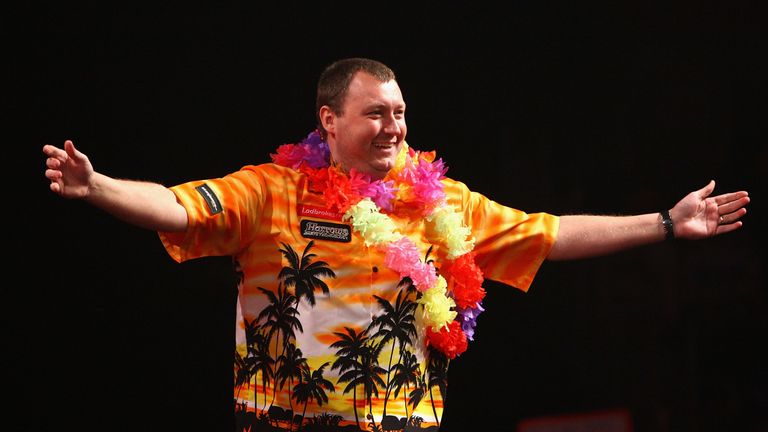 When Wayne Mardle retired, you don't realise that he is actually younger than Gary Anderson and he's been retired for about five or six years. Look at Wayne now, he's got healthy and lost loads of weight.
Michael Smith on health issues in sport
"At the start of this year I felt like I had to do something because I'm getting married next year and after seeing my weight on the scales I went on a diet," he said.
"I lost two-and-a-half stone since the start of the year after working out, not eating at stupid times, not having fizzy drinks, so health is a main factor. If you're healthy, then your mind is healthy as well.
"You see former players retire way too early through illness or just not being healthy because the body can't take it anymore. When Wayne Mardle retired, you don't realise that he is actually younger than Gary Anderson and he's been retired for about five or six years. Look at Wayne now, he's got healthy and lost loads of weight."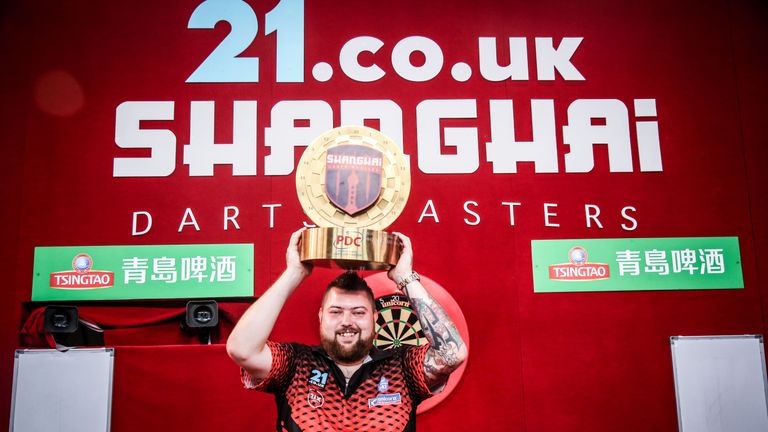 Although Smith has found travelling around the world tough with two small children accompanying him, he has still enjoyed a prosperous summer culminating with success in Shanghai.
"Having the little ones has been hard with travelling but it also motivates you. If you're away, you might as well be away for something. Shanghai was a long wait and it was my first senior one as well.
"I'm striving and almost begging to get a ranked-title now so hopefully it will start this week."
Seven days of coverage from the Citywest Hotel gets underway on Sky Sports Arena from 7pm on Sunday, September 30.
You can follow the unique double-in double-out format right through to the final on Saturday, October 6 and join in the conversation and go behind the scenes with us @SkySportsDarts