Michael Schumacher 'is still fighting' reveals family friend Jean Todt
By Pete Gill
Last Updated: 03/11/15 3:01pm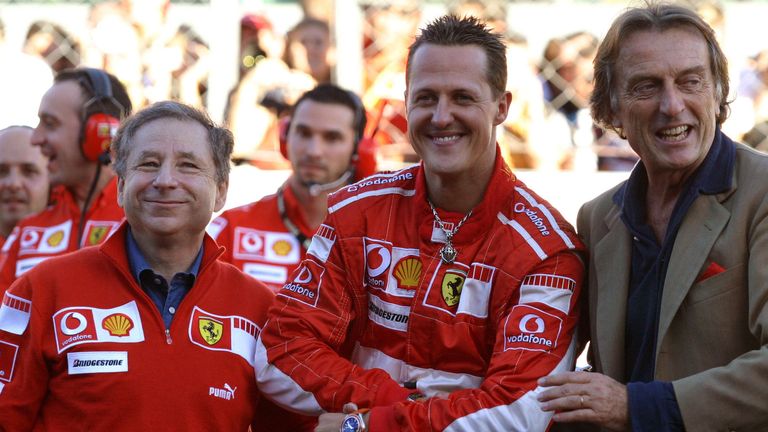 Michael Schumacher is 'still fighting' against the injuries he sustained nearly two years ago, Jean Todt, his former boss and close family friend has revealed.
The seven-times world champion suffered a life-changing head trauma in a skiing accident in the French Alps in December 2013.
After spending nine months in hospital, he was transferred to the Schumacher family house near Lake Geneva last September but little has been reported about his condition since.
But Todt, the FIA president who was in charge of Ferrari during Schumacher's era of domination, told reporters in Mexico:  "Michael is a close friend, his family is very close to me, I am very close to them as well. I see Michael very often, and Michael is still fighting.
"We must keep him fighting for the family."
It has previously been reported that a staff of 15 are providing Schumacher with around-the-clock medical care while his manager, Sabine Kehm, who has fiercely defended the 46-year-old's privacy since his accident, was quoted in the summer as saying that Schumacher was "making progress" but his supporters "must always keep the seriousness of his injuries in mind".