F1 2016: Mercedes vow to let Lewis Hamilton and Nico Rosberg fight
"We owe it to them, and to F1, to let them race," says Toto Wolff
By Pete Gill
Last Updated: 12/03/16 2:46pm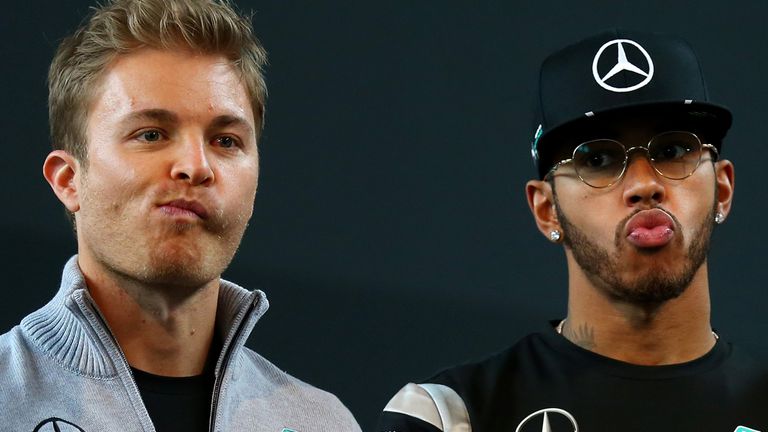 F1 world champions Mercedes have vowed to let Lewis Hamilton and Nico Rosberg off the leash so they can fight it out on the track in 2016.
Despite warning in November they would consider changing their driver line-up unless Rosberg and Hamilton learnt to co-exist, Mercedes say they owe it to F1 to let the pair - former friends turned foes following their exclusive and intense battles in 2014 and 2015 for the drivers' world championship - remain rivals on the track.
"We are stakeholders in Formula One. A good show is essential for the sport. We want lots of fighting on the track. And the rivalry between these two guys is important," Mercedes boss Toto Wolff, quoted by The Guardian, told a media summit in Stuttgart.
"Our role is to step back a little and leave it up to these two to fight it out in the track."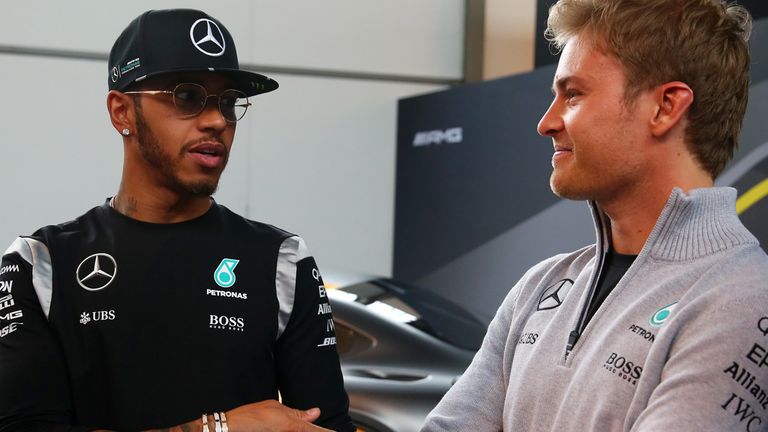 Hamilton v Rosberg has become the dominant talking point around F1 over the last two years but has also threatened to overshadow Mercedes' own emergence as the sport's new dominant force.
However, Wolff added: "We owe it to them, and we owe it to Formula 1, to just let them race. The ride is going to be a bit more difficult for the team sometimes but that is absolutely necessary."
But it may not be only Mercedes' feuding team-mates fighting for victories in 2016. After consistently topping the timesheets in winter testing, Ferrari are expected to mount a serious threat to Mercedes' supremacy and Hamilton says he is ready for a more diverse challenge this season
"I think we will have a real battle this season," said the world champion. "I think Ferrari have stepped up their game and made a significant improvement from last year to this year. They did some incredible times in their runs in the last test.
"I think they will bring a good package to the first race, so I think there will be a fight and I am excited about it."
For now, however, Hamilton v Rosberg remains the number one rivalry in the sport and, during Friday afternoon's press conference, the pair became embroiled in a rather curious exchange - itself a rarity given they scarcely acknowledged each other in public throughout 2015.
Describing his return to action this winter in pre-season running at Barcelona after F1's three-month shutdown, Hamilton remarked: "I think when I first got I was like, 'Jeez, I'm old', because I have been doing it a long time. Physically when you get in the car each time it gets harder and harder.'
"Physically harder and harder? Getting old? What is the reason?" retorted Rosberg, standing alongside the Englishman.
To which Hamilton responded: "I have seen some grey hairs on you. You know how it is, you're only six months behind me."
The pair's on-track talking begins next week with the first race of the season on Sunday in Melbourne.