Daniel Ricciardo reveals Renault ambition: No podiums until 2020?
Watch Ricciardo's exclusive interview with Sky F1's Paul di Resta in Singapore GP race show
By Matt Morlidge
Last Updated: 04/12/18 6:08pm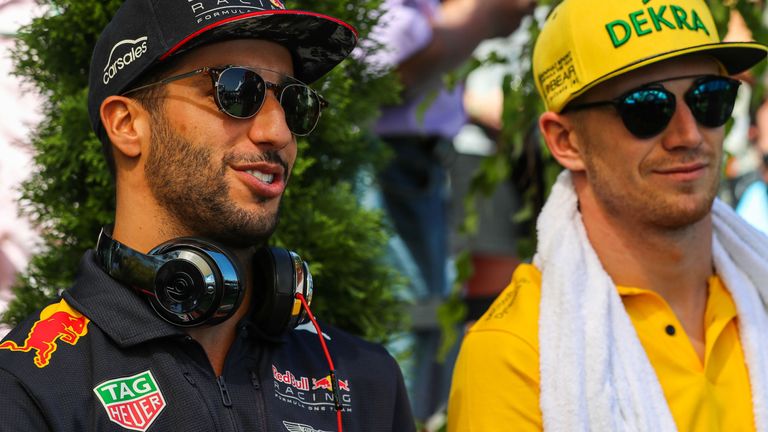 Daniel Ricciardo has admitted to Sky F1 that he is not expecting to challenge for podiums with Renault until 2020.
The Australian sent shockwaves through Formula 1 when he confirmed he would be leaving Red Bull at the end of the season to join Renault; swapping a race-winning team for a manufacturer in rebuilding mode.
Renault have yet to finish higher than fifth since their full-time return to the sport three years ago, and Ricciardo accepts he will have to bide his time to perform his trademark podium celebration.
"I think it's realistic to think a podium 'shoey' could come in 2020," Ricciardo told Sky F1's Paul di Resta.
"I don't want to count off a podium next year but I think realistically it has to come under some circumstances, if it's a bit of a crazy race like Baku 2016 or something.
"I think it's going to take another 12 months to be a podium contender but that's the trajectory they're on."
But Ricciardo also believes he would be struggling to fight at the front next year if he stayed with Red Bull, who are switching from Renault to Honda engines.
"I really see it hard at the moment for anyone to fight for a title other than Ferrari and Mercedes in the next 12 months," he added.
"Obviously Red Bull are an unknown now with Honda, but still the odds are with Ferrari and Mercedes."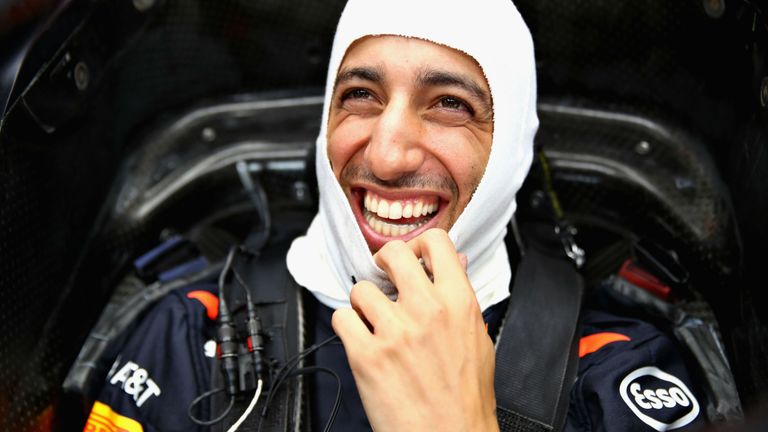 The 29-year-old continued: "I kind of feel like 2019 is going to be a building year, regardless of where I was going to be, so we'll try and do what we can next year but attack in 2020."
Ricciardo, who will partner Nico Hulkenberg at Renault, has finished on the podium 29 times in his career, and also has seven race wins.