Daniel Ricciardo running out of time to celebrate at Red Bull
"I want to celebrate with the team at least one more time... but we're running out of races."; Ricciardo 'punched wall' after US GP
By Matt Morlidge
Last Updated: 04/12/18 4:15pm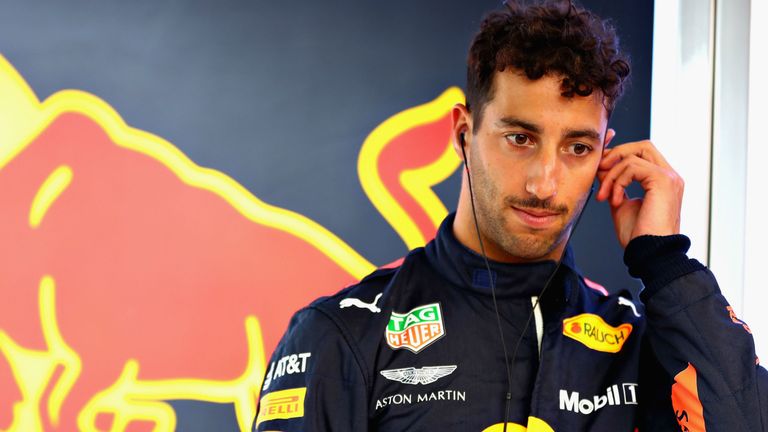 A frustrated Daniel Ricciardo has bemoaned his luck after another engine failure at the US GP, and admits he is "running out of races" to celebrate with Red Bull before he leaves the team at the end of the season
Ricciardo, in fourth at the time, was forced to retire after just 10 laps in Austin due to an energy store issue on his power unit, which is supplied by the team he is joining for F1 2019, Renault.
It was the seventh DNF of the season for Ricciardo, more than any other driver, and five of those have been down to mechanical failures.
The Formula 1 Gossip Column
United States GP driver ratings
"It's incredibly frustrating to retire so early in the race and I just don't seem to have any luck at the moment," the Australian said.
Ricciardo has two victories this season, last winning in Monaco, but hasn't stepped on the podium apart from that.
"The biggest shame is that I only have a handful of races left with Red Bull and I want to have more highs than we've had," he continued.
"I want to be able to celebrate with the team at least one more time and be on the podium to enjoy that feeling, but we're running out of races which is pretty tough to take at the moment."
To add to his disappointment, Ricciardo's team-mate Max Verstappen went on to finish second and just behind race-winner Kimi Raikkonen.
Ricciardo was comfortably ahead of Verstappen before his power outage.
He added: "Now, seeing how the race played out makes it even harder to take as it could have been pretty interesting."
'Ricciardo punched wall'
It was certainly a missed opportunity for Ricciardo, and his anger seemingly boiled over after the race.
Red Bull boss Christian Horner revealed Ricciardo punched a wall in his driver's room.
"l feel so sorry for him because it looks like the identical power unit failure that he had in Bahrain," Horner told Sky F1. "He was driving a strong grand prix. I'm sure he will be having a word with his future employers about it.
"He has just taken his frustration out in his room by putting his fist through a wall and you can totally relate to that. He knows the team isn't to blame in any way, we are doing all we can."
Sky Sports F1 is the only place to watch every Formula 1 Grand Prix, qualifying and practice session live in 2018. Get Sky Sports F1.