F1 in 2019: Pierre Gasly on the challenge of Max Verstappen
New Red Bull driver looks ahead to his first season at one of F1's frontrunners
By James Galloway
Last Updated: 04/12/18 6:41pm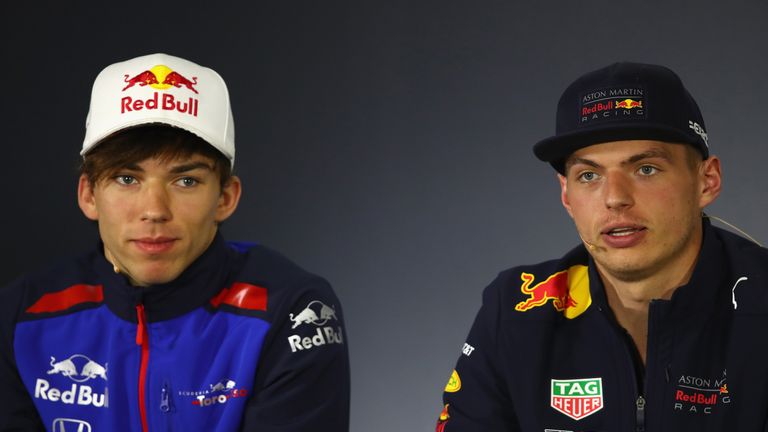 Pierre Gasly says he still has a lot to learn in F1 as he prepares to go up against Max Verstappen for the first time at Red Bull in 2019.
Daniel Ricciardo's departure to Renault has opened the door for Gasly to step up to the senior Red Bull team after a rookie year at Toro Rosso which saw him achieve two top-six finishes.
Although the 22-year-old Gasly is actually 18 months older than Verstappen, the Dutchman has more F1 experience and already is an established front runner with five grands prix victories to his name.
"I'm still only going to be in my second season of Formula 1 so there are still a lot of things to learn and I still need to develop myself," Gasly told Sky Sports News.
"But I know I'm quick, I need to make the best out of my skills and my qualities, but also work on all the areas I can improve.
The Formula 1 Gossip Column
F1 2019: All the key dates
"We will see how it goes against Max. He is one of the most talented drivers at the moment, it's always good to be next to a competitive guy, and I'll give him the hardest time I can and then try to develop as much as possible as a driver. We'll see the result I get next year."
Red Bull's 2019 prospects will, in large part, rest of the competitiveness of Honda's engine as they team up with the Japanese manufacturer for the first time.
Gasly already has one year of working with Honda under his belt at Toro Rosso and is convinced their expanded partnership with Red Bull will succeed.
Asked if Honda can get close to matching Mercedes and Ferrari's power output, Gasly replied: "Pretty close. I really believe in this project and I can see how much work and dedication they are putting [in]. I'm sure they are going to close it at some point.
"We just need to give them time but I'm sure with the experience of Red Bull, mixing these two really strong companies, they will come up with something really exciting for next year."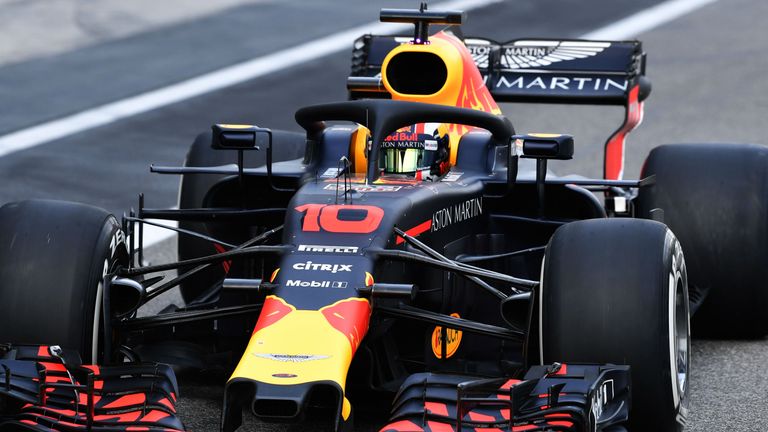 Should the Red Bull-Honda package prove to be a regular contender for race victories then Gasly is aware that Verstappen will be at the sharp end of the field.
The Frenchman says his challenge will be to deliver the same level of performance.
"Red Bull showed at the end of the season they were fighting for victories - Max got one in Mexico and was probably going to get one in Brazil as well.
"So clearly the package works and next year we also need to see how it goes with Honda. But I think it'll be really interesting and if there is a winning car I'm sure he's going to be right at the top and it will be my job to make sure I'm right there as well."
Ricciardo 'on his bike' as Red Bull say goodbye
Meanwhile, while Gasly formally began his Red Bull Racing career at last week's post-season Abu Dhabi test, Ricciardo, last week said farewell to the team at their Milton Keynes factory - and was given a special leaving present...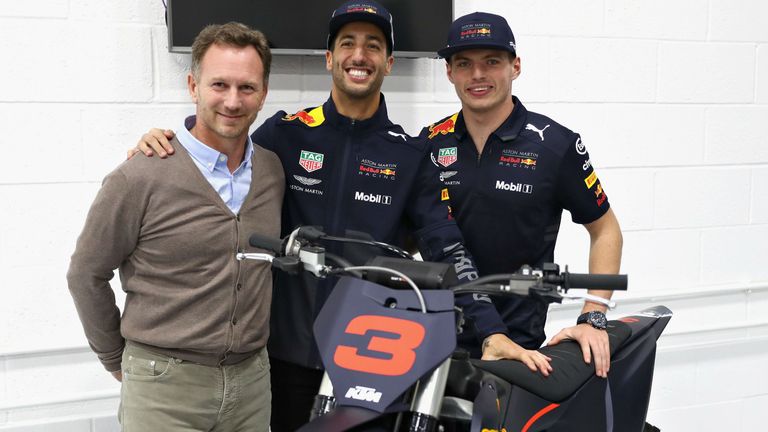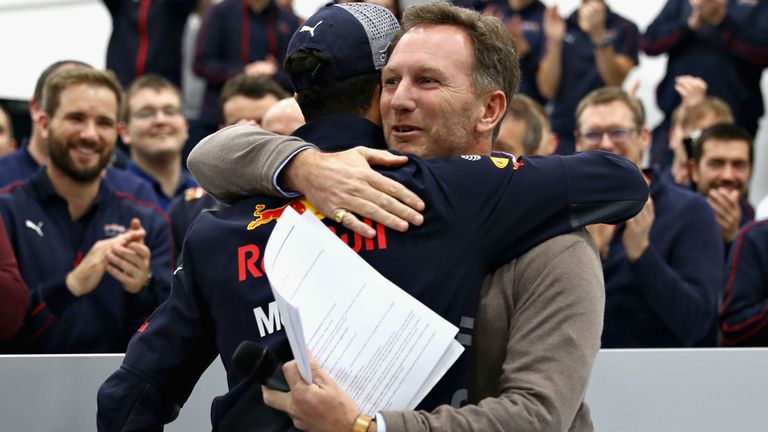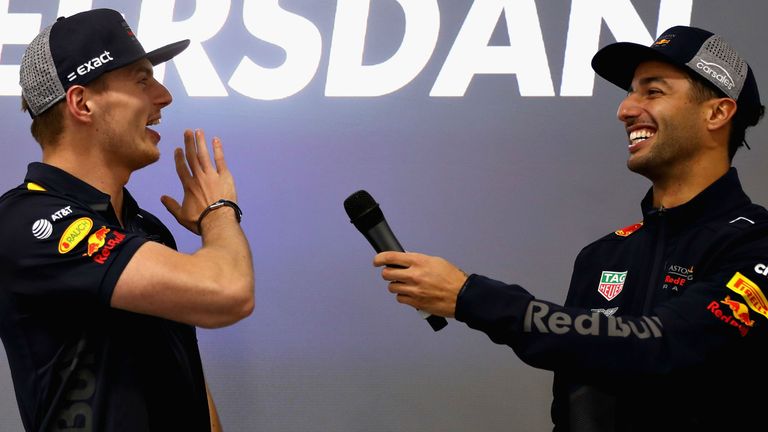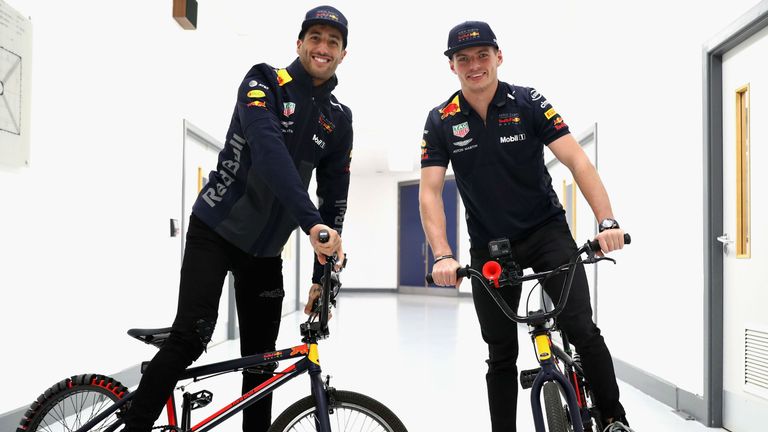 Get the dedicated Sky Sports F1 channel - the exclusive home of all F1 next season - for £18 a month in HD with no contract. Get Sky Sports F1.