Daniel Ricciardo reflects on 'intense' Formula 1 2018 season
"A lot went on this year and I'd probably be naive to think it didn't affect me at some point," admits Renault-bound driver
By James Galloway
Last Updated: 12/12/18 2:35pm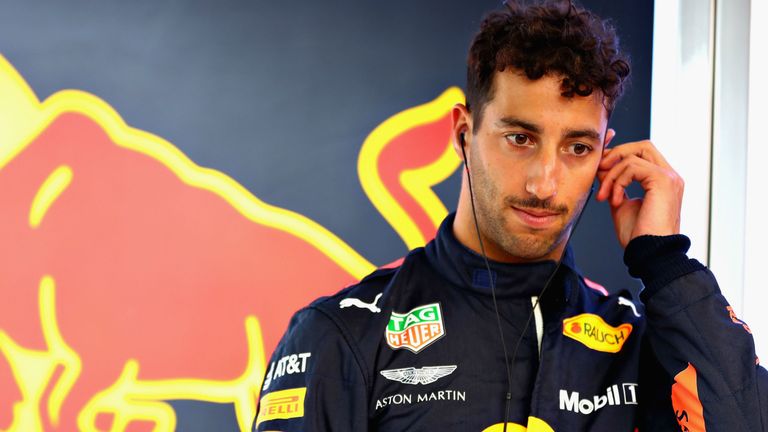 A reflective Daniel Ricciardo has described 2018 as the "most challenging" year of his Formula 1 career.
The Australian endured a tumultuous campaign with a succession of mechanical problems on track combining with a defining decision in his career off it as he decided to leave Red Bull for Renault.
Gasly ready for Red Bull & Verstappen
Martin Brundle's 2018 driver review
"It's been by far the most intense and challenging season I've ever experienced," Ricciardo told Red Bull's website as he bid farewell to the team.
"Mentally it's tested me, but I feel it's only going to make me stronger down the track."
Ricciardo's 2018 will ultimately be remembered for his decision to change teams after a decade on Red Bull's books.
Speaking to reporters on his final outing for the team in Abu Dhabi, Ricciardo acknowledged his performances had inevitably been affected to some degree and said he would reflect on it all during the winter to learn lessons for the future.
"Always when you rock up to a race, whether you're tired or whatever, you are still like 'I'm here, I'm going to put everything I can in it'. Even if there's things on your mind you can block them out in the car," said the Australian.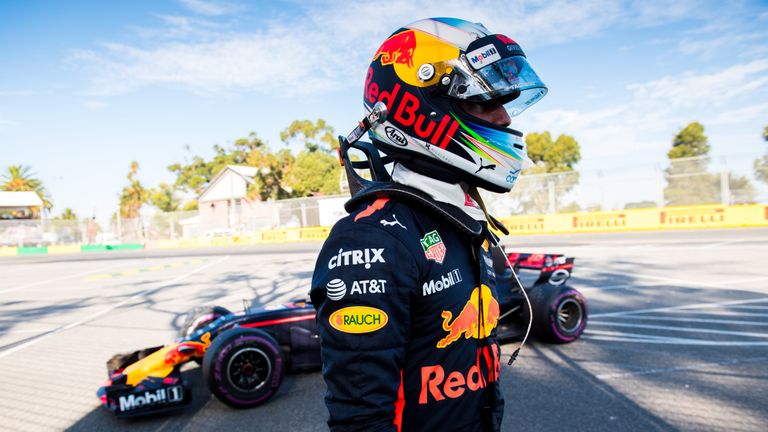 "But a lot went on this year and I'd probably be naive to think it didn't affect me at some point. It's not like I can pinpoint a moment and say 'oh, that race was bad because I had too much on my mind', it was never something like that.
"But it's draining but when your mind is ticking over instead of maybe sleep eight hours, you're sleeping six hours and an accumulation of that might slow down your reaction or your reflexes.
F1 in 2019: Schedule and line-ups
"I definitely won't want it to sound like an excuse but I'm sure there's been an effect to some degree, but it's also part of the growing experience. I'm sure it won't be the last time I'm in this position either where I have a lot of mechanicals or have got another contract to figure out, so I'll just try and learn from it.
"I'll certainly do some reflecting after this year and figure what I could have done better."
Although he brilliantly won two of the season's opening six races, in China and Monaco, Ricciardo was soundly beaten by team-mate Max Verstappen in qualifying (15-5) and for championship points (249-170).
What now for 2019?
Ricciardo is preparing to join a Renault team which has made big strides up F1's midfield over the past two seasons, finishing fourth in the standings this year, but remains adrift of Mercedes, Ferrari and Red Bull.
He will partner the similarly-experienced Nico Hulkenberg, who has been with the team since 2017, and Ricciardo is aiming to play a key role in helping drive Renault to new heights.
"Nico's experienced and he's been around and I want to expect myself to become part of that team very quickly, have a presence in the team and be another source of push, fire and motivation.
"I'm expecting to carry good work ethic and to bring the people around us to build on what they have. The driving I will always try to keep improving, but really try to figure out the best way to bring the team to the next level."
Ricciardo's career so far...
Get the dedicated Sky Sports F1 channel - the exclusive home of all F1 next season - for £18 a month in HD with no contract. Get Sky Sports F1.