Daniel Ricciardo must 'weather storm', says Mark Webber
Webber says Red Bull successor is "sensational quality" despite 2015 difficulties; Christian Horner has described talk Ricciardo could leave for Ferrari as "futile speculation"
By James Galloway
Last Updated: 10/07/15 12:29pm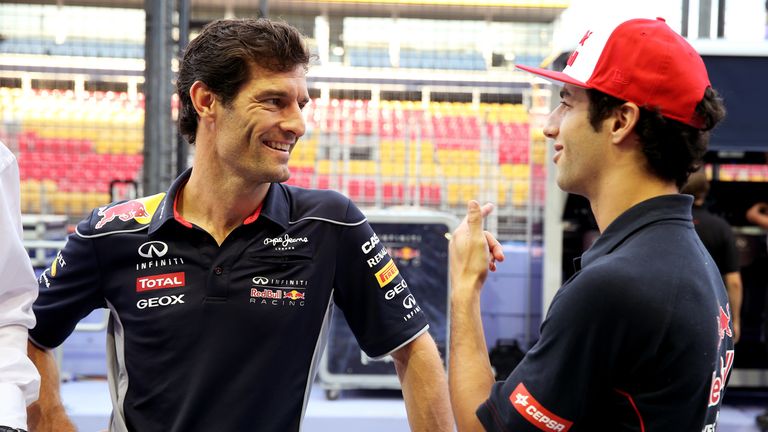 Mark Webber has urged countryman Daniel Ricciardo to "weather the storm" at Red Bull amid the former world champions' continued difficulties.
After replacing Webber alongside Sebastian Vettel at the then reigning title holders last season, Ricciardo proved one of 2014's star performers and impressively won the first three grands prix of his career - the only non-Mercedes victories all year - in addition to outscoring and outqualifying his star team-mate.
This year, however, has proved a different story so far, with Red Bull yet to finish on the podium and dogged by speculation over their future in the sport. And while Ricciardo leads new team-mate Daniil Kvyat in the standings, the young Russian has outqualified him in four of the last five races.
Although under a long-term contract at Red Bull, Ricciardo has recently been linked with a move to Ferrari for 2016 as the Scuderia mull their options over whether or not to renew Kimi Raikkonen's contract.
Webber has advised his fellow Australian has to just ride out the storm at the moment and then ensure he is in the best place to replicate his results from 2014.
"[Ricciardo] is going well. He's in a bit of a tough situation this year with the car not performing that well so he's having a tougher season this year," Webber, who now competes in the World Endurance Championship, was quoted as saying by Australia's Canberra Times.
"He's sensational quality. He's got to weather the storm at the moment and do well and get himself in a better situation in the future and start getting those wins again and put a championship campaign together.
"The middle of next year, he's got some decisions to make."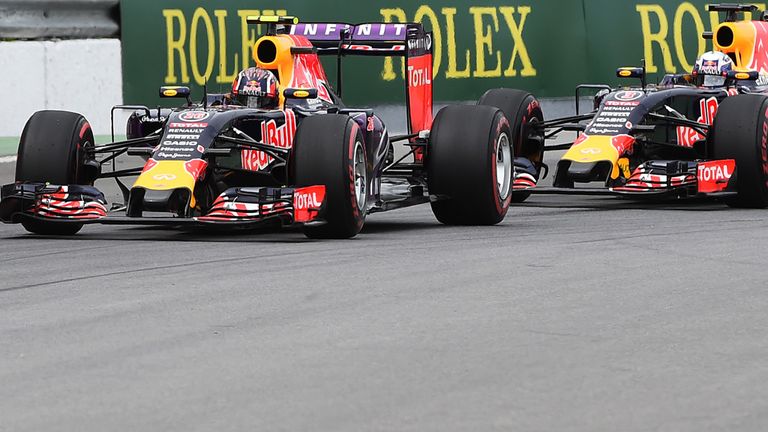 While one of several drivers linked with Raikkonen's Ferrari seat, Red Bull chief Christian Horner has made clear Ricciardo has a binding contract with the team for several more seasons yet.
"Yes, not just the end of next year," Horner told Sky Sports News HQ, when asked if Ricciardo was contracted until the end of 2016.
"His situation is very, very clear and anything regarding him being anywhere else is purely futile speculation."
Ricciardo, who doesn't employ a manager, had conceded ahead of the British GP that any switch to Maranello was "unlikely".
"Obviously with contracts, it is not as easy as saying 'I'll go to Ferrari and that is that', there are things in place and from my understanding of contracts, it is not likely that I can get out," he said.
"But at the same time I really feel that Red Bull can make a change for next year and can get back up the front. We have the people in the team and the ingredients to do it, it is just making that next step."