Lewis Hamilton admits doubt over title calibre of his Mercedes car
Lewis losing confidence after series of mechanical failures in 2016?
Last Updated: 03/10/16 9:03am
Lewis Hamilton has admitted he is "unsure" if he has the car he needs to win the world championship for a third successive F1 title.
Although the Mercedes W07 remains the envy of the rest of the field, Hamilton's car has been beset by mechanical malfunctions throughout 2016 and the world champion's confidence in his machinery appears to be on the wane.
"Time will tell," Hamilton replied when asked by Sky Sports F1 if he believed he had the car to secure his fourth world championship. "It's been an interesting one compared to recent years. Do l know for sure? I don't."
Having suffered a series of engine failures at the start of the year, Hamilton had to start last in Belgium last month and was beaten by team-mate Nico Rosberg two weeks ago at Singapore - surrendering the lead of the championship in the process - after struggling to recover from missing the majority of Friday afternoon practice due to another malfunction.
Hamilton has also consistently struggled off the line this year, a problem which also ultimately cost him victory of the Italian GP despite securing pole position by half a second.
With just six races remaining this year, Rosberg currently leads the title race by eight points from the Englishman.
"I'll do the best l can and at the end of year we will just have to evaluate and see how we can improve," added Hamilton.
And rather than mapping out the results he needs to swing the title race back in his favour, Hamilton says he will simply approach each of the final six races on an individual basis.
"Honestly, I've not given a single thought towards it," Hamilton told reporters at Sepang. "I'm going to take it one race at a time and see how it goes.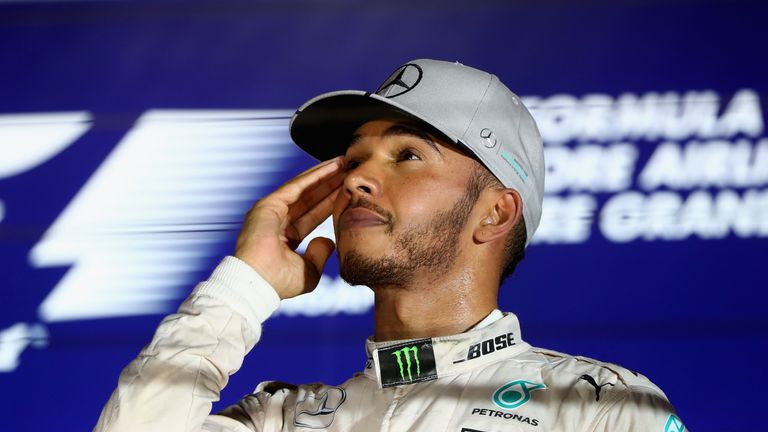 "I like to take it one race at a time because there are no expectations, and I don't have any expectations to be honest, except trying to improve on the last races. If you set yourself targets and limitations and you don't meet them or you exceed them then there's different feelings. As a driver I will see how far I can push it this weekend and see if I can get a great result and do everything I can to build up to that."