Force India confirm that Sergio Perez is staying put next season
Mexican will partner Nico Hulkenberg for third successive year; Perez feels Force India a better bet for 2016 than Lotus/Renault
By Mike Wise and James Galloway
Last Updated: 29/09/15 10:39am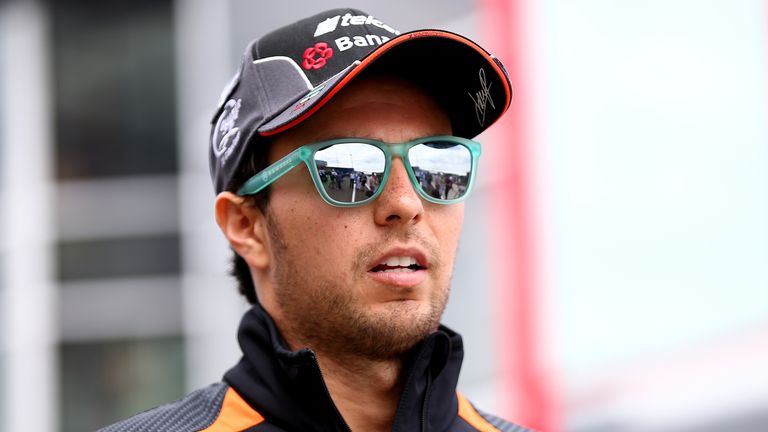 Force India have confirmed that Sergio Perez will stay with them for the 2016 season.
The decision means that Perez will partner Nico Hulkenberg for a third successive year. The 25-year-old Mexican joined Force India from McLaren ahead of the 2014 season, having started his F1 career at Sauber in 2011.
Perez confirmed in the Japanese GP paddock on Thursday that his deal is "one year plus an option". 
"I am very happy to confirm that I will be staying with Sahara Force India," Perez said. "It means I can simply focus on the important stuff - driving the car and scoring points for the team.
"Since coming here I've really grown as a driver and I feel I'm performing at my best. I've always said I want to establish myself in a team and it's the right moment to announce my commitment for the future with Sahara Force India.
"I can feel the potential in the team and there is a good energy, which gives me confidence for next year. I think we can continue to deliver strong results and I will do my best to help drive the team forward."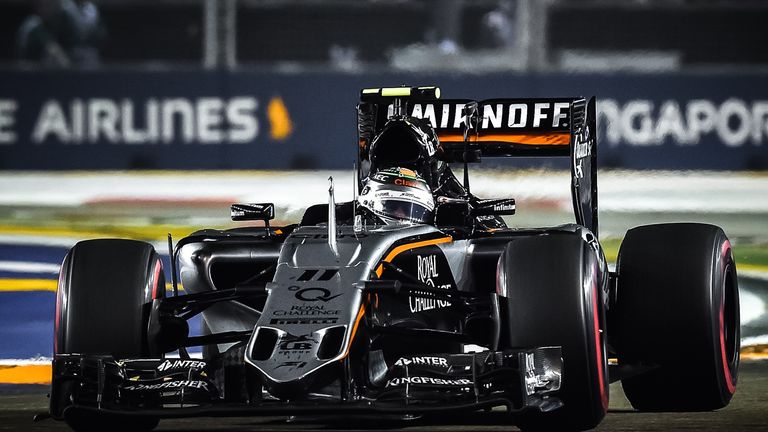 There had been suggestions that Perez - who has backing from Mexican telecommunications companies Telmex and Telcel - might head elsewhere, with Lotus a possible destination ahead of their likely takeover by Renault.
"It [Lotus] was obviously a serious option, but for me I always made my mind clear, knowing the prospects of the team and what we are doing behind the scenes. So that's why I always wanted to stay," the Mexican told reporters at Suzuka. "I see no other place better than staying here."
Perez currently stands ninth in the Drivers' Championship with 39 points, and finishes of fifth, sixth and seventh respectively in the recent Belgian, Italian and Singapore GPs.
Those points have helped Force India move clear of Lotus in the fight for fifth place in the Constructors' Championship and Perez is confident 2016 will bring additional improvements.
"I would expect Force India to improve by a lot for next year. Before that we have to finish a very important year for us and at the very least try to maintain our fifth position in the constructors'. Next year we have to aim higher for that," he said.
"We have got to aim for teams like Williams, Red Bull. Mercedes and Ferrari are already there [at the front], but we have to aim to get closer to them. We have already done a step over the last couple of months but we need a very big step for this winter." 
The Mexican's decision to opt for continuity has been welcomed by team boss Vijay Mallya.
"I'm very happy Sergio has committed his future to Sahara Force India. He's done a fantastic job for us already and when we give him a competitive car we know he can get the job done," Mallya said.
"He's also got a great attitude and never gives up - it's that fighting spirit which fits well with this team. You only have to look at his results in the last three races to see that he is performing at the top of his game.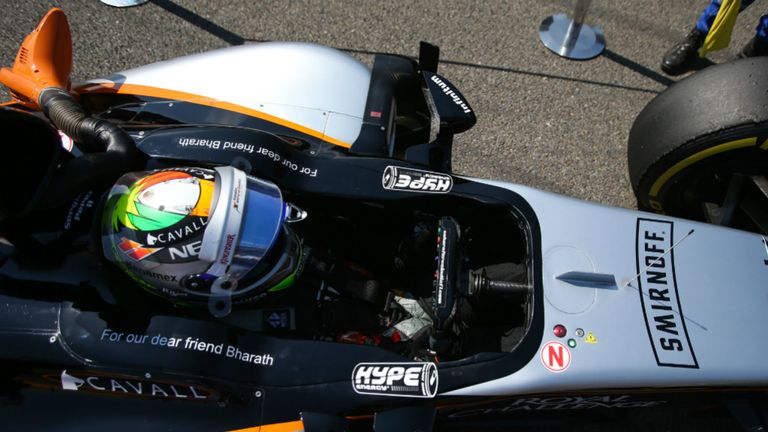 "It's an exciting time for Sergio, especially with the upcoming race in Mexico next month, and with our close connections to the country I'm sure it will be a highlight for everybody in the team."