GAA: What we learned from the 2017 football championship season
By Sean McCarthy
Last Updated: 27/10/17 8:04pm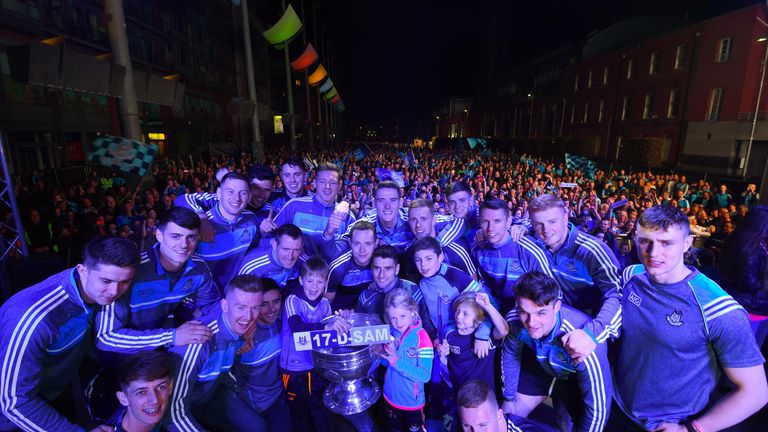 It started on May 7 in Gaelic Park in the Bronx as Sligo defeated New York 1-21 to 1-13 and ended on September 17 with blue dreams and green and red nightmares as Dublin won their third Sam Maguire in a row by beating Mayo by a point for the second year running.
We look at some of the key points from a 2017 season that once again saw Mayo and Dublin set the standard. A standard that even Kerry and Tyrone are failing to meet, let alone the other 29 counties that play Senior inter-county football.
It's time to give Dublin the love they deserve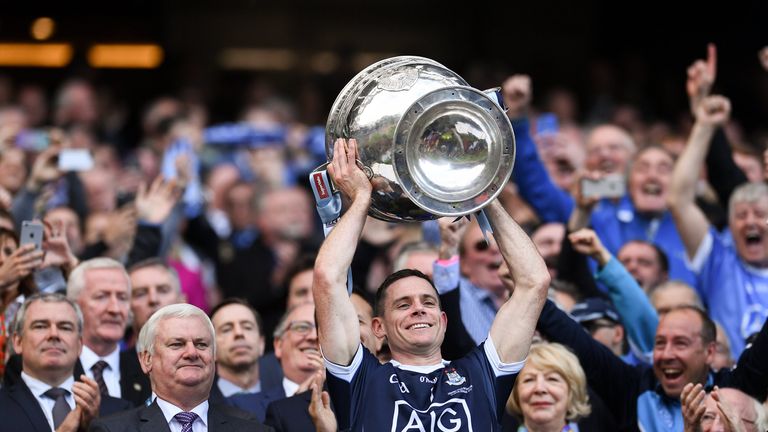 Dublin get blamed for the way the GAA granted money to them over the last two decades instead of being commended for investing it wisely and building a money-making, title-winning (at numerous levels) smooth running operation.
Jim Gavin has led this team to a level unseen in modern football and it's time to give them the credit for it. They are respected, even the most blinkered Kerry or Mayo fan would admit that but there is a lack of love for this team outside the capital.
They are a phenomenal team with little or no weaknesses. Tactically masterful with a patient build-up, they ooze class in every position and have a bench that contains the likes of Kevin McManamon, Paul Flynn, Bernard Brogan, Michael Darragh Macauley and Eric Lowndes. All players that would walk into the starting 15 of any of the other inter-county teams.
Diarmuid Connolly was also on the bench for the semi-final and final but that was for different reasons.
This team is capable of matching Wexford (1915-1918) and Kerry (1929-32 and 1978-1981) by winning four-in-a-row next year.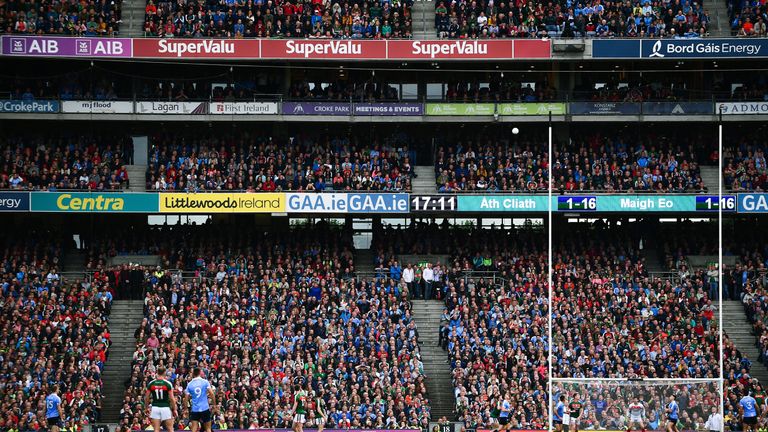 The way they destroyed Westmeath in the Leinster semi-final when they were 2-18 to 0-09 up in the 51st minute but clinically added 2-11 in the last 20 minutes to win 4-29 to 0-10 was a show of force. It was cruel and hard to watch but it showcased the 'no mercy' approach Gavin has added to the panel. Some of these players only have 10-15 minutes to impress, they are going to take it.
Brian Fenton, John Small, Eric Lowndes and David Byrne made their championship debuts in 2015, they have known nothing but success in the hunt for Sam Maguire. They have only tasted defeat once in those three years, the league final against Kerry this year.
Kerry have shown Dublin can be beaten and Mayo have stretched them right to the final whistle this and last year.
People complain about the standard of the senior football championship but that's not Dublin's fault, this dynasty won't last forever, but let us appreciate them while they are here. They are the standard Mayo and Kerry need to aim for.
Mayo will be back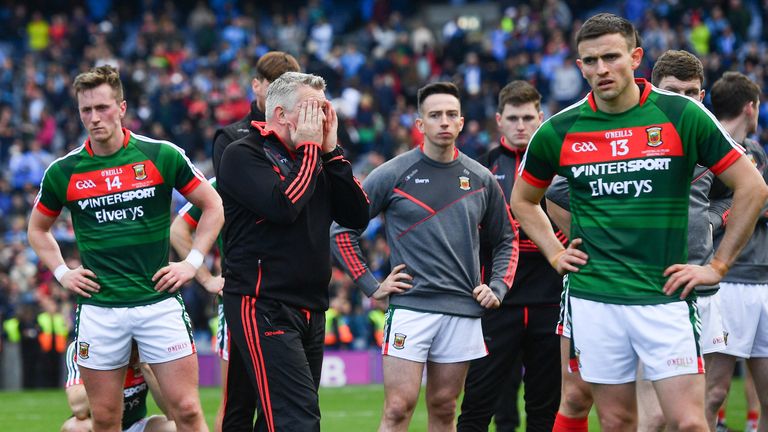 What can you say? Apart from Dublin supporters, every GAA fan in the country wanted Mayo to win last Sunday. There were even people in Meath who felt sorry for the Connacht side.
Only the players themselves know where they are mentally. The anguish of losing two finals in a row by a point must be weighing on them. You could see from the speech an emotional Stephen Rochford gave to the crowd in Castlebar on Monday how devastated he was at losing again.
Going into the final this year they were heavily tipped to finally end that 66-year curse and for large periods of the game, they were the dominant team.
They survived conceding the early goal from Con O'Callaghan and were a point up at half-time, 0-09 to 1-05.
Dublin unleashed their superior bench with the introduction of Diarmuid Connolly and Kevin McManamon. While Dublin came back strongly in the second half, Mayo looked like finally knocking on after Lee Keegan's goal.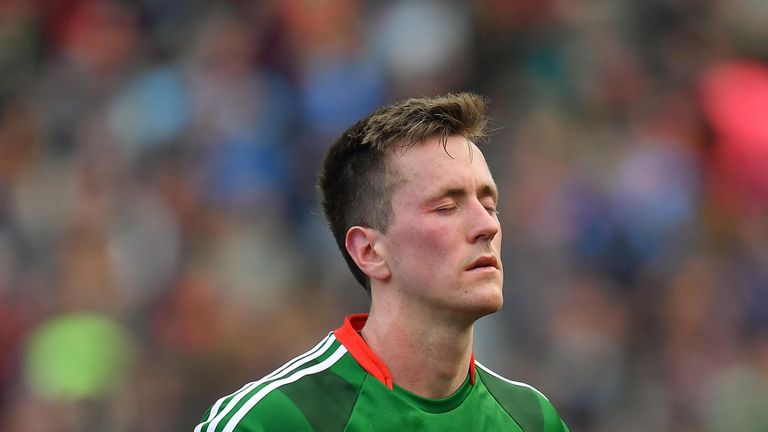 However, while the stadium announcer said there would be six minutes of injury time, Cillian O'Connor stood over a free but his effort hit the upright and, with no Mayo player following up, was cleared by Dublin. Five minutes later, Connolly won a free for the defending champions and Dean Rock cemented himself in Dublin folklore with the winning score.
It was utter devastation for Mayo but nearly all this squad will be back next season. Andy Moran had the season of his life and will hope to stay on for another season. Andy Dillon is the oldest of the group and might say enough heartbreak is enough for him but the rest of them will be back. If they weren't living through a golden period for Dublin, they would be multiple All-Ireland winners by now. The chances are they will be back in the final next year, more than likely against their tormentors Dublin too.
With the start of the 'Super 8s' next season, they could end up playing eight games. That's another eight emotional roller-coaster rides for their supporters. You get the impression they wouldn't have it any other way at this stage.
The GAA need to address the issues in Leinster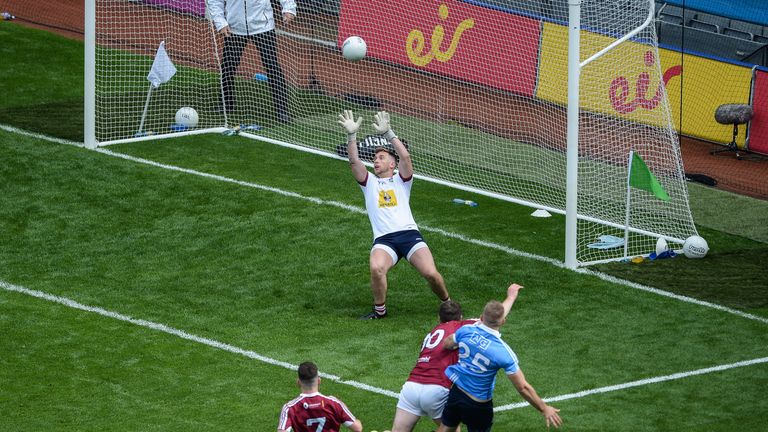 Nothing new or shocking in this. Seven Leinster titles in a row and 12 out of the last 13 wins for Dublin is a serious issue for the GAA. With Croke Park used, the average attendance over the last seven years is only 43,990. That's a lot of empty spaces in an 82,300-capacity stadium.
Unlike Meath, Kildare look like they are getting back to the level expected of them and barring getting on the same side of the draw as Dublin, the Lillywhites should be the final opponents next July again.
Both Dublin and Kildare will be division 1 teams next year while there will be two Division 2 teams (Meath and Louth), four in Division three (Westmeath, Offaly, Longford and Wexford) and three in Division four (Carlow, Laois and Wicklow).
The largest stadium in Leinster outside Croke Park is Portlaoise but that only holds around 27,000 so the GAA are stuck with the final in HQ.
The only option the GAA have to make this competitive again is to have a long-term strategic plan, with funding, in place for the likes of Meath, Kildare, Offaly and Westmeath at underage.
Dublin will dominate Leinster for another five to 10 years. Leinster used to be one of the strongest provinces, like Kerry in Munster, it is now simply the easiest way to the quarter-finals for Dublin.
Time to say goodbye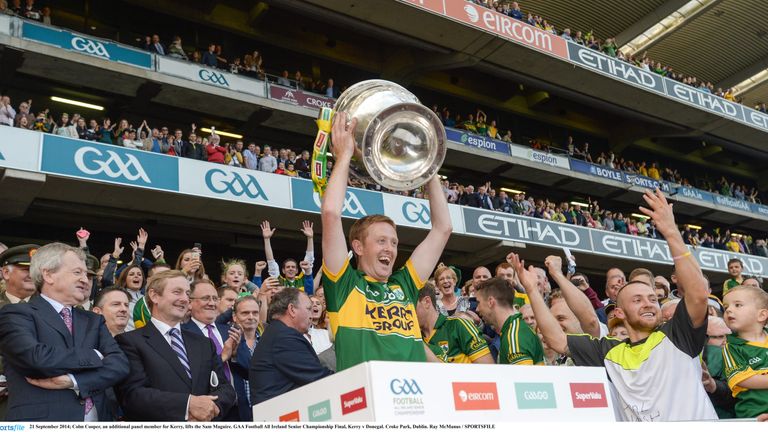 In 2017, two of the best players in the modern era, Kerry's Colm Cooper and Tyrone's Sean Cavanagh, announced their retirements.
Cooper announced his retirement from the inter-county scene in April 2017, a few weeks after guiding his club Dr Crokes to All-Ireland club final glory in Croke Park.
From making his debut in 2002 aged 19, the Gooch went on to play in nine All-Ireland finals, winning four of them in 2004, '06, '07 and '09.
He scored a remarkable 4-34 from those nine finals and made 85 senior championship appearances for the kingdom. The 33-year-old also won four national league titles and nine Munster championships as well as eight All-Star awards and was also footballer of the year in 2004.
While Cooper controlled his retirement and did it on his grounds, Sean Cavanagh retired after Tyrone's 2-17 to 0-11 semi-final defeat at the hands of Dublin.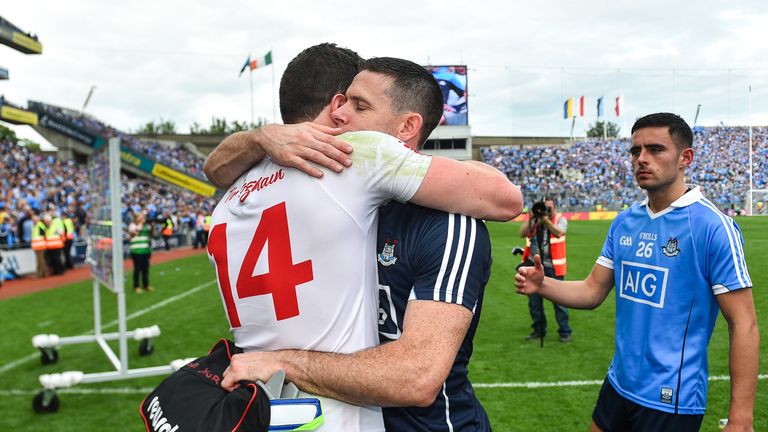 The Moy clubman never got into the game against the champions and came off in the 54th minute to what was a sad end for someone who had helped Tyrone win three All-Ireland titles in his 15 seasons as a senior player.
He also won six Ulster championships, won five all-stars and was footballer of the year in 2008.
After the Dublin game, all the Dublin players went up to Cavanagh to shake his hand and wish him well, it was both a sign of class from the champions and also an acknowledgement of the greatness of Cavanagh.
It's all change for next year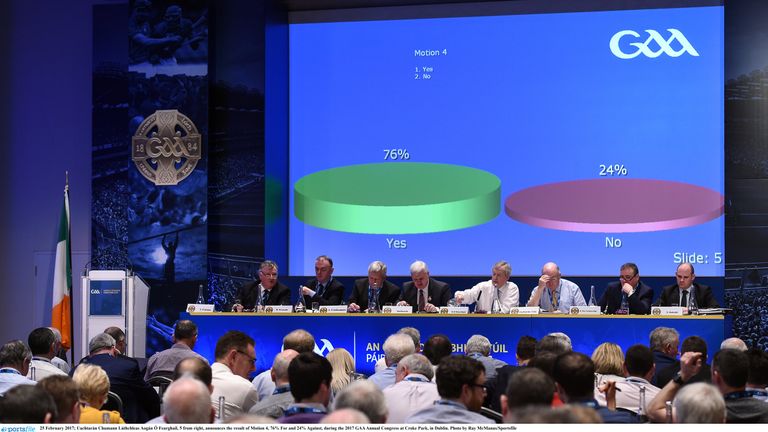 Sixteen years after the qualifiers and quarter-finals were introduced to the All-Ireland football championships, giving teams like Westmeath, Tipperary, Fermanagh, Sligo and Wexford brighter days, we move onto the 'Super 8s' next season and an earlier August final.
The four provincial winners will be joined by the four winners from the fourth round of the qualifiers and there will be two groups, with each team playing one game at home, one away and one in Croke Park. The top two in each group advance to the semi-final stage.
It means that the chance of Tipperary repeating their semi-final appearance of 2016 has been reduced but with Dublin and Mayo already ahead of Kerry and Tyrone, who are miles ahead of everyone else, expect to see the same four teams in the semi-final next year.
The more things change, the more they stay the same.