GAA: Super 8 will still be super two as Mayo and Dublin final likely again
By Sean McCarthy
Last Updated: 25/09/17 7:57pm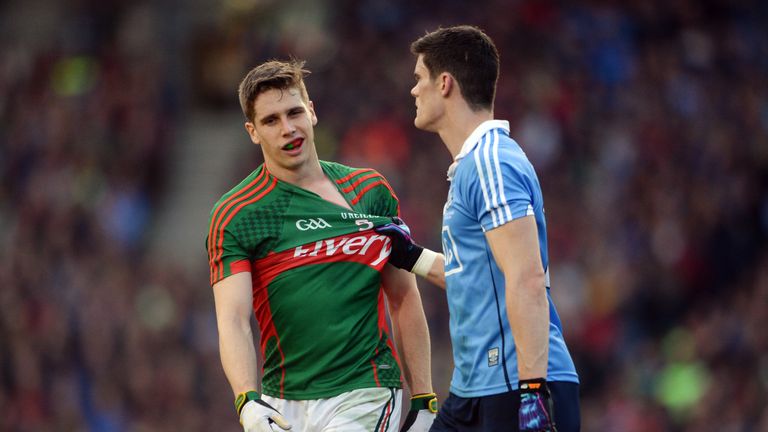 In 2018, with the introduction of the 'Super 8', there will be closer games, more entertainment, drama and excitement much earlier than we had in recent championships. However, the chances are we will once again see a Mayo v Dublin final.
From the drama of the 2016 and 2017 finals with two own goals, a black card, an equaliser in the seventh minute of injury time, a replay, a dropped goalkeeper, a dropped ball, a black card, a penalty, more black cards, red cards, a missed free and a converted one, the Mayo v Dublin finals are not short of controversy and talking points.
With the 'Super 8' starting next season, the first of a three-year experiment, the chances are we will see Mayo face Dublin again in next year's final again though, mainly due to the draw and simply how far they are ahead of everyone else.
The Super 8 will see two groups of four teams playing off on a round-robin basis, with the top two in each group advancing to the semi-final.
Group 1 in the Super 8 will be made up of the Munster and Connacht champions, plus the losing Ulster and Leinster finalists or the teams that beats them in round four of the qualifiers.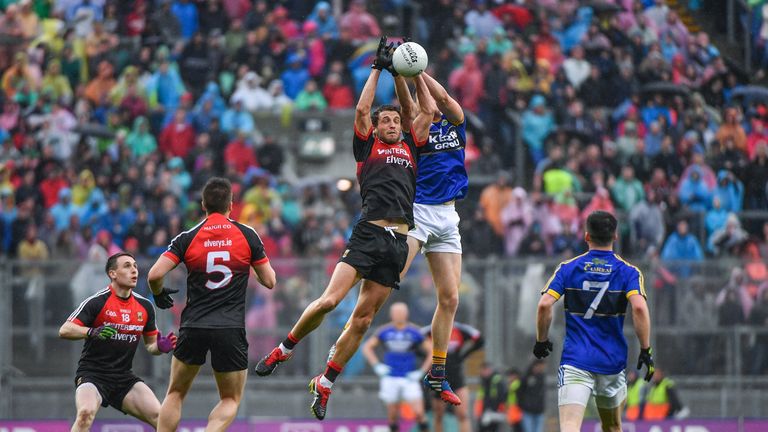 Group 2 will contain the Leinster and Ulster champions plus the Munster and Connacht runners-up or the teams that beats them in round four of the qualifiers.
The winner in one group will play the second placed team in the other in the All-Ireland semi-finals.
This means that if Mayo win Connacht, something they haven't done since 2015, and Dublin win Leinster, something they have failed to do only once in the last 13 years, they will be kept apart until at least the semi-finals next year.
If they both top their Super 8 groups, they will be kept apart until the final, should both get that far, which wouldn't be surprising given they are so far ahead of everyone else in gaelic football.
Major shocks aside, Group 1 should contain Mayo and Kerry while Group 2 should have Dublin and Tyrone.
Kerry and Tyrone are trying to close the gap on the top two but the gap between them and the rest of the country is massive. The likes of Galway, Kildare, Armagh and Donegal are no match for any of the top four teams.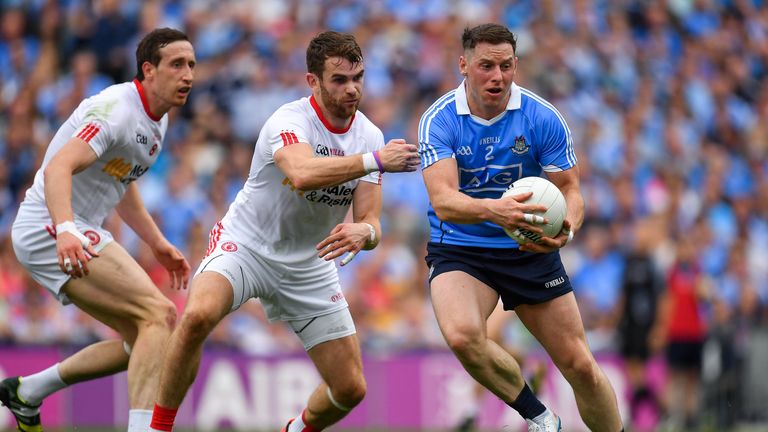 If it went to form, Mayo would play Tyrone in the semi-final and Dublin would face old rivals Kerry in the other semi-final.
As part of the new structure, each team in the group stage will play one game at home, one away and one in Croke Park, with the exception of Dublin, who will play two games in Croke Park as that is their 'home' ground.
If Mayo and Dublin reach the final again, it will be the third year in a row we will have the same finalists. The last time that happened was in 1913-15 when Kerry and Wexford met three times.
Kerry won the first two of those finals, the 1914 one after a replay, but Wexford got revenge in 1915 and went on to claim four in a row, something Dublin are looking to match next year.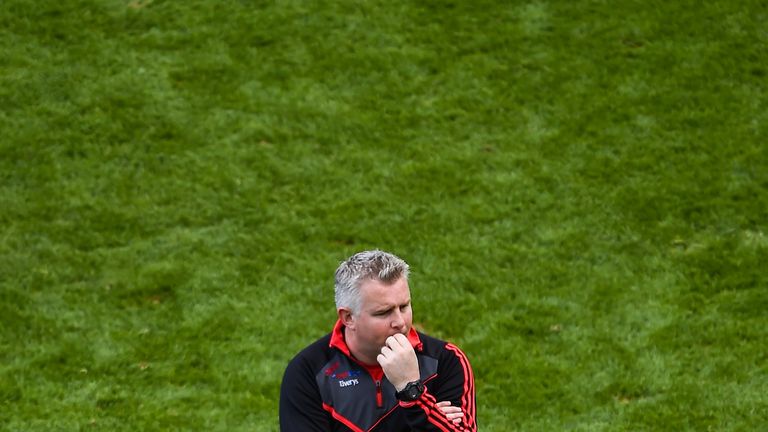 Mayo will be hoping to get back to another final with manager Stephen Rochford leading them but he has not fully committed to the third year of his term with the Connacht side.
Last week, Rochford said, "I have to do a bit of thinking now during the month of October and see how it is. I've gone into a new job with work, two young kids, so there's a good bit to consider now at this stage. But we'll do that during October and talk to the county board."
Speaking about Donal Vaughan's red card, Rochford refused to blame the Ballinrobe defender.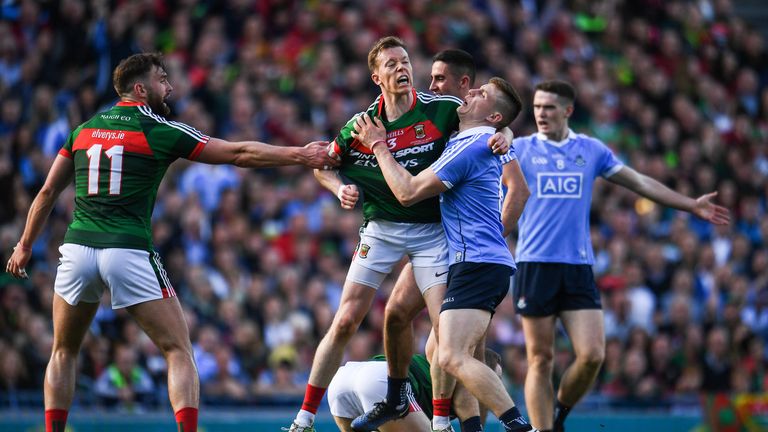 "It's one of these things, he's been super for us all year and he was having a fine game. There'll be no victimisation here of anybody. All 35 that's in that squad worked each other to the bone to get us into that position to be able to be competitive and go to that 78th minute yesterday. It is what it is, that's what happens sometimes. Things happen and you just get on with it.
"Moments within these games don't define these guys. If it was, they'd have been finished four or five years ago. Mentally they are a very strong group, they are a very tight group and we know again that there's more percentage points to improve on and I've no doubt the talent is there.
Although still massively disappointed at the outcome of the final, Rochford believes there's better days for Mayo coming soon.
"I think five of the six guys we brought on were under the age of 25 yesterday, three of them at 22. While Dublin were bringing on All-Ireland winners and experience, we were certainly bringing on All-Ireland winners at minor and under-21 with youth and that's encouraging as well for the years ahead."