GAA: Former Ryder Cup captain Paul McGinley to talk at Games Development Conference in Dublin
Sky Sports analysts Paul McGinley and Peter Canavan will be in attendance at The 2018 GAA Games Development Conference in partnership with Sky Sports
Last Updated: 14/01/18 12:52pm
Former Ryder Cup captain and Sky Sports analyst, Paul McGinley is set to give a key note speech at the GAA Games Development Conference.
McGinley will discuss the importance of team-work in getting results and how, in the early stages of his career, he applied principles from his GAA experience to his golfing game to over 800 leading grassroots coaches in attendance at the conference in Dublin.
The 51-year-old said: "As a former Ryder Cup captain and player, as well as a massive GAA fan, I'm really looking forward to attending the GAA Games Development Conference in partnership with Sky Sports at Croke Park this Saturday to speak with coaches from all over the country.
"I'm looking forward to sharing my own experience of leading a winning Ryder Cup team, my background and roots in the GAA and discussing how brilliant team work and good coaching can bring winning results."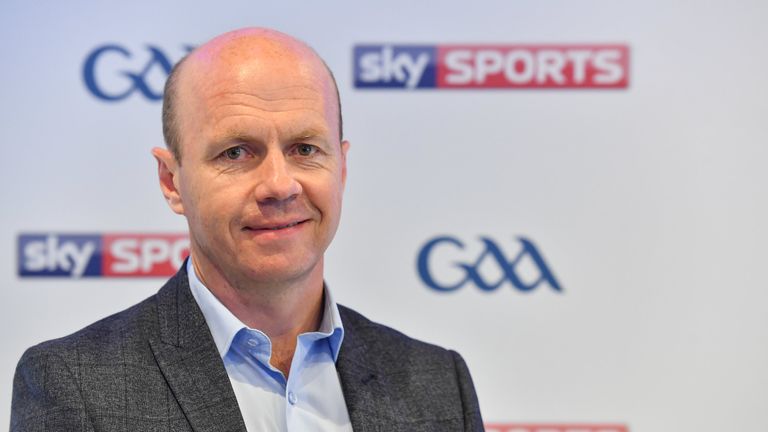 Former Tyrone Senior captain and U21 football coach, Peter Canavan, will also be taking part in a discussion forum led by MC Damian Lawlor alongside former Armagh Senior Footballer Steven McDonnell and Kerry minor football manager, Peter Keane.
McGinley's attendance is part of Sky Sports' commitment in supporting the GAA at grassroots level. On top of the Games Development Conference Sky Sports is also supporting the Super Games Centres regionally by arranging visits with Sky Sports mentors and providing kits and equipment to the estimated 9000 members countrywide.
The GAA Games Development Conference takes place at Croke Park this Friday 12th and Saturday 13th January.