Peter Canavan's team of the year
Last Updated: 05/09/18 3:05pm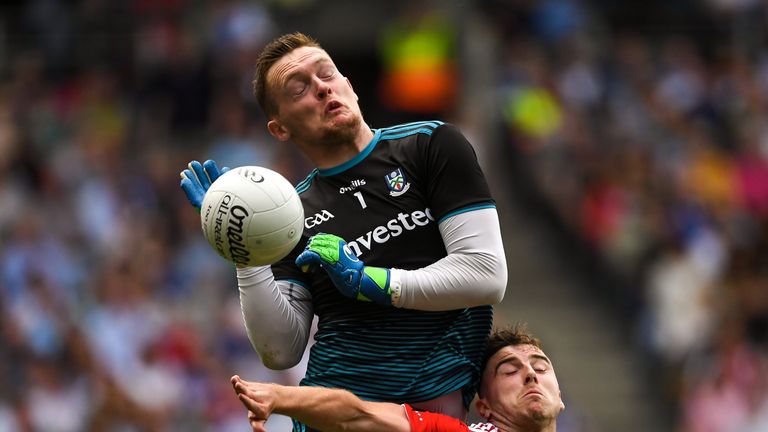 Sky Sports analyst Peter Canavan lists out his Gaelic football team of the year after the All-Ireland championship.
No complaints about the end result, Dublin are deserving champions and it was always going to take something special to knock them off their perch.
They just have a great way about them, their players are full of class and they show no signs of letting up.
Once they take a grip on a game that's usually it.
When you hit so many wides against a team of their calibre it is very hard to win any game, so Tyrone really had hurt inflicted on themselves there.
But they at least died with their boots on and there is a lot to be said for that.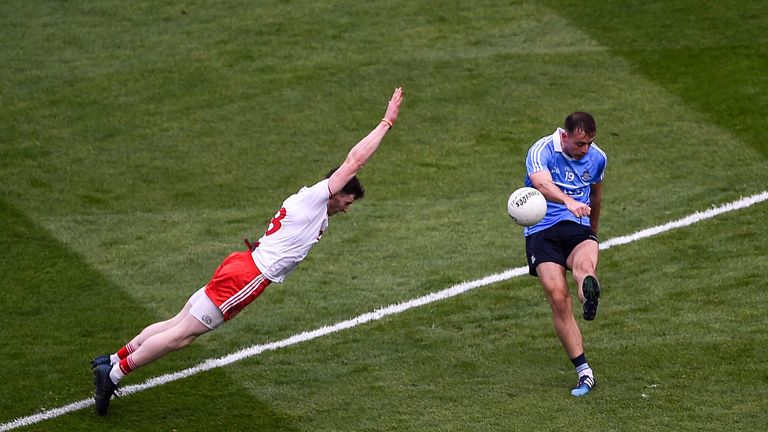 Hopefully they will learn from it but it will take some team to beat Dublin next year as they close in on history.
And so another season ends in predictable fashion. Here is my team of the year:
Rory Beggan was outstanding and his kicking and all round game was absolutely sensational at times. Obviously Stephen Cluxton goes down as one of the all-time greats but for me, Beggan gets the nod.
Jonny Cooper gets his place in defence for obvious reasons. He is a brilliant defender in all aspects of the role. A class act. Paudie Hampsey has been exceptional all the way through the ranks for Tyrone but this season was possibly his best ever. As tigerish a defender as you will see anywhere.
Drew Wylie is real leader and he stands up whenever required. His displays this year were top class.
James McCarthy is an automatic on the half-back line. Colm Cavanagh played like a centre-back for much of the season and really excelled in this - and the sweeper role. He was superb going forward too.
Jack McCaffrey came back from a cruciate injury as if nothing was ever wrong in the first place.
Brian Fenton is another obvious choice at midfield. It's incredible that he has yet to lose a championship game.
Brian Howard didn't line out at midfield but no-one won more kick outs than he did - Brian is a contender for both young player of the year and player of the year.

Paul Mannion is a sweet footballer, noted as an inside forward. but he did so much tackling, chasing and dispossesses, and won so many turnovers that I had to pick him.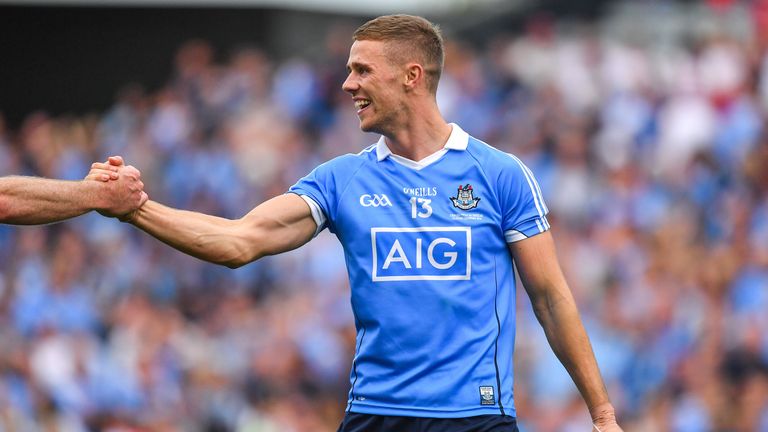 Ciaran Kilkenny is my player of year and from the NFL right through to the Championship he was the most consistent footballer in the land.
Ryan McHugh gets into the half-forward line too. He was Donegal's standout player, they had a great trail in Ulster and his pace caused defences problems everywhere he went.
David Clifford gets the nod in the corner and he is a likely young player of the year.
Damien Comer was superb and he is my pick at full forward. A real productive year for him.
Meanwhile, Conor McManus was just class all the way through the season as Monaghan reached an All-Ireland semi-final for the first time in 30 years.
______
Peter Canavan's Team of the Year:
1. Rory Beggan (Monaghan)
2. Jonny Cooper (Dublin)
3. Pádraig Hampsey (Tyrone)
4. Drew Wylie (Monaghan)
5. James McCarthy (Dublin)
6. Colm Cavanagh (Tyrone)
7. Jack McCaffrey (Dublin)
8. Brian Fenton (Dublin)
9. Brian Howard (Dublin)
10. Paul Mannion (Dublin)
11. Ciarán Kilkenny (Dublin)
12. Ryan McHugh (Donegal)
13. David Clifford (Kerry)
14. Damien Comer (Galway)
15. Conor McManus (Monaghan)