Paul Kerrigan says Nemo Rangers' success if founded upon its culture
Last Updated: 28/11/19 9:50pm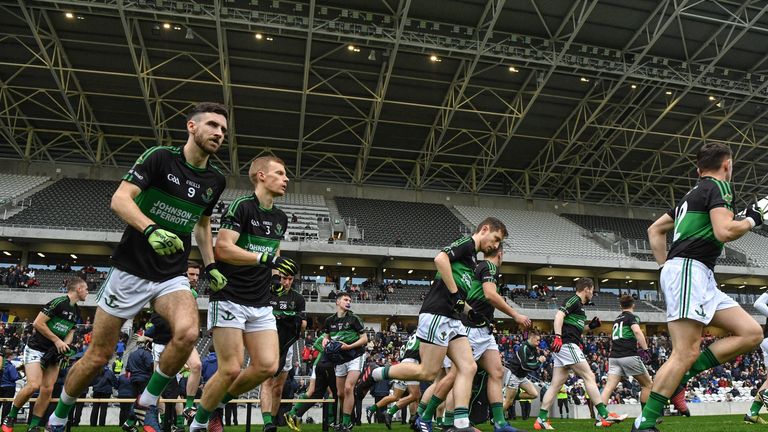 Not many clubs in Ireland boast a record as impressive as Nemo Rangers.
"We've 16 Munster clubs, 21 counties," smiles Nemo and Cork star Paul Kerrigan, proudly.
The city club have a peerless conversion rate of provincial titles, once they win their county title. For context, the club with the second most provincial titles is Crossmaglen in Ulster, with 11.
"Nearly three-quarters of the time, we've won the Munster club," Kerrigan explains.
"When you get out of Cork...it's the immediate goal to win the Munster club and we're one more game from that."
Winning is in Nemo's DNA, and that tradition is passed from generation to generation. Since the inception of the All-Ireland club competition, the Cork side have been consistent contenders. Indeed, since their first Munster victory in 1972, the longest they have gone without a provincial crown was seven years (1993 to 2000).
"We've a rich history of really, really, really, really good players putting it back into the club. I could name an awful lot," he continues.
"Billy Morgan is a selector with us. I played with two lads who are selectors, Willie Morgan and Gary Murphy. They won All-Ireland clubs themselves. Even our previous management team who got to the All-Ireland club [final], there's a few of them back involved with the underage as well. I think that culture of no one gets ahead of themselves, I think no one has the attitude of 'what does the club owe me?' It's what more can I do?
"When I was growing up, you'd be talking about James Masters and Derek Kavanagh. James Masters and Derek Kavanagh are talking about Joe Kavanagh and Colin Corkery. Colin Corkery is talking about Dinny Allen, [who] is talking about Billy Morgan, who is talking about Brian Murphy. So it's there.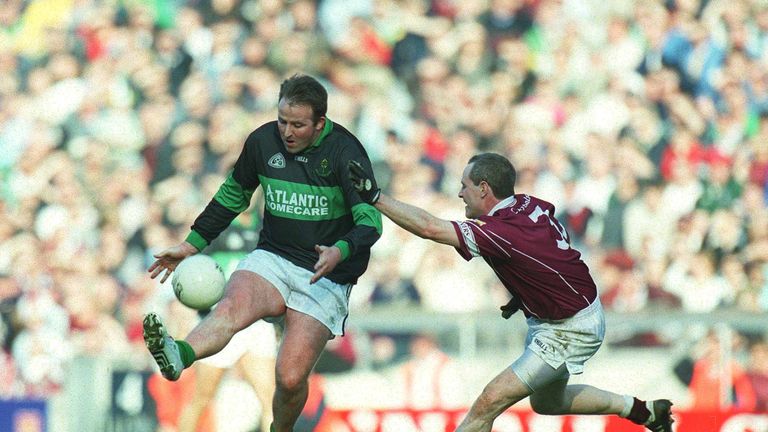 "You just want that to continue. If there's an ego in the club, you'd probably stick out like a sore thumb.
"There's probably an unwritten rule if you're a county player, you have to come back to watch training, be at the league games, be at the challenge games. When that happens, you'll fit seamlessly into the style of play come championship. You're not a bonus player coming back who's expected to carry a burden. If you're a county player, that's great. All the pressure isn't on you."
Focus is firmly on Sunday's AIB Munster Championship final against Clonmel Commercials.
And while it's just two years since they upset Dr Crokes in the decider, there is a number of young stars within the Nemo ranks looking for their first provincial medal. Among that emerging crop, Mark Cronin, James O'Donovan and Brian Murphy all helped the Cork U20s to win the All-Ireland title in 2019.
"We have a panel of 35, there are probably 13 or 14 U21s after coming through," noted Kerrigan. "We're lucky because it maybe wasn't there a couple of years ago. They're getting a huge amount of games at intermediate which is very good for their development.
"This new team, they're looking at the success and they're wanting to get as many county medals as they can, winning Munsters and get an All-Ireland if they can, and live up to the previous teams. We're very lucky and very conscious of not fading off."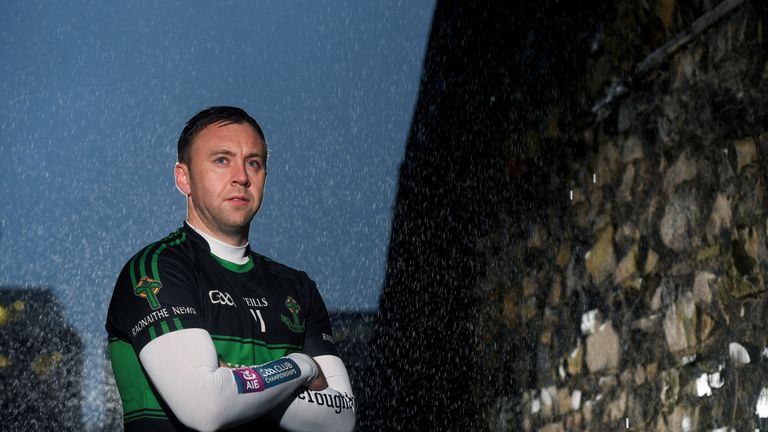 When you get out of Cork...it's the immediate goal to win the Munster club and we're one more game from that.
Kerrigan and Nemo are gunning for Clonmel
After All-Ireland final heartbreak in 2017-18, they suffered a shock early exit to Castlehaven in the Cork Championship, which led to a winter of reflection.
"Last year we had a year off, which was terrible," Kerrigan laments. "But we answered that and won a county in fairly convincing fashion.
"Fellas had an extra long winter, and I think that they really looked at themselves. They maybe worked on stuff that they needed to. A lot of lads have bought into the strength and conditioning thing now, which wouldn't have been too big of a thing [before]."
But like the generations before them, this current group have rebuilt and are returning stronger.
On Sunday afternoon, they could win a record 17th title. Whether they win or lose in Dungarvan, they certainly know that they're not out of their depth at this level.