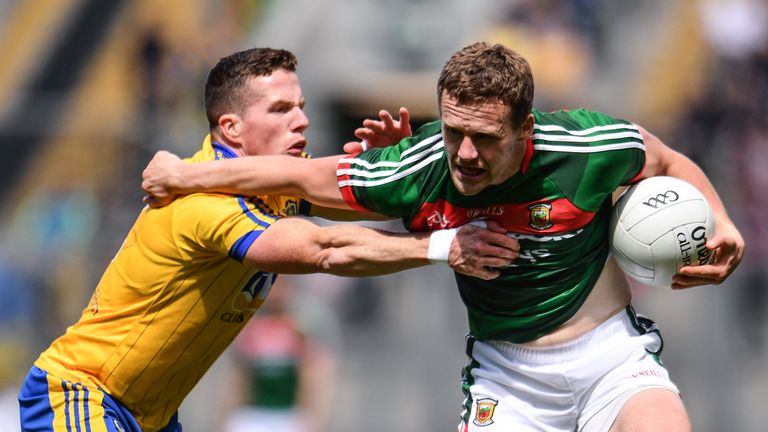 As we draw the curtains on an exciting finale to the 2017 season, James Horan's picks his team of the year...
As a Mayo man this one is just as hard to swallow as the rest.
But massive credit goes to Dublin. They know how to get over the line and they managed it again. They know how to win these finals.
The Mayo lads will come back, I have no doubt about that, but it will take some time to get over this one.
Here is my team of the year...
Stephen Cluxton (Dublin) - Stephen's kick outs are crucial and his goalkeeping was top notch, too. His importance to Dublin is simply incalculable.
Chris Barrett (Mayo) - His ability to hold up attackers was tremendous. He grew with every game. Sunday was his best performance in a Mayo shirt.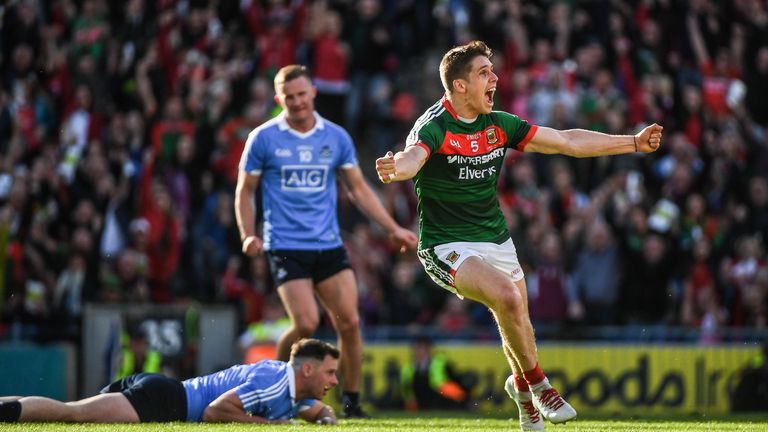 Cian O'Sullivan (Dublin) - He is just too good and too important not to make this team. O'Sullivan is intelligent, he is calm, and he is a leader.
Keith Higgins (Mayo) - Got better and better as the games went on. His tackling and holding up of attackers is better than ever. I especially remember his Paul Geaney 'hold up' when Geaney was one on one in the drawn semi-final.
Lee Keegan (Mayo) - In my book, Lee is quite simply the best defender in the country. He is also a top drawer man-marker and a brilliant goalscorer.
Colm Boyle (Mayo) - Colm managed spectacular scores at critical times in games and this was his best season in the green and red.
Jack McCaffery (Dublin) - Jack's importance was underlined by Mayo really flourishing when he had to go off. How fast is he? The fastest around. Dublin missed his deep, darting runs.
James McCarthy (Dublin) - I actually think James is getting better every year, and he hit peak form this season. He is in the top handful of players in the country right now.
Aidan O'Shea (Mayo) - Just so many great championship performances this year. He had a brilliant All-Ireland final, too.
Jason Doherty (Mayo) - Jason was immense as Mayo grew into the season. He won ball for his team, scored easily, won frees and above all he became a leader.
Con O'Callaghan (Dublin) - To score the opening goal in your first All-Ireland final is a dream and Con was Dublin's best forward in 2017.
Dean Rock (Dublin) - You simply cannot ignore his importance or his consistency. Dublin's scoring rate is off the charts and he is a big part of the reason for this. Selfless player and is getting better every year.
Paul Mannion (Dublin) - Has added a lot to his game. Much more rounded player now. He believes in his own ability now. Contributes without the ball as well and his pace, strength and accuracy make him so hard to handle.
Paul Geaney (Kerry) - He is the most complete out and out scoring forward in the game. Has all the tools and is probably the hardest to pin down. Beautifully balanced, great in the air.
Andy Moran (Mayo) - Andy was just brilliant this year. He is Player of the Year in my opinion!
The All-Ireland SFC and SHC will be shown live on Sky Sports next season. For those on the move you can get news, views and updates by heading to www.skysports.com/GAA or follow us on Twitter @SkySportsGAA