Tom Ryan says the GAA association chiefs are not detached from grassroots
Last Updated: 29/11/18 7:25pm
GAA Director General Tom Ryan has expressed his frustration at the perception that association chiefs are out of touch with the membership.
It's been a whirlwind start to life in the role for Ryan. Since his appointment in March, the GAA have faced a number of crises, not least the 'Newbridge or Nowhere' affair, the Liam Miller testimonial match venue issue, mass brawls at club games among many more.
While it has been a testing bedding-in period, the Carlow native says it's been an enjoyable process thus far.
"It wasn't going to be without challenges, it wouldn't be worth doing without challenges," he explained. "There were plenty of little bumps along the road. But from a personal point of view, it is very enjoyable. Because you're working on something that you care an awful lot about and you're working with people who equally care a lot about it."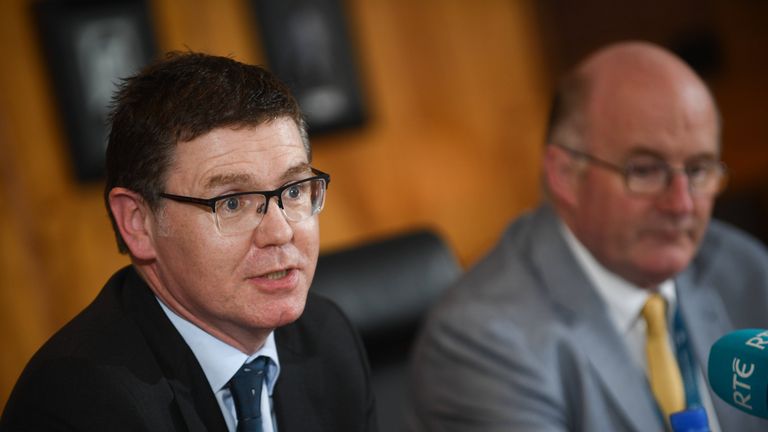 "Everyone working in Croke Park is involved in their club, and doing stuff in clubs."
Ryan
However, one thing that irks him hugely is the references to the GAA top brass being out of touch with those on the ground.
"I don't like that," said Ryan of the perception that the association's top officials are detached from the members. "Clearly we have a job to do to break that. I honestly don't believe that it is the fact of things.
"If people have the perception, and I'm not saying that they don't, that 'Croke Park' is kind of separate from clubs or that terrible term 'grassroots' of the organisation, I think that's mistaken. More the most part, everyone working in here (Croke Park) is involved in their club, and doing stuff in clubs.
"When you talk about challenges, specific little controversies. I don't mind them. You kind of get over those, you do your best to get over them.
"Whatever about the decisions you might make, or directions you might embark upon, generally speaking you get some of them right and you get some of them wrong. But the sentiment behind them universally is to advance the association. And by that, I mean the association, the whole thing, not one specific element of it.
"There are any number of competing interests. We talked about hurling vs football in certain counties. There are any number of competing interests, any number of competing perspectives and it's very, very difficult to balance all of those, all the time."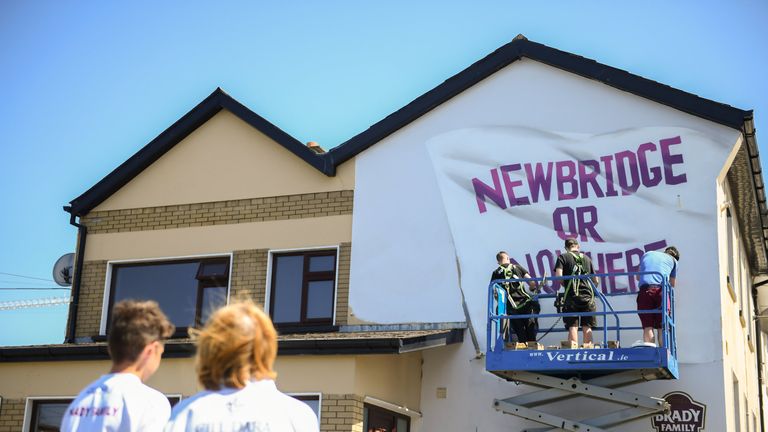 Ryan identified that changing the general perception of the GAA's top brass is a huge challenge facing the organisation, but one he is keen to tackle.
"That's the challenge. If I was to five you a 30-second answer to that, it would be misleading. But that's the challenge for us.
"If it's only a perception, it's still a problem. If it's not only a perception, it's a problem. It's just a little difficulty, but we can overcome it. That's what everybody in here is here to do, is to work for the association and not just for one particular element of it. Not just for intercounty, it's for clubs as well."
Ryan was also quizzed as to the CPA statement which came from Roscommon, name-checking the Director-General as they lamented the Central Council defeating a motion to take a 'blank canvas' approach to fixture-making.
"The inference of it was, I suppose, that there was some concerted effort to suppress the thing or to undermine the chances of the motion passing," explained Ryan. "And that wasn't the case. It absolutely wasn't the case. I think counties had very early sight of that particular motion. It was well-aired.
"Name-checking me, that doesn't really matter. The important thing is the issue at hand. The motion for whatever reason didn't get through. But I don't think, to be fair to the CPA, that isn't the end of that particular debate.
"It's a bigger thing than the specific motion that went to central council last Saturday. So leaving aside that motion and how it was transacted, we do see that there is an issue.
"And we do want the CPA to be part of solving that."
Make sure to keep up with all the latest GAA news and analysis via skysports.com, the Sky Sports mobile app and @SkySportsGAA on Twitter.
The Sky Sports mobile app will keep you up to date with the latest news from Gaelic games - here's how to receive the alerts you want.