Galway building momentum as Padraic Joyce era clicks into gear
Last Updated: 21/02/20 7:00am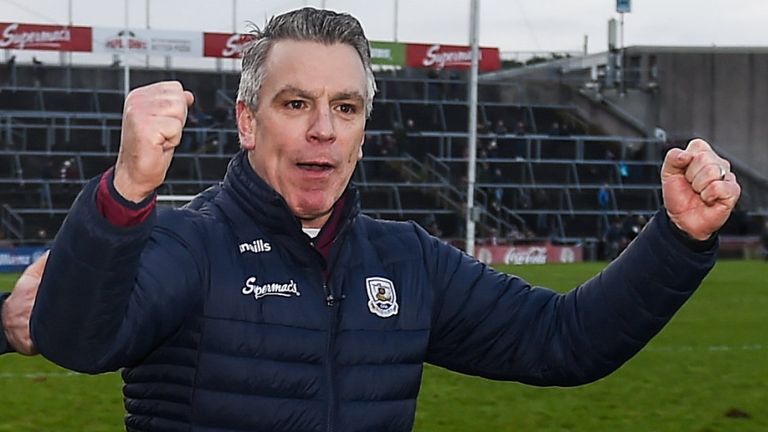 The Pádraic Joyce era is up and running in the west, and it's been a hugely positive start.
A narrow loss to Kerry in Tralee has been sandwiched between hard-fought wins over Monaghan and Donegal. On Sunday, they host Tyrone in Tuam, aiming to breathe fire into their push for a National League final berth.
Joyce is enjoying the benefit of a relatively full complement for the league campaign. The Corofin contingent are back in the squad, after the early finish to the All-Ireland Club Championship.
Meanwhile, Damien Comer is fit and firing after missing virtually the majority of their underwhelming 2019 campaign.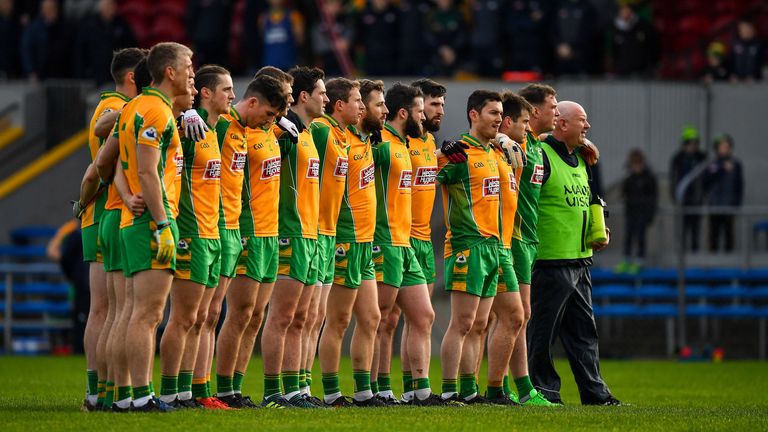 "It's hard to believe we're already at the halfway point in this year's Allianz League," said the 2001 All-Ireland winner, in a statement to the fans this week.
"As expected, it's seriously competitive with little or nothing between the teams. Every point secured is incredibly valuable. A victory now can leave you in a great position to get to a league final, a defeat can suddenly leave you near the bottom and fighting relegation. We have big games coming up shortly and again in March.
"Our trip to Tralee to play Kerry ended in huge disappointment. It's a game we should have won against one of the top sides in the country. With little time between games we picked ourselves up quickly and beat Donegal a week later. It was a massive two points for us in Letterkenny coming from seven points down to beat tough opposition. Once again, we had great Galway support at both games which is always hugely appreciated. It leaves us joint top of the table with Dublin and Tyrone after three games."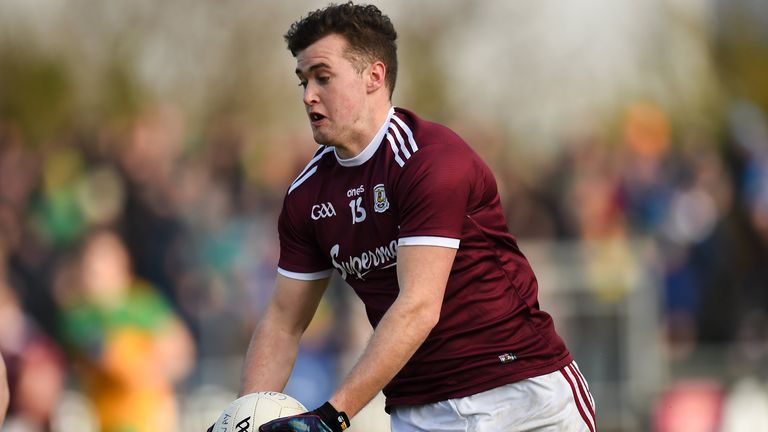 New-look Galway?
But away from the results themselves, what has drawn most attention is the manner in which the Tribesmen have gone about their business.
After years of being defensively solid under Kevin Walsh, there was pressure mounting on the westerners to add more invention going forward.
Joyce has clearly heeded such demands, with Galway employing a more direct attacking approach in recent weeks.
There's no doubt that Galway have the tools at their disposal. In Comer, Ian Burke and newly-appointed captain Shane Walsh, they boast three lethal forwards who can do damage both further out the field and closer to goal.
That's not to say that the Walsh era was a wasted six years. Under his watch, the men in maroon shored up the defence and became difficult to beat. Most importantly, results improved.
He returned them to the top table of Division 1, delivered two Connacht titles and in 2018 ended a 18-year wait for both a Croke Park win and an All-Ireland semi-final appearance.
However, perhaps change was needed to keep things fresh and add another element to their play.
So what can Joyce bring to the table?
"Pádraic is a very knowledgeable in terms of football," said ex-Kerry captain Séamus Moynihan. "He's a footballing man number one, and I think what he will do and what he'll certainly try to do is bring the traditional game back there in Galway.
[Against Kerry] you could certainly see that they were kicking the ball way more than the previous [years]. It's hard to compare and contrast, but I know the way Pádraic thinks about football, and I know he'll want to move the ball faster into the forward line. And I think already the likes of Shane Walsh is benefiting from that.
"You talk to any forward in the morning. They'll always want fast ball in.
"He'll try to get them going forward faster with the ball, and play a game probably similar to what Galway played back when they were winning All-Irelands," added Moynihan.
"I know the game has evolved and changed, and he'd be very foolish to think that he can't look at his defensive duties because ultimately you'll have to really, really be tight on defence, you'll have to have working wing forwards. But I would say he'll be hoping to get boys back, but when they break, they break fast.
"If you look at the Dublins, you look at Kerry over the last while, certainly that's the game plan where they're getting bodies back but when they get possession, they're moving with serious pace. The ball might be in the wing-back line, but within five seconds it's up in the red light zone where there's opportunities to score.
"They have the quality players too to be fair, and they've guys to be coming off the bench when number 10 and 12 probably become exhausted, and then they're guys who are as good if not better to come in. And that's a great benefit to have.
"He'll have a good relationship with the boys, and the boys will buy into what he's doing. Because he's been there, he's worn the t-shirt as well."
Not only has the Killererin man worn the t-shirt, he donned the famous maroon jersey when claiming the Sam Maguire Cup in the county's last All-Ireland triumph 19 years ago.
He's made no secret of his ambition to bring the trophy back across the Shannon once more as manager.
Lofty aims indeed, but Joyce is a winner. Watch this space.