Ballyhale Shamrocks not relying on marquee names
Last Updated: 03/12/18 9:34am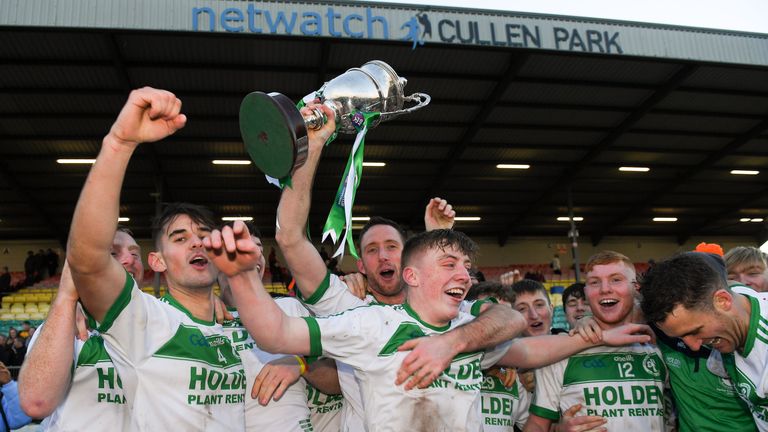 Ballyhale Shamrocks picked up a record ninth Leinster title on Sunday, but are not relying on any one of their marquee names.
This Ballyhale team is not about individuals. Regardless of whether its Colin Fennelly who scored 4-4 in the Leinster semi-final, or TJ Reid who has been consistently shooting the lights out all year, it's all about the team effort.
Eoin Reid and Eoin Cody scored 0-03 apiece in their 16-point win over Ballyboden on Sunday.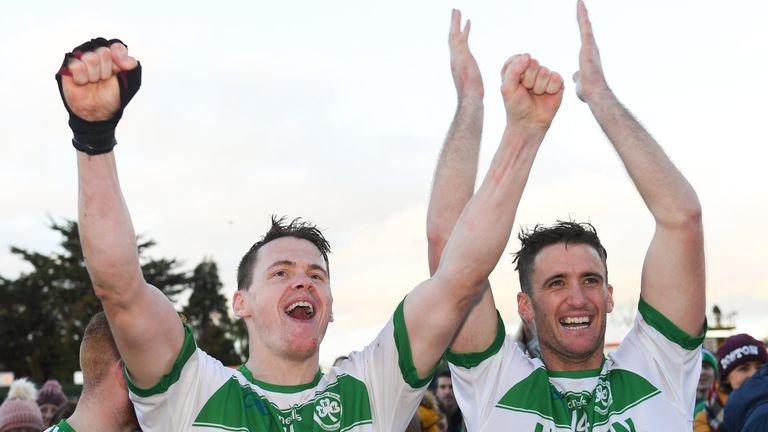 Captain Michael Fennelly, in his acceptance speech, even congratulated Mark Aylward's fiancé for giving birth on Saturday. Aylward was sprung off the bench to score a point in the second half and cap off a special weekend.
"It's someone like him, that's what makes it special," commented Henry Shefflin after the game. "He's soldiered all year, only been coming on. [It's great] if you can get those lads coming on, putting their shoulder to the wheel.
"In the county semi-final, it was our bench got us over the line. To try and keep those lads energised and going is a big challenge because it is difficult for them to sit there - I've sat there myself. To be fair he came on and got a great score so I'm absolutely thrilled."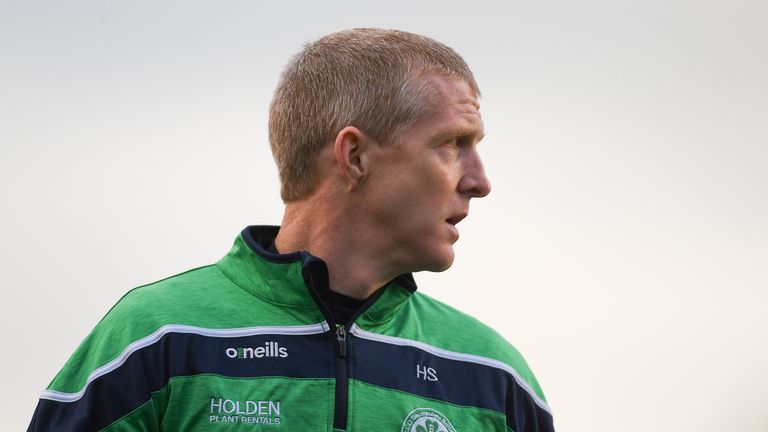 'King Henry' was keen to acknowledge the younger stars in the team.
"This time last year we had a massive win in the U21 championship and that has really stood to us. Evan (Shefflin) playing beside Mick (Fennelly): if Mick is going well then Evan is going to go well. They are working very hard, putting in the shift and we are getting the bounce as a management team fresh in. They are probably hanging on our words a lot and that probably changes over the years, no doubt about it.
"We've 30 lads togged out today, six not allowed tog out. Five years ago we'd have had 28, 27, 26. We've just had the numbers.
"You realise how small the population of Ballyhale is. To turn out the number we turn out, hurling wise, is absolutely brilliant."
Shefflin's opposite number was in no mood to make excuses either.
"On the day itself, Ballyhale were that bit better," said Ballyboden manager Joe Fortune. "They have a class spine and some class young lads coming through."
Focus will now turn to the All-Ireland semi-final against Ballygunner on February 9. But whether or not they are successful in their pursuit of a seventh All-Ireland club title, the conveyor belt of hurling talent will keep turning in the Kilkenny village. Shefflin is in no doubt that Aylward's newborn son will be part of a new generation of Ballyhale hurlers some day: "Please God, Jack who is his son, will be here in 20 years' time. That's the way it goes down here."
Make sure to keep up with all the latest GAA news and analysis via skysports.com, the Sky Sports mobile app and @SkySportsGAA on Twitter.
The Sky Sports mobile app will keep you up to date with the latest news from Gaelic games - here's how to receive the alerts you want.