The London team that came within a whisker of the 1973 All-Ireland final
By Robert Mulhern | Twitter: @MulhernRobert |
Last Updated: 30/07/15 12:03pm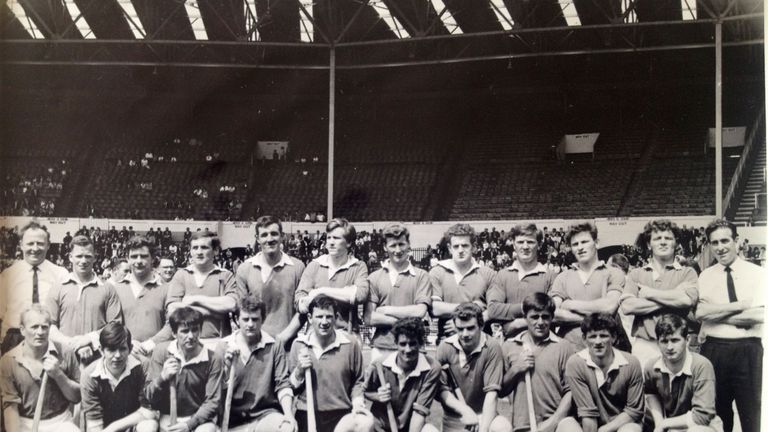 In 1973, London came within a late free of making the All-Ireland Senior Hurling Championship final.
Their arrival at the semi-final stage was no big surprise. London were a team of talented hurlers from counties rich in tradition then settled Thames-side.
If their return was a break in tradition, then so was the venue.
When London's Limerick-born captain Gerry Rea led out the Exiles, Ennis was full to bursting. The visitors had already taken a major scalp in the quarter-finals and in an extraordinary twist, Rea marked his brother Eamonn, who lined-out at full-forward for the Treaty County. 
It was a sub-plot embraced by the Irish media, who billed the contest as 'Rea versus Rea'.
But then the story of the team of '73 is full of colour. Their training ground was the wholly improbable but very practical pitch beside Wormwood Scrubs Prison; they somehow overcame the bitterest of club rivalries, and they conquered Galway in one the greatest championship shocks of all time.
Tough assignment
London's run that year was backed by historic tradition too. They had won the All-Ireland SHC final way back in 1901 but their separation by sea saw them slip out of mainstream competition.
It took the arrival of Paddy Ryan from Drom and Inch in Tipperary to bring them back to hurling's top table.
It was a tough assignment because to get there, Croke Park decided that London must first win the All-Ireland Intermediate title. 
When they did so in 1967, they were told to go and do it again. Only back-to-back All-Irelands secured their return.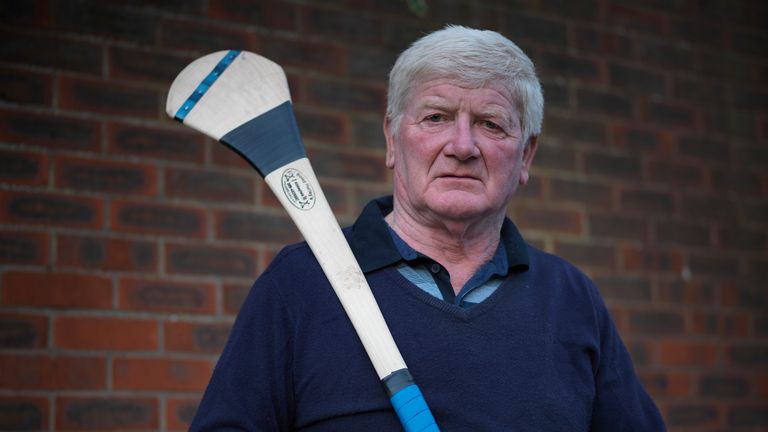 The players who lifted those titles became totems on the team of '73. They also set the tone for a decade of hurling now considered golden in Britain's capital, and dominated by two clubs, St Gabriels and Brian Boru.
Their rivalry stomped a beat that divvied up 10 titles in 11 seasons from 1970 to 1980, and it was so fierce that even shared nationality and emigration couldn't unite.
"When I was dating my future wife, Frank Canning, who is Joe Canning's uncle - he was dating a girl on the same street in Archway," says Tom Connolly, who played with Brian Boru and London.
"He was from St Gabriels and we'd often cross paths on this street but there was never any acknowledgement or words spoken even though we were hurlers and Irish living abroad.
"It was against the principle of thinking that you would talk to them. But we are good friends today of course."
Development
In time, they were welded together by the green of London, the mercurial management skills of Paddy Ryan, later Timmy Sheehan, and individual talent still name-checked today in Irish bars north of the river: the athleticism and style of the Connollys, the brute force of Barretts, the grace of Roger Cashin, and the skill of Patsy O'Neill.
Their development peaked against the Tribesmen and it was a victory laced with irony because six of London's starting 15 that afternoon hailed from the county.
For those players to lead the defeat of their own people was deeply painful, but equally so for London the loss of free-taker Brendan Barry ahead of the final. 
He hit 1-4 in the win over Galway but marriage celebrations clashed with the semi-final in Ennis and Patsy O'Neill had to take over his duties. 
Arguably pound-for-point the most talented player in London green, O'Neill was not first choice free-taker.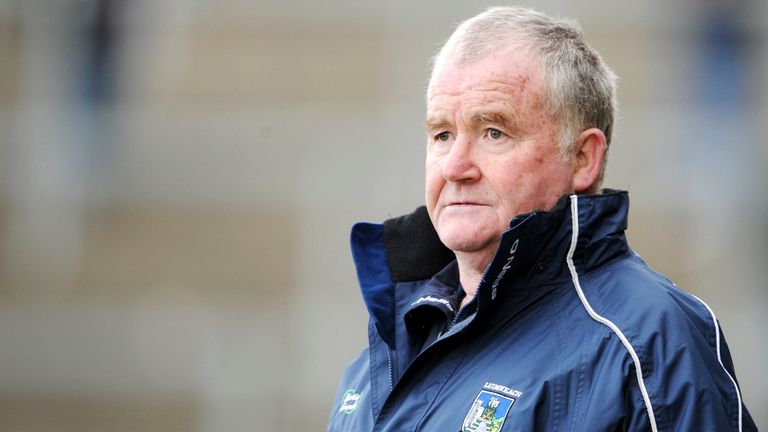 London say they would have won had their free-taker Brendan Barry been playing. Kilkenny would say they would have won the five-in-a-row had Henry Shefflin not been injured too.
Richie Bennis
Ennis heaved under every pull on a grey, tense night Shannonside. 
Limerick had beaten Tipperary in the Munster final so losing to London was unthinkable. But then London's demolition of Galway demanded respect. 
The Exiles missed chances but were still in the game with 10 minutes to go. Then, former Limerick manager and player Richie Bennis scraped the ball off the turf and swung hard into the fading light to goal.
'A brilliant occasion'
"It was a surprise that the semi-final was played in Ennis first of all," says Bennis.
"We thought it would be in Croke Park. We were confident about playing them but they put it up to us for a lot of the match and they were well able to hurl.
"Gerry Rea was marking his brother Ned and that was a big thing. That Limerick connection made it a brilliant occasion. It was a full house.
"There was only two points in it when I goaled the free. I could have hit it over the bar but we needed a bit of space. I had done the same in the Munster final and got it.
"They say they would have won had their free-taker Brendan Barry been playing. Kilkenny would say they would have won the five-in-a-row had Henry Shefflin not been injured too."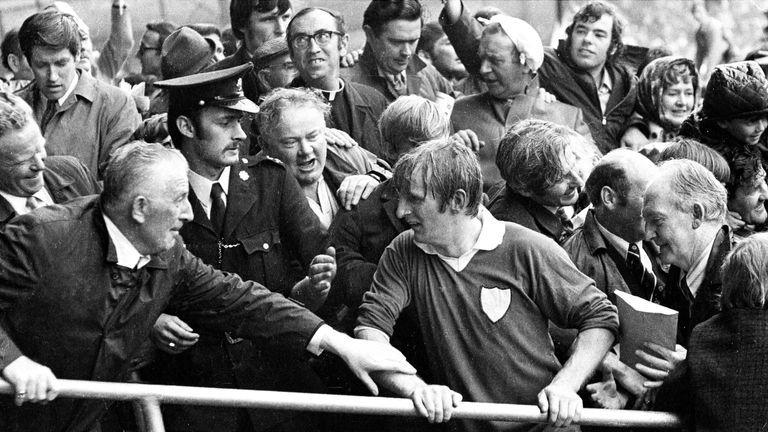 Limerick, Bennis and Gerry Rea's marker Eamonn, would go on to lift the All-Ireland in September. London would return to train where the light spilled over the walls of Wormwood Scrubs Prison. The team had reached their peak. 
Years later, former players are reported to have met Barry, in the company of his wife, at an All-Ireland final in Croke Park. They asked with mischief whether he'd made the right decision to choose getting married over the semi-final.
That victory over Galway is credited in some circles with changing fortunes in the county. In 1974, they exacted revenge for the previous year's defeat, and in 1980 they lifted the All-Ireland with former London conqueror Frank Canning now part of the panel.
"That defeat made Galway hurling," says Gerry Rea, who still lives in Kilburn and is involved with the Brothers Pearse club.
"Sure, no one gave us a chance. The week leading up to the Limerick match, my father was in a line at the creamery and someone put it up to him, asked who he was going to be shouting for. He told them, 'Gerry in London'. They all stood there mumbling. 
"He replied, 'Well, tell me what you would do if you had two sons playing for two different counties in an All-Ireland semi-final?"
The London team that played Limerick in the All-Ireland SHC semi-final in 1973
1. Eamon Walsh (Kilkenny) Brian Boru
2. Bill Twomey (Cork) St Gabriels
3. Gerry Rea (Limerick) Brothers Pearse
4. Johnny Barrett (Tipperary) Brian Boru
5. Davy Lawlor (Wexford) Father Murphys
6. Martin Connolly (Galway) Brian Boru
7. Pat Cronin (Kerry) St Gabriels
8. Roger Cashin (Waterford) Brian Boru
9. Larry Corless (Galway) Brothers Pearse
10. Patsy O'Neill (Tipperary) Brian Boru
11. Tom Connolly (Galway) Brian Boru
12. Pat McDermott (Tipperary) Brian Boru
13. Lennie Burke (Galway) Brothers Pearse
14. Frank Canning (Galway) St Gabriels
15. Martin Linnane (Galway) St Gabriels