Hurling's prodigal sons: The players who returned home to win All-Irelands
By Robert Mulhern | Twitter: @MulhernRobert |
Last Updated: 21/08/15 1:21pm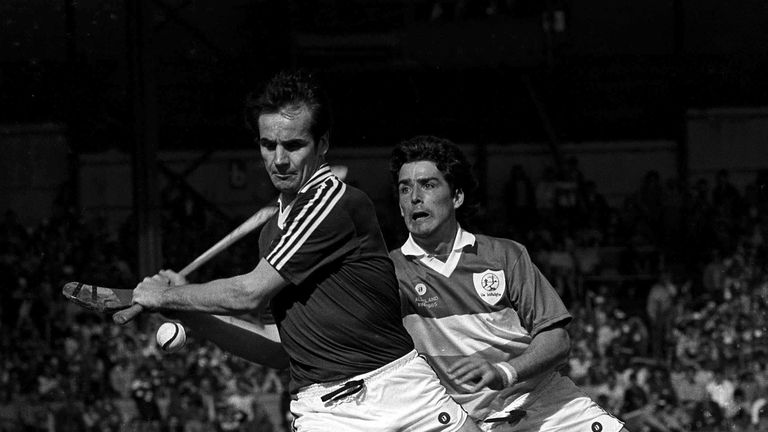 Robert Mulhern looks at a small pool of hurlers who played with distinction in Britain before returning home to lift All-Ireland titles with their native counties...
Finbarr Gantley: Galway (1980)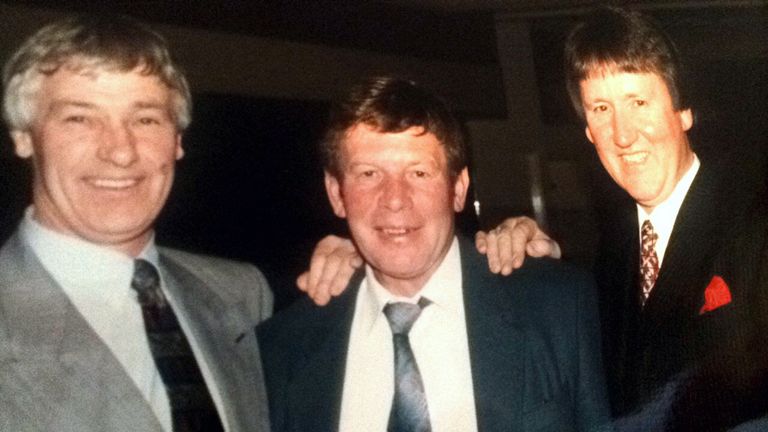 The diminutive forward is still feted in the hurling community Thames side. From the Beagh club, Gantley left Ireland in his late teens and settled in Birmingham where he worked in construction and played with both Sean McDermotts and Warwickshire.
But London, St Gabriels and six senior hurling club championships beckoned.
Brothers Pearse swooped for his signature soon after he arrived in town but legend has it that while being entertained by the club in Seven Sisters and the Half Moon pub in the city, a tailing St Gabriels spy lined up a steal.
When Gantley emerged into the night he was accosted and persuaded to change club with the ink not yet dried on his agreement with the Pearses.
He settled in Hayes and went on to colour the city's club scene with brilliant hurling strokes before making a splash with the famed Exiles team of the early 1970s.
He returned to Galway and came on as a substitute in their All-Ireland final victory over Limerick in 1980. His sons Finbarr and Rory also hurled for the Tribesmen.
Tom Conneely: Offaly (1985)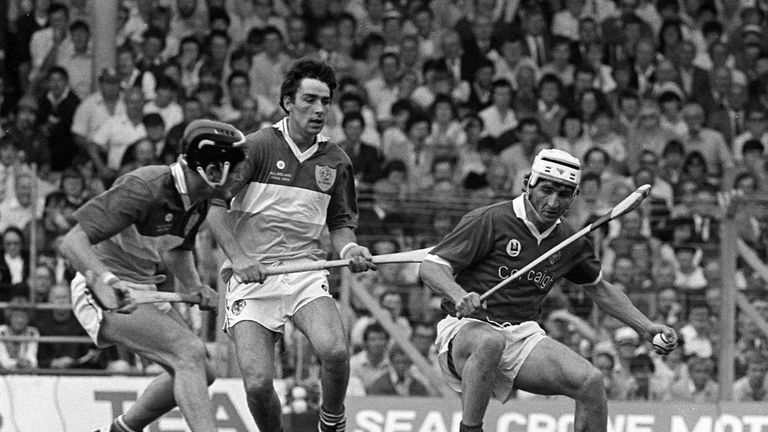 Conneely enjoys the notable distinction of winning an All-Ireland senior hurling championship with Offaly while still based in London and playing with St Gabriels.
His reputation in Exile was such that word travelled back across the Irish Sea where Faithful manager Dermot Healy was in need of a quality player to shore up defence.
The story goes that Healy telephoned the management of St Gabriels and the rumours were confirmed. Conneely was indeed flying, but on the city's social scene, according to one of the then management team. 
Offaly requested he be given a pass to come back. It was granted and the St Gabriels clubman returned to defeat Galway and lift the title before resuming life in London.
Conneely went on to work in the pub trade and still lives in London.
Brendan Lynskey: Galway (1987, 1988)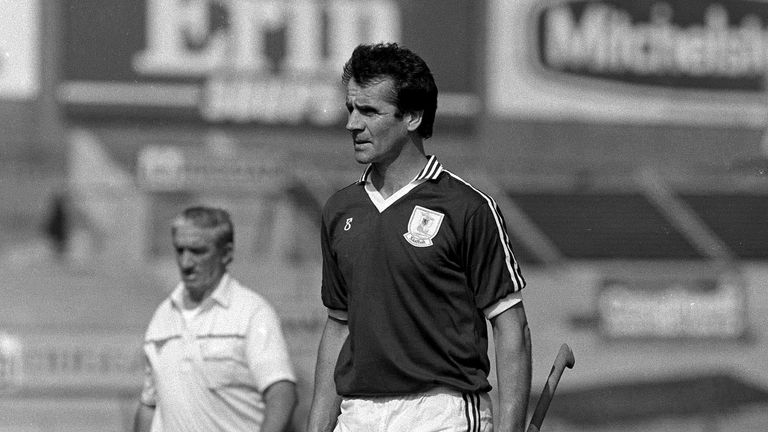 From the Meelick-Eyrecourt club in Galway, Lynskey was a big powerful centre-forward who returned from Britain to lift two All-Ireland titles in 1987 and 1988.
Despite his achievements with the Tribesmen and notable performances through both All-Ireland winning campaigns, Lynskey's career is often regarded behind that of the aforementioned Gantley among Galway and hurling exiles.
A carpenter, Lynskey represented both sides of London's bitterest hurling rivalries, lining out for Brian Boru and St Gabriels, whose fractious and hugely successful relationship dominated London's hurling landscape for decades.
Liam Walsh: Kilkenny (1992)
The Glenmore man was one of five players from his club involved in the All-Ireland success in 1992. Willie and Eddie O'Connor, Michael Phelan and Christy Heffernan were the other four.
A plasterer by day in 1980s London, Walsh strong-armed the weekend club scene from wing-back with the now defunct Brian Boru club.
He also wore the No 5 jersey with distinction for the Exiles and won and All-Ireland B title with the county in 1985. 
Afterwards he spent some time in America and won an All-Ireland club title with Glenmore in 1991.
Ken Morrissey: Clare (1995)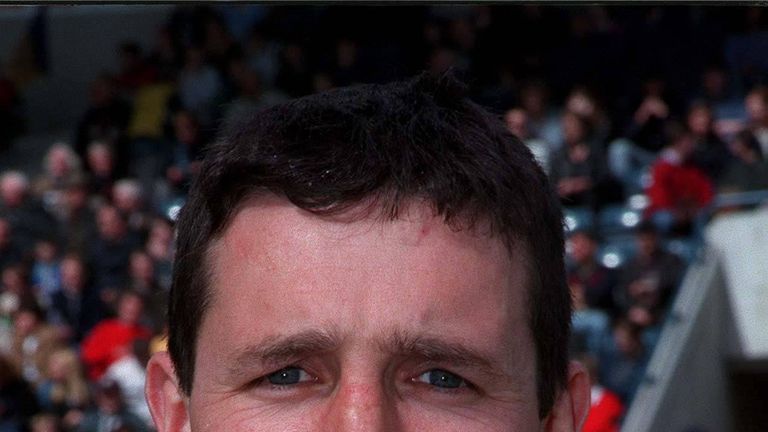 A neat strong hurler, Morrissey won a London senior hurling title with Sean Treacys in 1991.
An amateur boxer as well as a hurler, the Clarecastle man joined up with the storied Clare squad of 1995 after returning from Britain where he had worked as a carpenter, and featured that season as a substitute.
Morrissey is still remembered in London for his motivational pre-match speeches as well as his achievements with the Banner.
Martin Carroll, who manages Sean Treacys today, remembers him as a great character and speaker and credits Morrissey with breaking the deadlock in that county final success over St Gabriels when he scored a remarkable point from the middle of the park.
This season Morrissey managed the Clare minor hurling team.
Andy Comerford: Kilkenny (2000, 2002, 2003)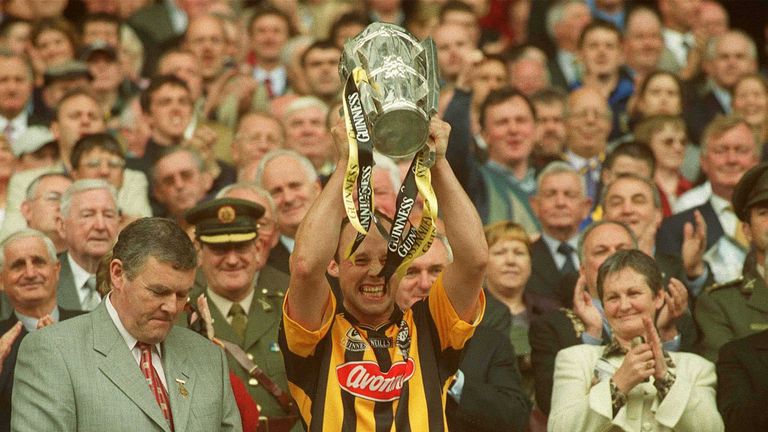 Smarting from defeat in the All-Ireland U21 final in 1993, Andy Comerford headed for the city of his birth with ambitions only to work with his uncle's building firm.
Inevitably, his horizons were broadened. A man called Bill Reilly persuaded him to join Brothers Pearse and he wasn't long before he was taking the training sessions.
London also capitalised on his weakness for the game when they collected him boot-less and hurl-less, and brought him with great reluctance to county training in Ruilsip.
Comerford would go on to win an All-Ireland 'B' title with the Exiles and proudly rates the achievement alongside the All-Irelands he returned with the Cats in 2000, 2002 and 2003.
En route to that 'B' title, London played New York in Croke Park ahead of Kilkenny's Leinster semi-final defeat to Offaly. Leaving the pitch that afternoon he ran into old team-mates who told him he should be there with them.
He spent three seasons in London before eventually returning back to Ireland. The O'Loughlin Gaels clubman lives in Kilkenny and still curses the county final defeat to St Gabriels in 1995.
Martin Comerford: Kilkenny (2002, 2003, 2006, 2007, 2008, 2009)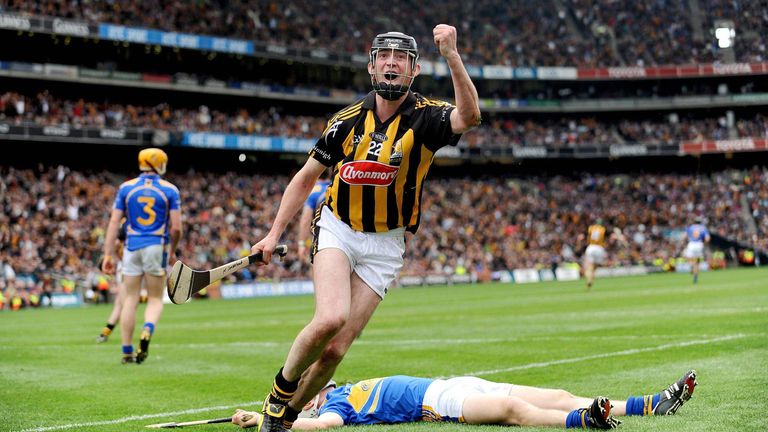 He was only 16 and rated by his brother Andy as a late developer when he began to show signs of the player he would become for Kilkenny, in the colours of London club Brothers Pearse.
Nimble and quick, the O'Loughlin Gaels native thrived on the capital's fast summer pitches and was steeled by the intense physicality of the environment.
His inter-county career returned six All-Ireland titles and three All Star awards. His connections with London and the Pearses remain.