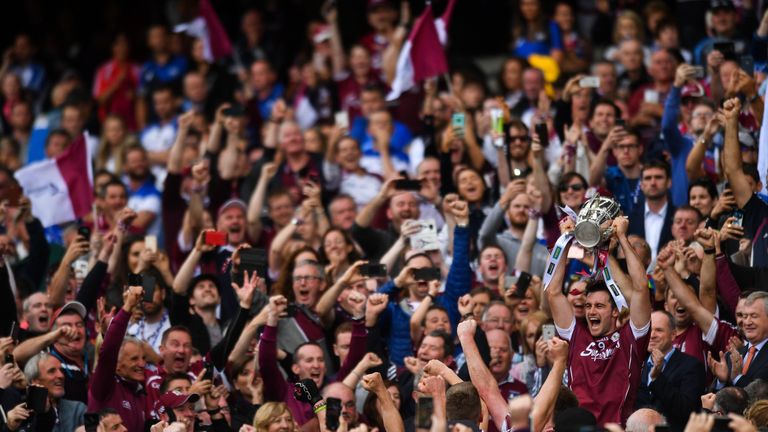 The class of Galway in this year's championship doesn't end on the field as captain David Burke gave his captain's speech on the steps of the Hogan Stand after a convincing 0-26 to 2-17 win over Waterford - ending a barren 29-year spell without the Liam MacCarthy Cup.
Burke mentioned the late great Tony Keady, who passed away less than a month. Keady was the last Galway player to win hurler of the year and won two All-Ireland titles in 1987 and 1988.
To great applause Burke said: "I can't let the day pass - 29 years ago, this man got Man of the Match in an All-Ireland final in 1988. It would be remiss of me not to mention his name: the great Tony Keady."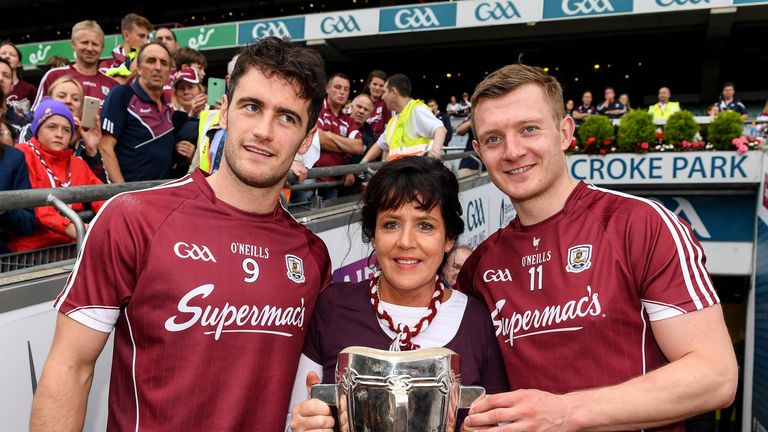 With Tony's wife and family standing beside Joe Canning on the field listening, Burke continued.
"To Tony's wife Margaret, children Shannon, Anthony, Jake and Harry, we hope that lifting the cup today will give you some solace from your grief, if only for a few seconds."
"One other person that I can't let today go without mentioning: he was soldiering with us for years, a good friend of mine, a first cousin of Conor Whelan; he passed away in 2014 - Niall Donohue. We'll never forget him. We remember him today.
"We'll give a small shout out to Pieta House who are doing great work for people who are in depression and hopefully, they'll help many more.
"It would be remiss of me not to mention the players and people who went before me and us. The blood, sweat, tears and hurt they put in over the last 29 years. This is for clubs, this is for families, this is for the people of Galway."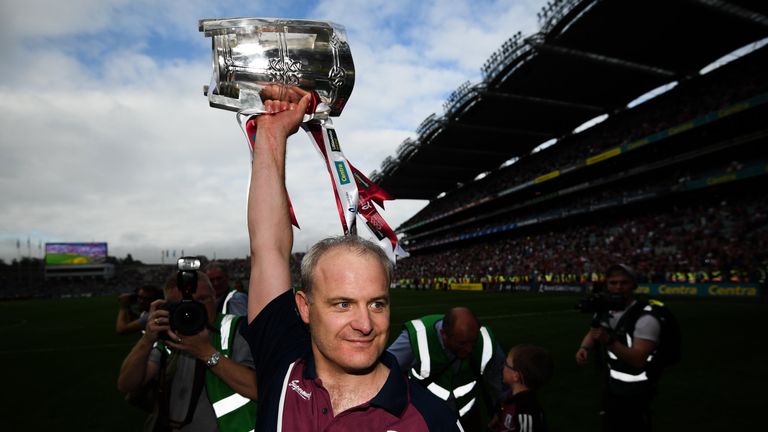 For Galway manager Mícheál Donoghue, he has claimed the lot this season in only his second season in charge of the seniors.
"These boys have contested finals in 2012 and 2015 and everyone always questioned them and doubted them. Even in the run up to this game, people were referring to them as chokers. No one mentioned the word resilience or their commitment to come back again.
"Since I have come in there, attitude and application have been fantastic and from a manager's point of view, you just want to get a team and a squad driving at themselves and for the last 12 months they have done this so all credit goes to the players."
Speaking about his bench, Donoghue was very impressed with the reaction to Niall Burke's demotion to the bench.
"If you look at Niall Burke in the first instance, he's very disappointed (to not be starting) but testament to the squad and the character they built up amongst themselves, on Friday night once he knew Johnny was on the team, he went over and wished him well and told him to empty it out there and he'd come on and finish it and he stuck to his word.
"We started well. In fairness, their first goal, Kevin Moran struck it well. The second one was probably just a defensive error. Our boys came back and showed great resilience coming off the field getting scores. At half-time we were happy enough with it, the goals were a bit of a sucker punch but we knew we were still in control of the game."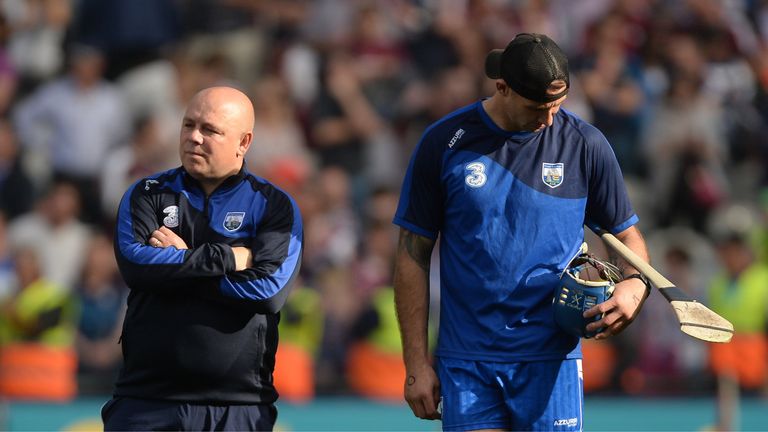 For Waterford manager Derek McGrath, pride in his men was what he was taking out of defeat.
Speaking to Sky Sports' Damian Lawlor after the game, McGrath said, "Overriding emotion is one of pride in our lads in terms of dying with their boots on but Galway were just marginally better than us today. It seemed to come a little bit easier to them so immense pride but obvious disappointment.
"We were hit with a four point volley at the start but we didn't capitulate and the goal from Kevin got us back into the game. We seemed to settle just before half-time and after half time we went ahead by a point but look immensely proud but congratulations to Galway. They are probably the most deserving team overall in terms of the context of the year. Winning the Walsh cup, the Leinster championship, the league and now the All-Ireland, so well done to Mícheál and to Galway.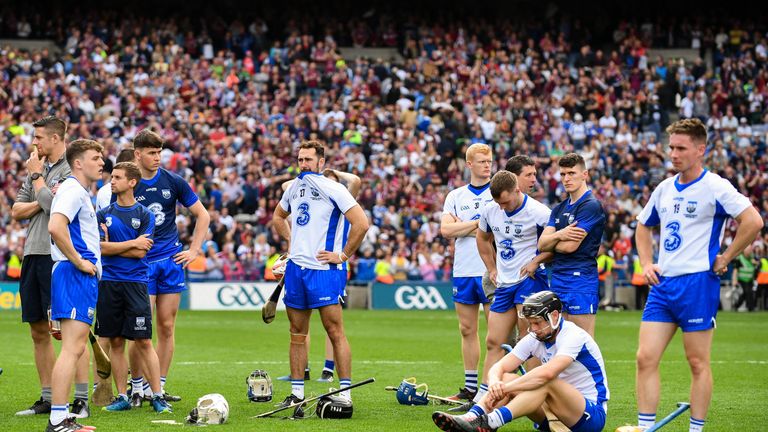 "We spoke at half-time, I think we were outplayed for the first 15-20 minutes of the game and we were clinging to the game but we said to ourselves we would persevere and stick (with the same tactics).
"In the four years, with all the talk of tactical manoeuvring or tactical systems, one thing that can't be questioned is these lads spirit and their ability to go to the well time and time again and that was there for all to be seen today."