Brian Lohan: Some of Davy Fitzgerald's antics aren't great
Last Updated: 29/05/19 11:36am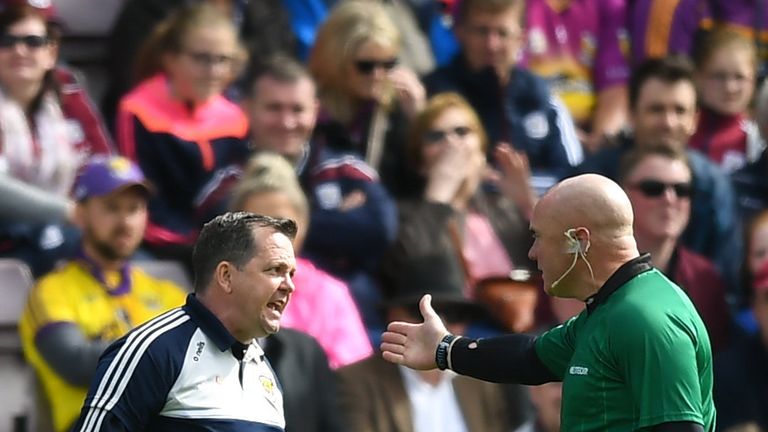 Clare legend Brian Lohan says that former teammate and current Wexford boss Davy Fitzgerald can go overboard with his antics on the sideline.
Fitzgerald was ordered to the stands during the Yellowbellies' draw with Galway on Sunday.
"I don't know if it's genuine passion. We're all passionate about the game," opined Lohan. "But we show it in different ways. He has the way he does things, and people have to kind of fit into that. But I think some of the antics, they're not great."
In his recently published autobiography, Fitzgerald described an incident between the two during a Fitzgibbon Cup quarter-final in 2014, when the duo were opposing managers.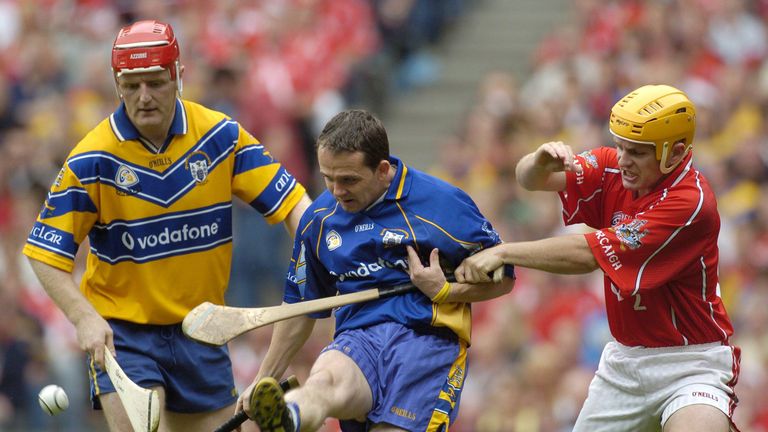 While there was a stand-off, Fitzgerald said he rang Lohan in the aftermath of the game to reconcile.
"He made a comment to me I have no intention of ever repeating," Fitzgerald wrote in his book. "Let's just say the comment was poor, that's as far as I'll go."
Lohan moved to dismiss the incident.
"That would be his version of events," he said. "I don't have anything really to say about him, to be honest."
Ahead of next year's 25-year reunion for the All-Ireland winning Clare team of 1995, Lohan said he's looking forward to meeting up with the majority of the group.
"Generally, relationships are very good amongst everyone, bar one player."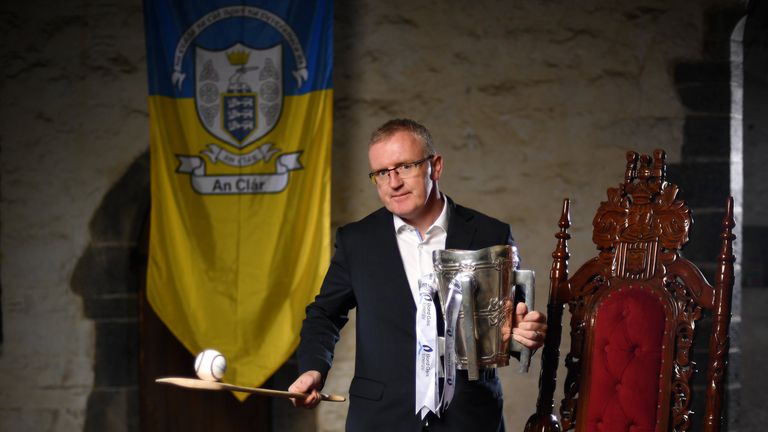 Lohan's native Clare face Tipperary on Sunday in a top-of-the-table Munster clash in Ennis. Although the Premier have made a flying start to the championship with wins over Cork and Waterford, Lohan is of the opinion they still have questions to answer.
"Tipp are going well, but Tipp still have a couple of questions to answer," he stated.
"[They need] to produce it on the big day, particularly against Kilkenny. They've had good teams on paper, better teams, but they haven't been able to beat Kilkenny [consistently]. They can beat them, they have beaten them, but I just wonder if 'Bubbles' is on a Kilkenny corner-back, that Kilkenny corner-back won't be giving him space.
"You just wonder will 'Bubbles' be able to do what he's been doing for the first two matches. John McGrath will be alright, but you just wonder about that Tipperary forward line, would they be able to keep creating that kind of space? Particularly as you get later into the championship and people are looking at them and there's more analysis being done on them."