Brendan Maher says Seamus Callanan has to win Hurler of the Year
Last Updated: 20/08/19 12:02pm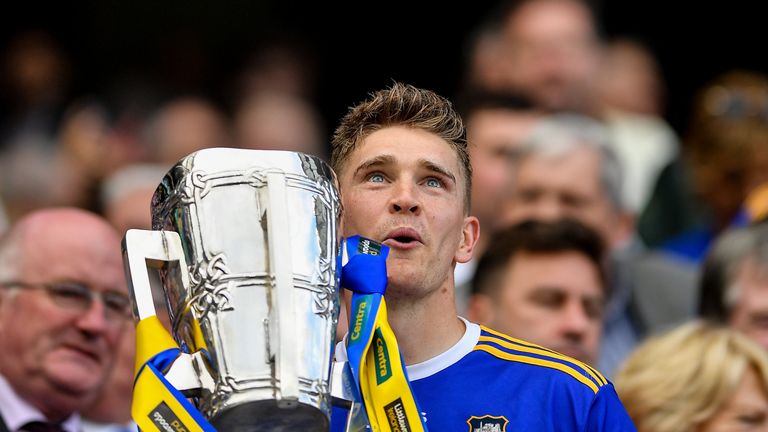 Tipperary's Brendan Maher feels that team-mate Seamus Callanan "has to" win Hurler of the Year for 2019.
The Drom-Inch man missed out on the personal gong three years ago, despite scoring 0-13 in the All-Ireland final.
Callanan scored a goal in the Premier County's eight championship games this year, as he led them to another All-Ireland title.
"It's unbelievable," 2016 captain Maher said of the full-forward's goal-scoring record.
"We'll be waiting a while for it to be done again.
"He has to get it (Hurler of the Year). But it's not our decision. The lads will put up the three players and the players will vote.
"Obviously, we're going to give him the vote in our camp but you don't know outside of that, it's out of your control. But I do think he deserves it."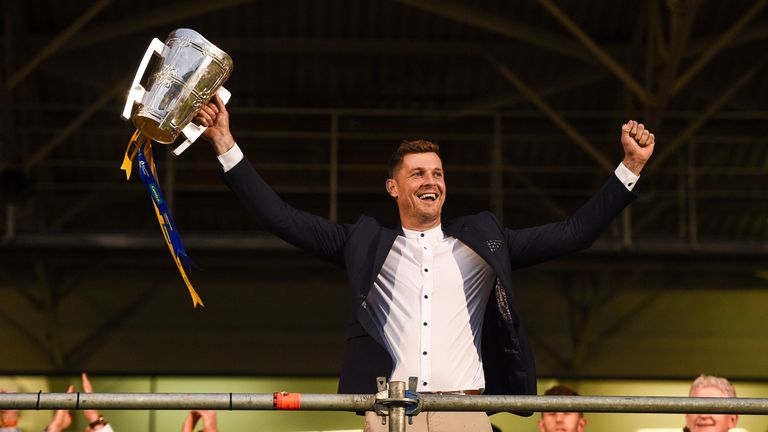 As Maher picked up his third All-Ireland title, the feeling at full-time was not ever going to get old.
"It was brilliant, elation from everyone," he smiled. "You're all over the place, you're jumping into lads, and you don't really know what you're at.
"You're probably meeting the same lads three or four times and you're just saying 'well done', and you don't know whether you've already met him or not. It's just mayhem."
Although Maher has fulfilled more attacking roles in the past, he was trusted with man-marking jobs this summer. On Sunday, he was tasked with keeping tabs on Kilkenny's danger man, TJ Reid.
"That's just the role I've been given this year. The other lads aren't willing to mark anyone, so I'm the one who gets it," he laughed.
"I knew for the last 10 days or two weeks so I was able to get ready for it. It requires a bit of discipline and you're anxious to leave him and go for a ball the odd time, but you have to stay with him. He's top class. It was a team performance though."
It was a rollercoaster year for Brendan Maher, as he recovered from a cruciate setback to take his place in the starting team for the championship, and he's now delighted that his injury nightmare is well and truly behind him:
"When you get back hurling you kind of just forget about where you have come from. This time last year, I was probably lying off on the couch. Post-surgery, I wasn't even back in the gym at this stage.
"It's great when you put it into perspective, it's a serious turnaround."
Sky Sports' live GAA coverage continues for the All-Ireland football final, as Dublin face Kerry at Croke Park.
You can also stay up to date with all the action by following us @SkySportsGAA and get all the latest news, previews and interviews at www.skysports.com/gaa.