Jamesie O'Connor: Will Tipperary double down after All-Ireland win?
Last Updated: 20/08/19 10:53am
Jamesie O'Connor reflects on Tipperary's All-Ireland final win over Kilkenny, and ponders what is next for the Premier and Cats.
The Premier are deserved champions after a 14-point victory over Kilkenny on Sunday.
They'll enjoy the celebrations, as they sit on top of the pile.
When the dust settles, focus will quickly turn to 2020. Can they go where no other Tipperary side has gone since 1965 and retain the All-Ireland title?
They will be there with big targets on their backs.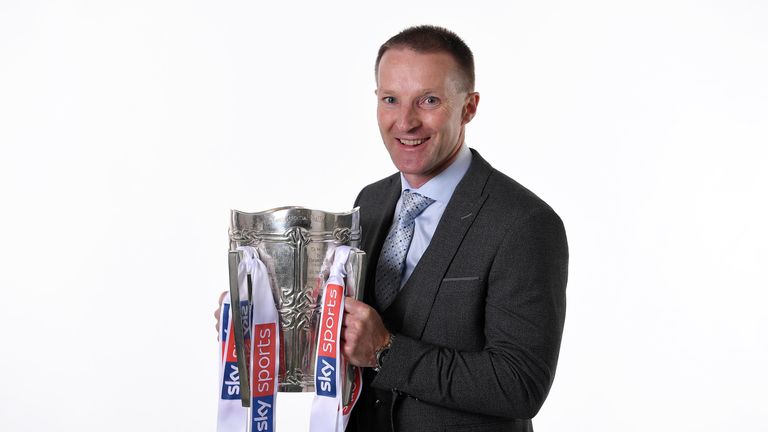 "The champions are as well placed as anyone ahead of the new season."
Can Tipp kick on?
Once you're the champions, you're there to be shot at.
Limerick won the National League and Munster Championship this year, but lost to Kilkenny by a point having shot 15 wides. They'll be back with huge resolve, you'd imagine, to show 2018 wasn't a flash in the pan.
How good will Galway be?
After going so close this year, Wexford will feel they can kick on.
Kilkenny will be back, eager to respond after their final defeat. They may feel some grievances about how it played out.
We say this every year - the champions are as well placed as anyone ahead of the new season.
The big positive for Tipp is that last year's U21s are coming through, they got a lot of those guys onto the pitch in the last 20 minutes on Sunday. These guys have seen how the senior stars prepare, the way they train, they know now the standards required for the level. They've got a taste of the big time in Croke Park. And in many ways, it's like a drug. They'll now want more.
When you look at the age profile of the Tipperary team, and you look at what they gave this year, will those guys be able to give it again next year, given Callanan, Padraic Maher and Brendan Maher have clocked up serious mileage?
For that team that didn't back it up in 2011 and didn't back it up in 2017, certainly that will be the big carrot that Sheedy will dangle in front of them. 'Can we do what Kilkenny did? Can we put it back-to-back, and separate themselves as a truly great team?'
Barry Heffernan, Ronan Maher, Cathal Barrett, John McGrath and Michael Breen are all still very young. Granted there are some players on the wrong side of 30, but the shape they keep themselves in, Tipp are in a very, very good place.
Meanwhile, Kilkenny will be hoping to bounce back in 2020.
I don't foresee any retirements coming. TJ Reid and Richie Hogan have been around the longest.
TJ would probably have been Hurler of the Year if Kilkenny had won on Sunday. I couldn't imagine Hogan would want to end on such a sour note.
They're the two elder statesmen on the panel.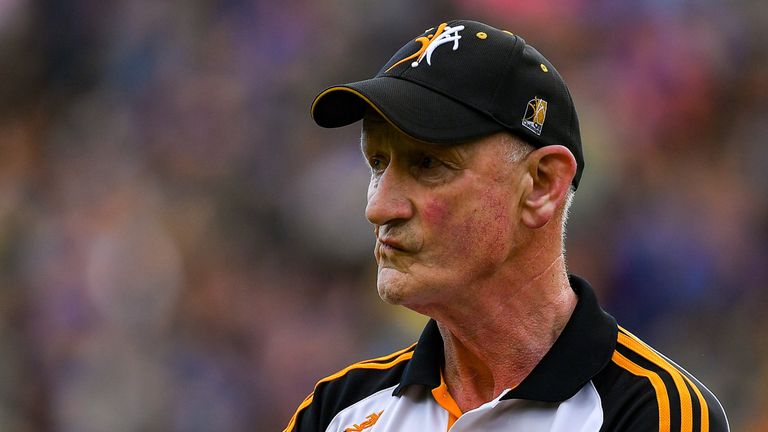 You look at the way Colin Fennelly played this year - he's in with a chance of winning an All-Star. Why would you walk away in those circumstances?
Conor Browne and Adrian Mullen came in this year and made a big impact.
There are young hurlers in Kilkenny, and if there are, Cody will find them.
The reality is that after 20 minutes in an All-Ireland final, Kilkenny were 0-8 to 0-3 up. If they took an early goal chance, it would have been a completely different game when it's 15-on-15.
Maybe it was always going to be Tipperary's day regardless, but on the balance of the season, there's not much between the top sides.
Over the winter, they'll reflect and know that they became one-dimensional in the second half. They didn't appear to have a plan B, when the long balls into Fennelly weren't working. Maybe they needed to run the ball, work around the sweeper.
That's something the Kilkenny brains trust will sit down and look at over the winter.
I'd expect to see Cody back, to see that panel of players regroup, and take a lot of positives out of the year.
There's no doubt in my mind that they'll be a force in next year's championship.
Sky Sports' live GAA coverage continues for the All-Ireland football final, as Dublin face Kerry at Croke Park.
You can also stay up to date with all the action by following us @SkySportsGAA and get all the latest news, previews and interviews at www.skysports.com/gaa.