Peter Canavan: Tipperary fairytale over and black card issues
Last Updated: 22/08/16 3:20pm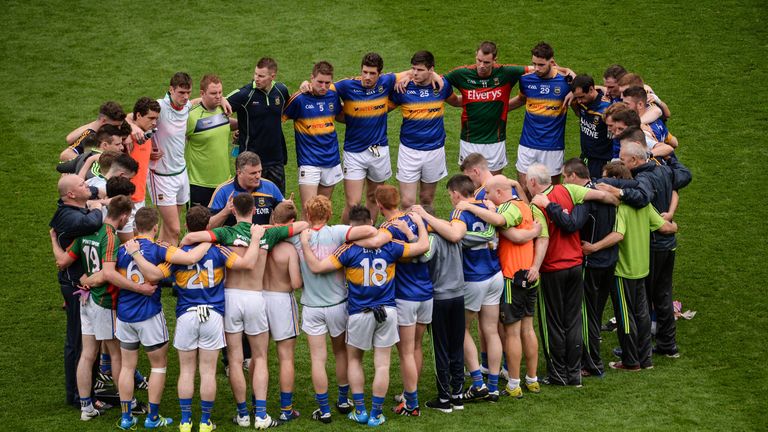 The Tipperary fairytale has come to an end and Robbie Kiely should never have received a black card, writes Peter Canavan.
The Mayo dream lives on, and maybe in a year that they have come through the season in unheralded fashion, maybe, just maybe their long wait for Sam could end in 2016.
But they had to beat Tipp to keep going and they did just that. As expected, too, it has to be said. Before the game I would have predicted that Tipp would give them a game but I did believe Mayo would come through by five or six points. Mayo got there but they made hard work of it.
The winning of the game was in the Mayo defence, where they secured many turnovers, robbed Tipp of possession and surged forward with huge intent every single time. Tipp made a few naive errors but bringing the ball into tackle was the single most influential factor in their play.
Kicking the ball long from the kick-outs into Mayo territory was another mistake. They should have known from the Mayo-Tyrone game where most of those kick outs would have gone. And the truth is Tipp will have left Dublin yesterday disappointed at what they produced.
Some will be satisfied with the run but most of the team will be disappointed.
Mayo put Barry Moran in as sweeper from the start and it showed just how highly they respected Michael Quinlivan that they brought him and Lee Keegan back into the full-back line to cope with Tipp's striking threat.
It was a great move and Quinlivan would have known that if he tried to come out the field, Keegan would come with him and that would only play more into Mayo's hands. Aidan O'Shea also had a huge role to play and he played it to perfection. He was a massive threat surging forward and Tipp found it hard to knock him off the ball.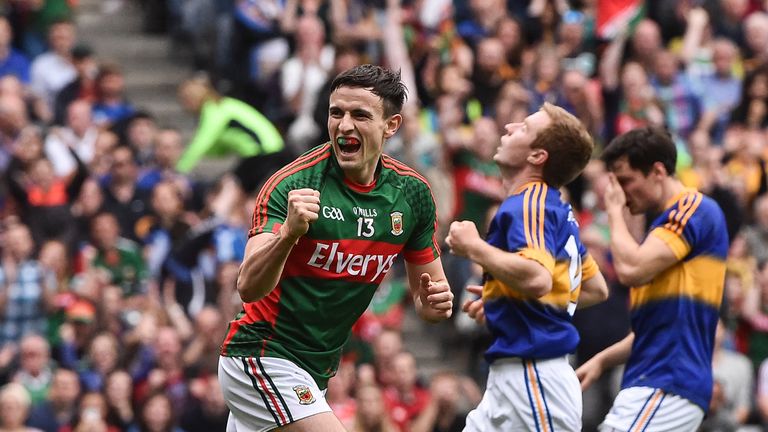 The two O'Connor brothers, Diarmuid and Cillian, have a lot more to offer too, but yesterday It was Andy Moran who set the tone in attack. He was superb when they needed him, hitting four great points and he really stood up for them at a time when some of his team-mates were struggling for space.
They took over before the break and they really should have driven on from there. Tipp looked weary and shell-shocked coming up to the break, and there would have been a worry around the stadium that they could have got a serious beating.
In fairness to Tipp that never happened.
They pushed up right from the restart and they took the game to Mayo all over again. They got back right in the game but without Robbie Kiely it looked like they were playing with one hand behind their backs.
Kiely got a black card early in the first half and it is yet another example of poor decisions being made.
Richie Feeney, Mattie Donnelly and now Robbie Kiely... the list of players sustaining incorrect black cards early in major games is growing and it is something that I am not one bit comfortable with. There is no way Kiely should have got a black card for that. His day was ruined, and all the effort and training counted for nothing when he was put off the field for a decision that was not right.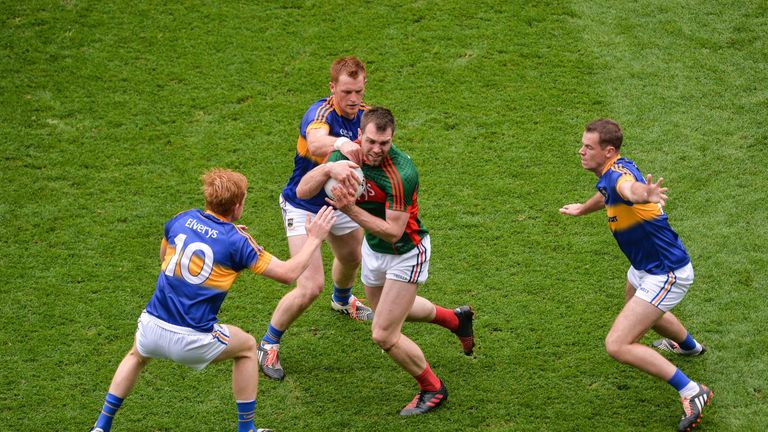 He would have travelled up three times a week from West Cork to play for Tipperary and he has to put up with stuff like that. It's not on and it's a huge problem in the game. There was a Tipp player covering Kiely so the Mayo player was not through on goal. It was never a black card.
And Tipp didn't have the quality of bench that Mayo had either. They didn't really have that many to call upon when they needed them. Maybe that will be rectified next year when other players who were missing this year come back. But the onus is on the Tipperary county board now to make sure that all those who should be there are there.
They need to get the lads hurling, the guys who are off travelling, and the injured fellows back. If Tipp can get all of those back and if they can get out of Division 3 well then they can get back to this level again.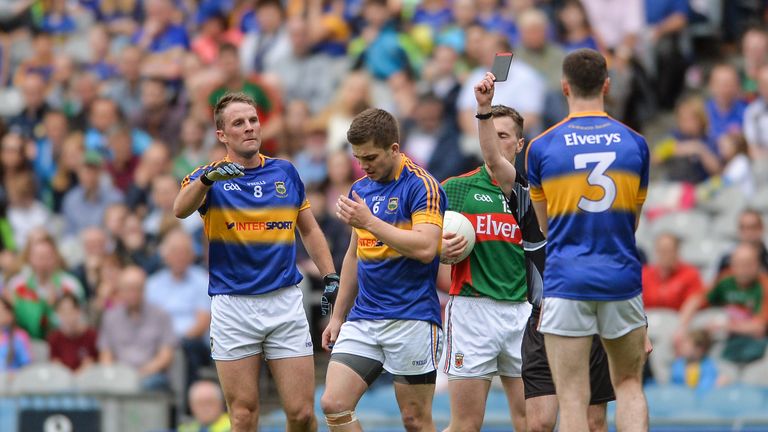 Many people feel they will not get back to this level but the onus is on the players, management and county board to ensure that they do. They have been a breath of fresh air to be honest and their style has been super.
As for Mayo, well I give them a great chance in the All-Ireland final. They are coming in without ever hitting top gear. But they have faced any amount of challenges, systems, twists and turns along the way and they are learning with every passing game.
You never know, this could be their year, but they have a bit to go yet.