Eddie Pepperell out to extend lead on final day of British Masters
By Keith Jackson at Walton Heath
Last Updated: 13/10/18 6:38pm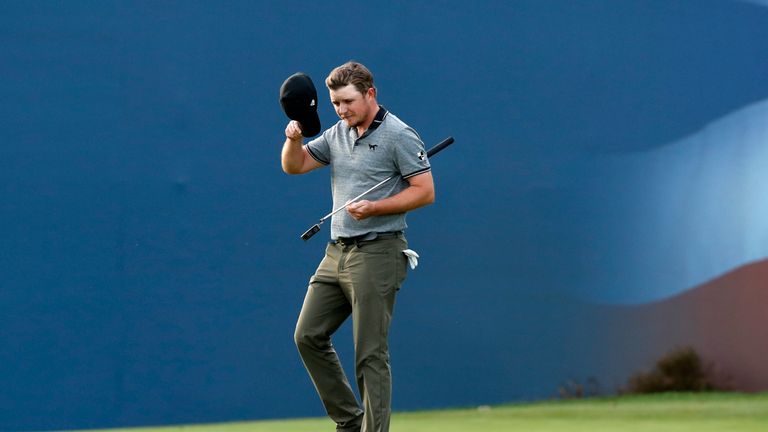 Eddie Pepperell insisted he can "make life very difficult" for the chasing pack as he takes a three-stroke lead into the final round of the Sky Sports British Masters.
Pepperell maintained his overnight advantage with a solid third-round 71 and then hinted he will attempt to build on his lead rather than protect it at Walton Heath on Sunday.
The 27-year-old admitted he should have taken advantage of his birdie chances down the stretch on Saturday evening after handing in a card containing one eagle, a birdie and two bogeys as he closed on nine under par.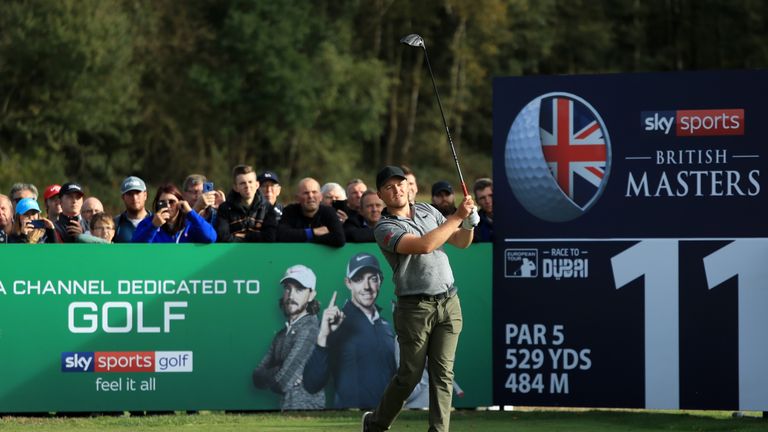 "It would have been nice to hole a couple of putts on the back nine for sure, and give myself a bit more daylight," he said. "But I'm confident that I can go out there on Sunday and shoot three or four under par, and make everyone else's life very difficult.
"It's a new position for me, being the first time I've ever gone out there with a three-shot lead on a Saturday, so to have maintained it, I would say is not a failure.
"But it's cool, and I think when you lead any golf tournament, it's pretty special. I'm having a hard time distinguishing the difference between this one and then the others because I'm so involved and immersed in the event, I would say.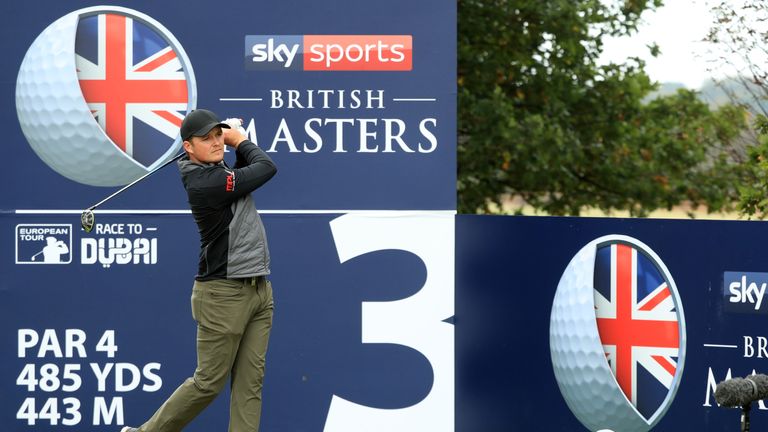 "Ask me in 24 hours when, hopefully, I've got the trophy, I'll be ecstatic. There's a lot of time between now and then obviously. Just want to go out there and, looking back on today, I did feel like I hit a lot of nice, solid shots. You know, that's going to carry on through tomorrow. If I can achieve that tomorrow, I'll be happy."
Pepperell can gain added confidence from his maiden European Tour victory in Qatar earlier this year, and he insists he will not be overawed by the pressures of leading the tournament on the final day.
"I remember feeling really comfortable with the lead in Doha," he added. "I've felt comfortable today, and I didn't see any shots that frightened me, and I committed to a lot of good tee shots. You know, it's about time I kicked on and won another event, I would say."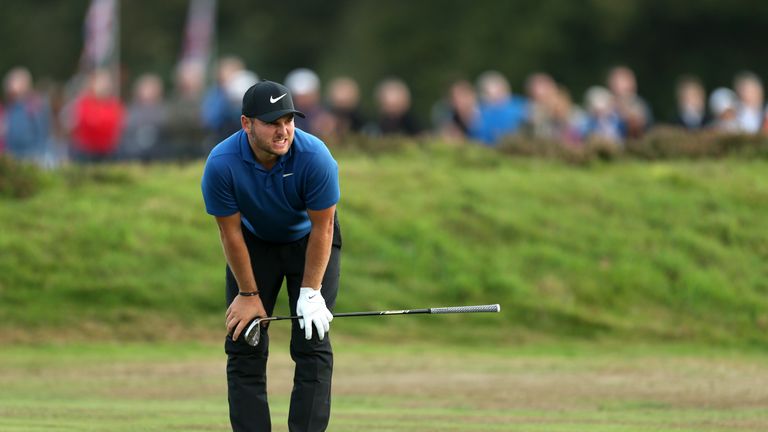 Jordan Smith ended the round three behind his playing partner in a share of second, and he is determined to upstage the leader and receive the trophy from his childhood idol and this week's tournament host, Justin Rose.
"Everyone says it's going to mean everything, which it will," said Smith. "For me, it will top my year. It hasn't been quite as good as what I had last year but to get that win, obviously it would be massive, and to do it here with Justin Rose, one of my idols, hosting it, it would be awesome."