Justin Rose looking to join elite list of players to win same event three times in a row
"If I was to win this week, a multiple-win season is certainly never a bad year."
By Keith Jackson
Last Updated: 06/11/19 2:41pm
Justin Rose is hopeful of atoning for a "slightly disappointing" season as he bids for a third consecutive victory at the Turkish Airlines Open.
Rose mounted a successful defence of his title for the first time in his career when he edged out Li Haotong in a play-off at the Regnum Carya Golf Club last year, a win which took him back to world No 1, and he is looking to join an illustrious list of players to win the same event three times in a row this week.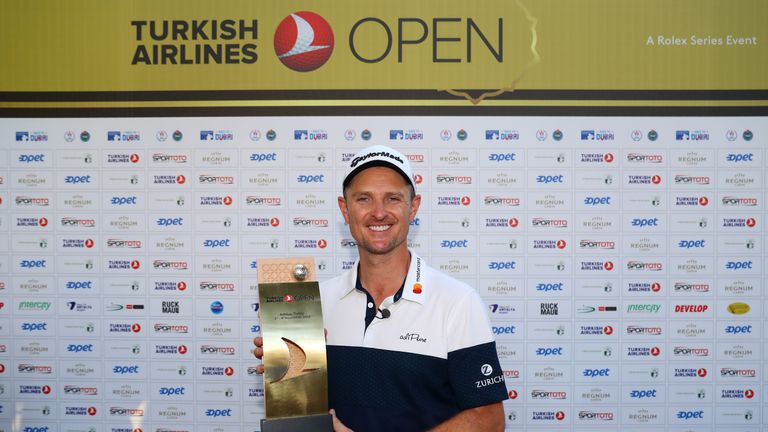 Only Sir Nick Faldo, Ian Woosnam and Colin Montgomerie have recorded a "three-peat" in a European Tour tournament, and Rose is relishing the prospect of becoming the fourth as the event returns to the Montgomerie Maxx Royal for the first time since 2015.
Rose has slipped to eighth in the world rankings and has not won a European Tour title since Turkey last year, but he hopes to continue his habit of enjoying a strong finish to the season while also hinting that he made mistakes in his scheduling throughout 2019.

Get the best prices and book a round at one of 1,700 courses across the UK & Ireland
"I think my season has been slightly disappointing for the most part," said Rose, whose lone win this year came at the Farmers Insurance Open in January. "I think I've struggled with a little bit of the rhythm of the schedule and just various things. I've basically been trying to fix my game on the road a little bit, just the way weeks off have been.
"So I've battled with that a little bit, but at the same time, I've won this year, so you can never really turn your nose up at that. If I was to win this week, a multiple-win season is certainly never a bad year.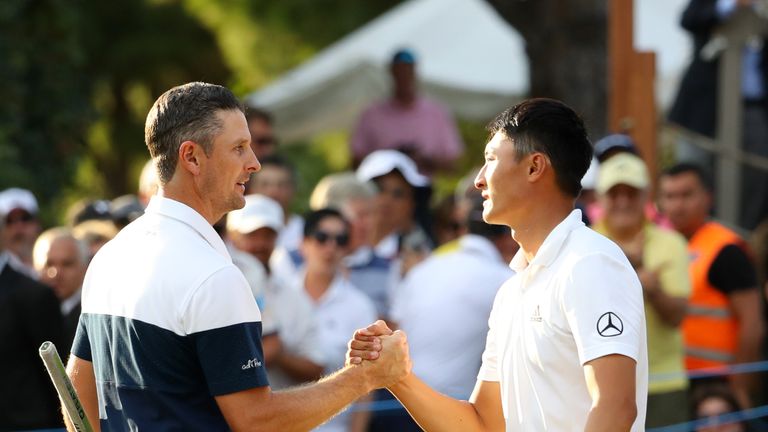 "I think the run of the last few events I'm going to play offer the opportunity to really turn it around, and that's going to be very important going into 2020 which, as we all know, is going to be a big year. To close out this year, I think is key in terms of punctuating a decent year, but also setting up a great year next year."
Rose vowed to learn from the mistakes he made in his scheduling this season when he puts together his plans for next year, admitting he put too much emphasis on being fresh for the majors.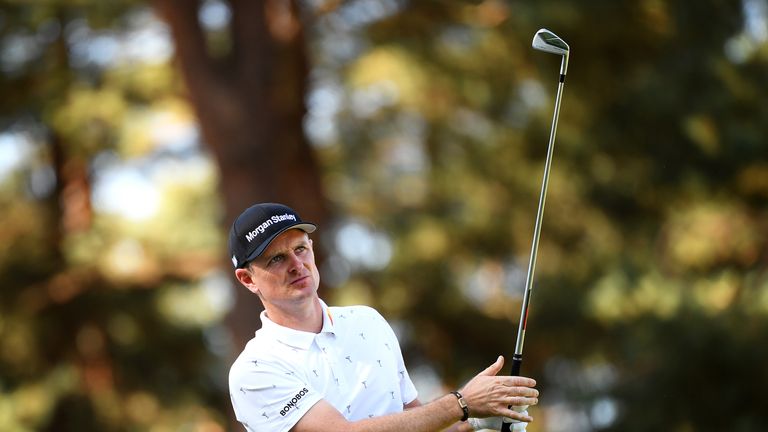 "I think I took all of February off this year, so I think that that was trying to be really fresh for the major championship season. But I think next year, I won't do that," he added. "I think I'm just going to try and roll my way through the year, and just do little and often.
"So I won't really take a huge off-season, but just build mini-breaks in throughout the year and keep things ticking along and try to keep form ticking along.
"I think to focus on a major championship as a block of two months is too long to try to focus on. I think you've just got to have more mini-breaks without a big break. I think the big break ruined my momentum this year a little bit. I didn't come out of it feeling how I wanted to."