Haye vs Bellew: Tony Bellew stops injured David Haye in 11th round
By James Dielhenn
Last Updated: 05/03/17 2:20pm
David Haye's statuesque physique broke down in front of our eyes enabling the ruthlessly exploitative Tony Bellew to punch him out of the ring to a stoppage victory.
A sixth-round Achilles injury left Haye on one leg and, although he proved Bellew wrong by not quitting, he faces a crisis in piecing together a career that has already ended once due to physical problems.
For Bellew's part; the WBC cruiserweight champion was merciless in attacking the stricken rival whose lifestyle and dedication he had so frequently scorned, eventually pummelling him through the ropes in the 11th round before the towel was thrown in.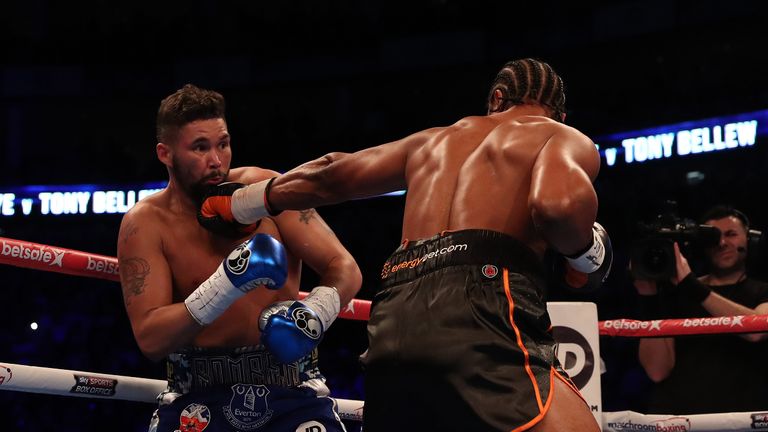 A wild shoot-out, perhaps inevitably, erupted from the first bell but it was Bellew who enjoyed the better of it. He landed a handful of left hooks which gave Haye a nasty reminder of the improved opposition he was sharing a ring with.
From his back foot, Bellew avoided reckless leaping punches from Haye and caught him on the counter - "He can't out-box you," Bellew's trainer Dave Coldwell bellowed after the opener. "He's too slow!"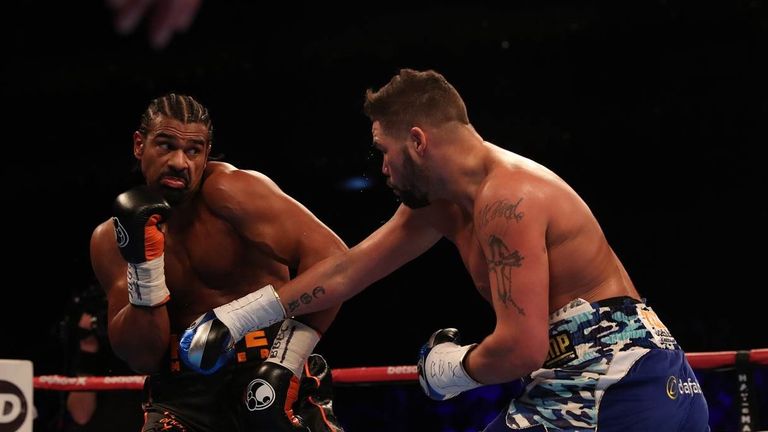 Having tasted each other's fists, the second round was more cautious with both fighters preferring to concede the initiative until the final seconds when they both swung, and missed.
A third round passed as Haye's promise of a swift conclusion faded further - he irked Bellew with a late punch as the third ended, then stung him with a right hook in the fourth. Bellew retained his wits, and more crucially his discipline, forcing an opponent whose Miami lifestyle he has mocked to further exert himself.
Bellew was cut in the fifth, although not notably hurt, and he spouted vitriol at his rival as he heard the welcome tones of the round-ending bell.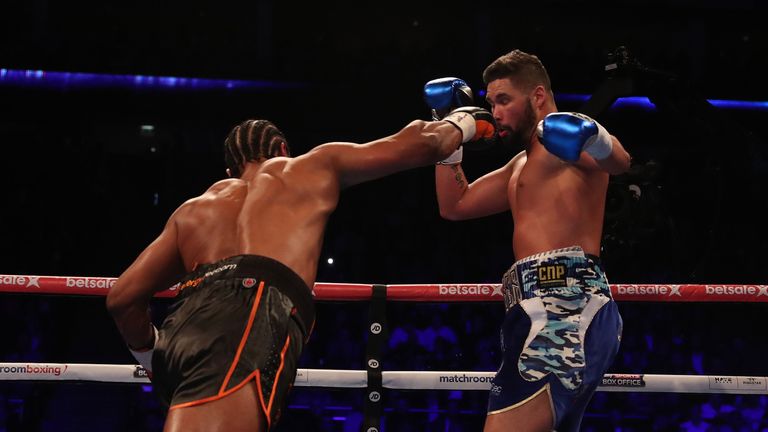 Haye's relaxed body language - hands low, shoulders rolling - suggested he might be able to box for longer than his critics suggest, and as the fifth round disappeared, there was no clue of his crumbling Achilles tendon.
The sixth round - perhaps the period that will be remembered as having ruined Haye's career forever - exploded as the two-weight world champion's physical problems came back to haunt him.
His leg buckled and he seemed to be skating on ice - Haye swung in desperation but he met a man whose greatest career triumphs had arrived when chaos overcame control.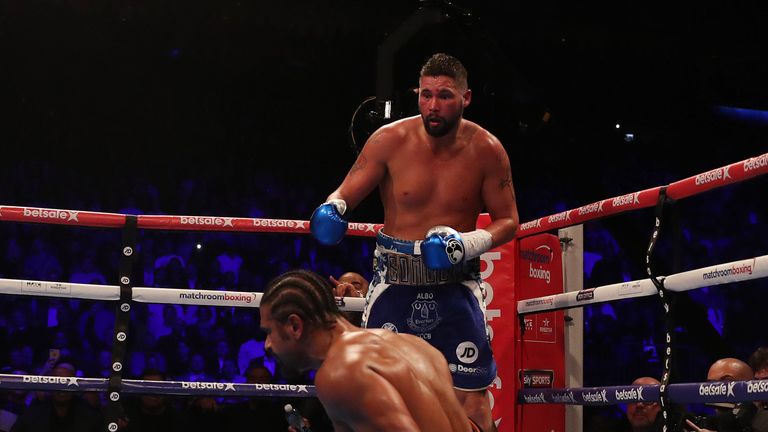 Bellew unloaded his energy reserves on his injured foe - both men went down, the referee didn't rule any knock-downs - until Haye crumpled again. He sat on the mat, a solemn look on his face, but rose back up and survived.
There was no mention of the almost useless leg in Haye's corner, and he was target practice for Bellew in the seventh, before staggering hopelessly across the ring at the conclusion.
Haye gritted his teeth every time he put weight onto his right foot, needing the ropes to keep himself standing. His imbalance prevented him throwing punches and Bellew seemed content to extend the torture - a ruthless but intelligent tactic.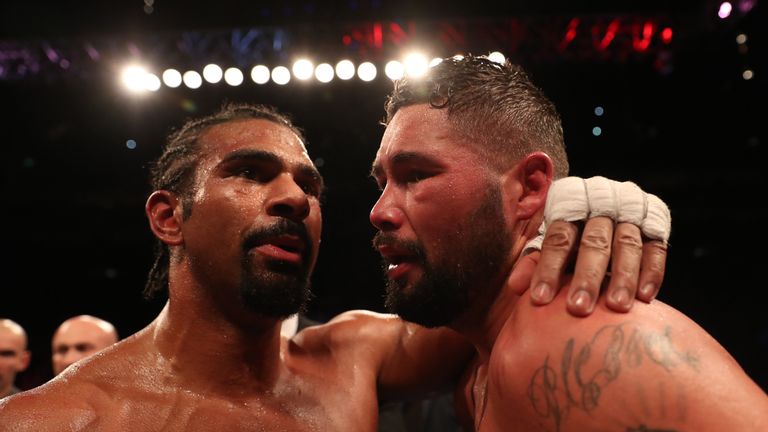 Tellingly, Haye had not quit like Bellew predicted and they exchanged respect after the ninth. Haye's inactivity meant Bellew was storming clear on the judges' scorecards.
An 11th-round left hook sent Haye toppling backwards, through the ropes, and it was an alarming feeble attempt to clamber back. Shane McGuigan, his trainer, threw the towel in.
There was no mention of the injury that swung the result, unlike in Haye's 2011 defeat by Wladimir Klitschko. He raised the victor's hand and the embrace was as genuine as the pre-fight jibes.
Watch repeats of Tony Bellew's stunning win over David Haye on Sunday, March 5. Book here.